Vasarely, inventor of Op Art
Hungarian painter, Victor Vasarely, is a key figure of Geometric Art, considered the father of Op-Art (Optical Art), a style based on false illusions of movement. From june 2018, we can see his exhibition at Thyssen-Bornemisza Museum (Madrid), with funds from Vasarely Museum (Budapest), Victor Vasarely Museum (Pécs) and Vasarely Foundation (Aix-en-Provence, France).
Vasarely (Pécs 1906-Paris 1997) studied medicine and astronomy in Hungary but abandoned the university to paint. Linked to German Bauhaus, he admired Mondrian and Malevich. Since 1930, he lived in Paris as a graphic designer. His black and white "Zebra", is considered the first Op-Art creation.
He invented a personal abstract style with optical effects of movement, repeating forms, perspectives and cubic images. He used different materials repeating a minimum of juxtaposed colours and shapes: rectangles, triangles, circles, squares…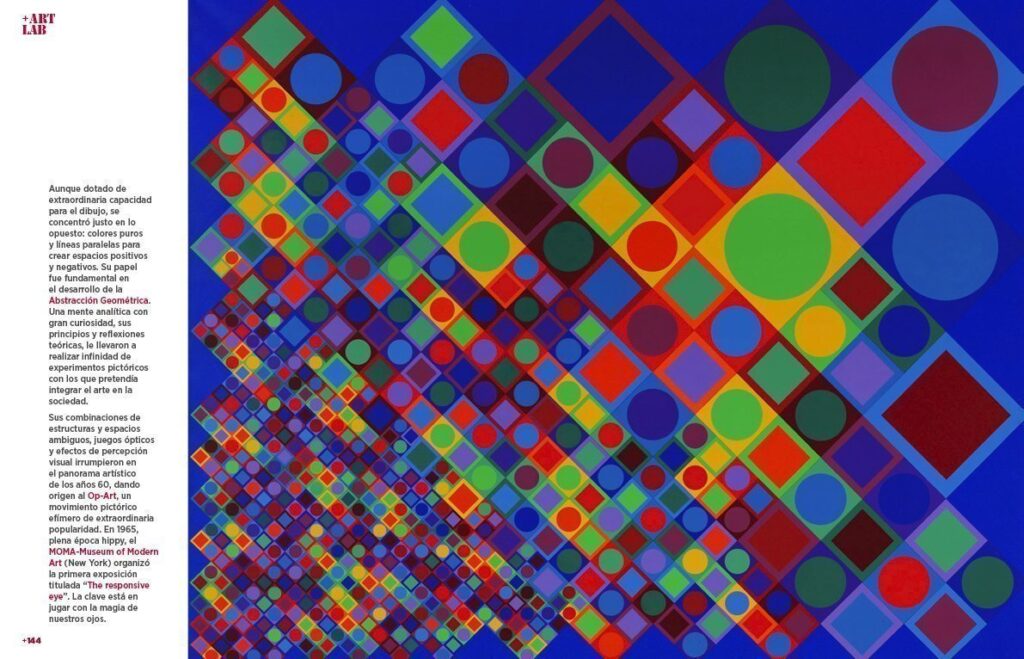 Despite a certain formal monotony, he had a long experimental evolution. All his artistic experiences have exact, scientific theoretical basis with which he managed to create tensions and visual games.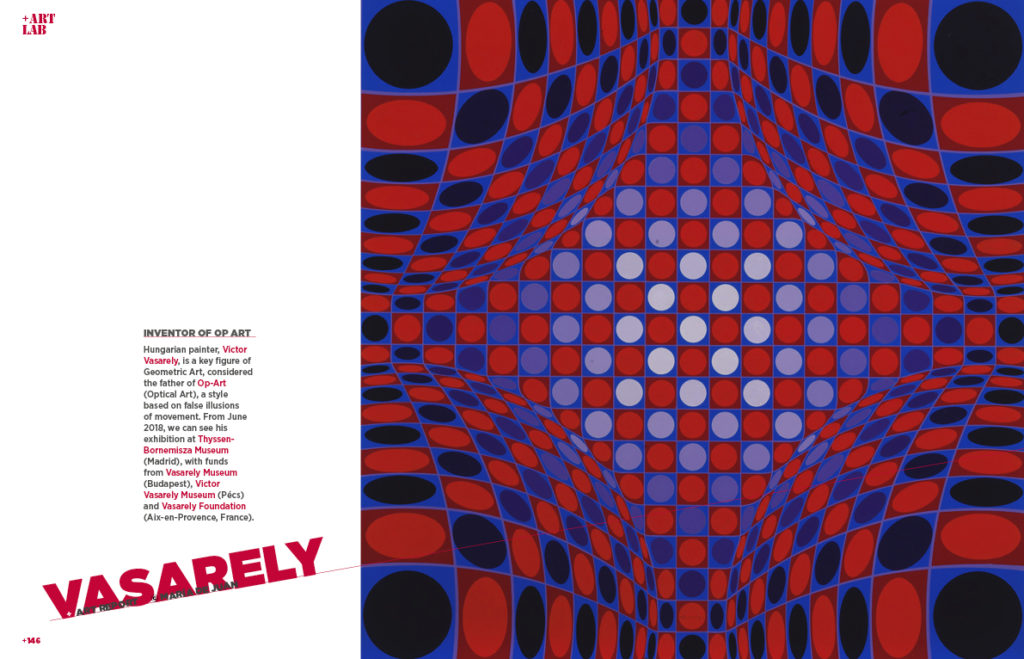 Although endowed with an extraordinary capacity for drawing, he focused on just the opposite: pure colours and parallel lines to create positive and negative spaces. His role was fundamental in the development of Geometric Abstraction. An analytical mind with great curiosity, his principles and theoretical reflections, led him to perform countless pictorial experiments. He intended to integrate art into society.
Combinations of structures and ambiguous spaces, optical games and their effects on visual perception broke into the artistic panorama of the 60s as the Op-Art style, giving rise to an ephemeral pictorial movement of extraordinary popularity. In 1965, the hippy era, the MOMA-Museum of Modern Art (New York) organised the first exhibition entitled "The responsive eye". The key is playing with the magic of our eyes.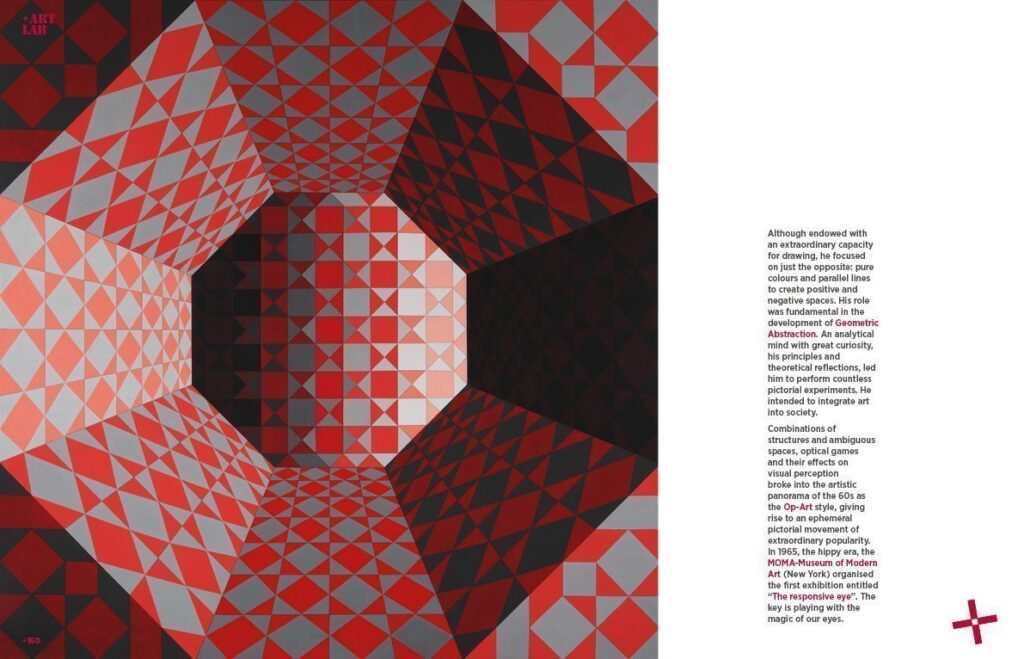 ---
MARÍA DE JUAN