Viktor&Rolf's antidote to reality
Who doesn't sometimes need an antidote to cope with the reality we have to live with? Now, with the help of Viktor&Rolf, everything is simpler. Come and see!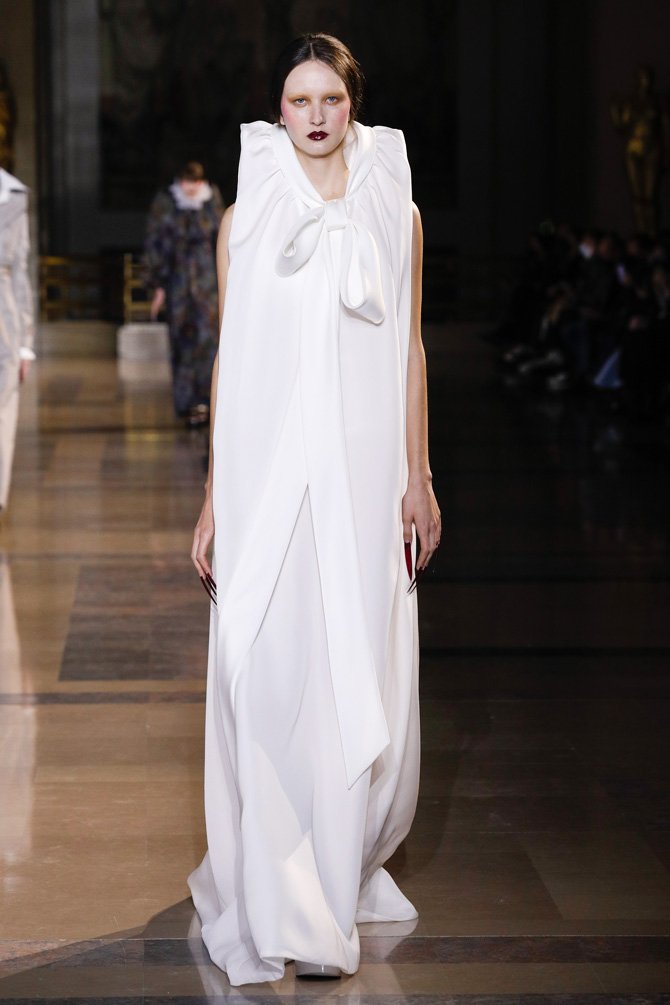 Glamour at the highest level of provocation. This is how we could define the style with which Viktor&Rolf present their most precious collections every year. These two design virtuosos know like no one else how to give shape to beauty and elegance by approaching fashion in a very unconventional way.
This is how the fashion house imagines the coming months. Far from superfluous and absurd conventions and full of provocative allusions to a haute couture where glamour becomes something conceptual.
Viktor&Rolf seek to create a defiant woman who is particularly attracted to surrealistic contrasts, to say the least. To this end, the house seeks to transform the notion of fear offered by the present into something entirely positive.
A fear that for the creators of Viktor&Rolf finds its greatest expression in the films of Dracula, a character who embodied the fear of social change and in whose films the dramatic effects of light and shadow transform reality, resulting in a feeling of suspense.
Viktor&Rolf opts for artifice-free straight lines that cloud the true reality of each of those designs. Shoulder pads and impossible structures through which fear is made evident.
Exclusive sobriety makes unique every piece of a brand as original as the one led by Viktor Horsting and Rolf Snoeren.