Antonio Grimaldi wraps women in eternal beauty
Chiffon and guipure envelop the woman envisioned by the designer for next autumn-winter 2018-2019. Sensual creations evoke the most sophisticated Parisian passageways.
Emulating the one-and-only Charles Baudelaire in his "Hymn to Beauty", Antonio Grimaldi turns the woman into a real modern-day queen of the most transgressive punk, moulding her to become an authentic icon of extreme sensuality.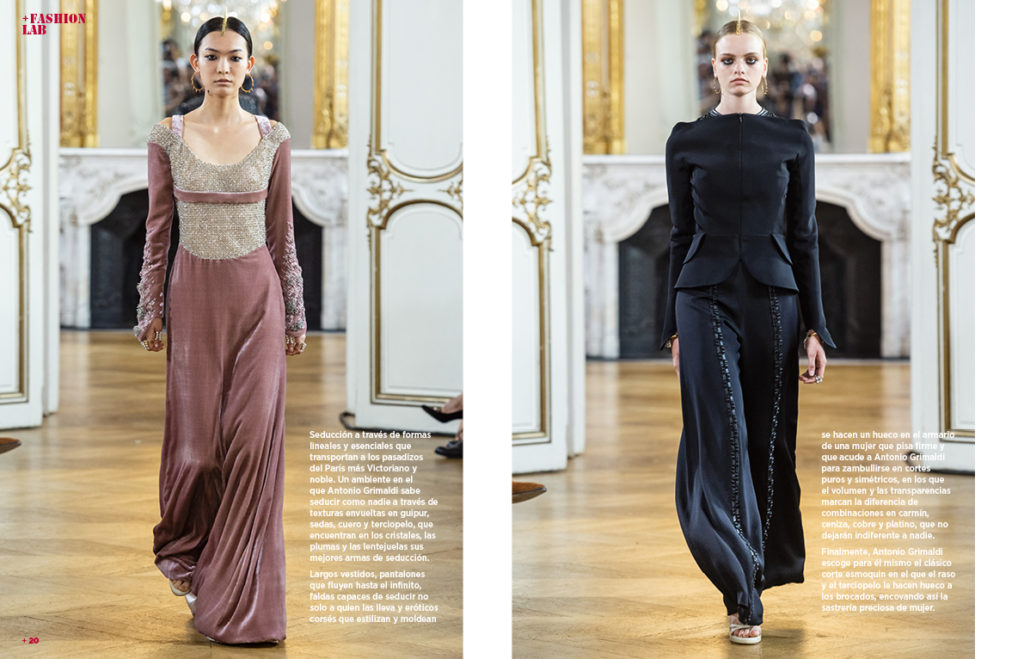 Seduction through straight lines and essential shapes that take us through the secret passages of Paris at its Victorian and noble. An environment in which Antonio Grimaldi knows how to seduce like no one else through textures wrapped in guipure, silk, leather and velvet, which find their best weapons of seduction in crystals, feathers, and sequins.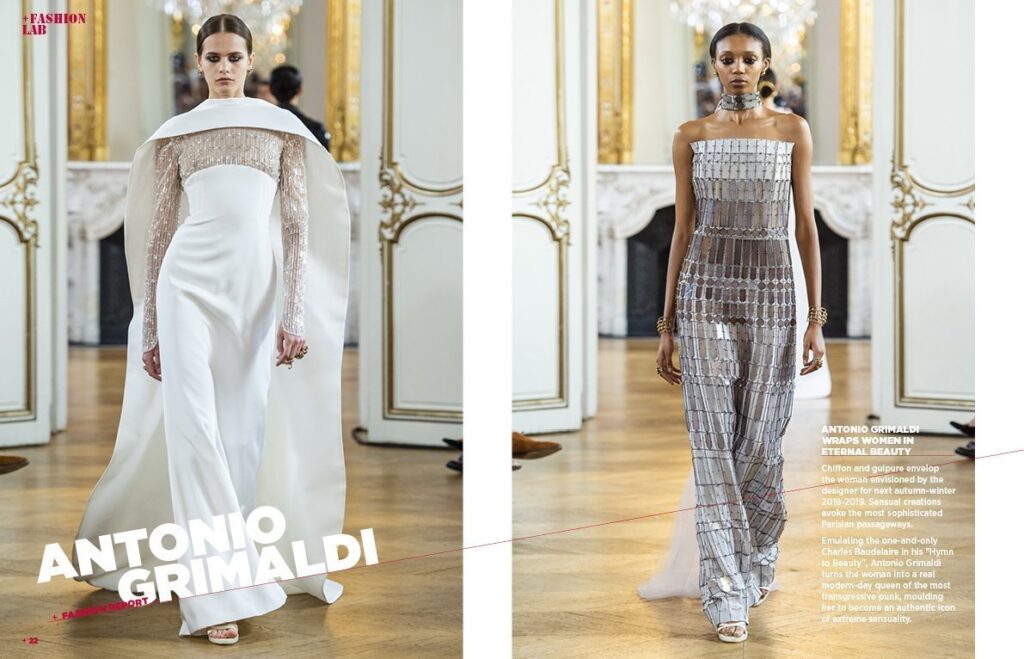 Long dresses, trousers flowing to infinity, skirts capable of seducing not only those who wear them and erotic corsets that stylise and mould gain a foothold in the wardrobe of a woman who walks tall and comes to Antonio Grimaldi in order to dive into pure and symmetrical cuts, where volume and transparencies mark the difference in combinations of carmine, ash, copper and platinum, which will not go unnoticed.
Finally, Antonio Grimaldi chooses for himself the classic Tuxedo cut in which satin and velvet make room for brocades, thus embracing the embellished tailoring for women.