FASHION OF THE FUTURE
From the invention of the sewing machine to the rise of e-commerce, fashion has always been a hotbed for innovation, and recent developments in technology mean that luxury fashion is taking advantage of the advanced methods of production, to revolutionise what we wear.
Newly developed fabrics can now dispel stains, monitor health, and act as armour for the body, and how we will dress in the future has come on in leaps and bounds since the single use materials of the past. The most recent development is an adaptive fabric that controls air flow by opening invisible micro shutters when the humidity goes up. A separate layer keeps the rain out even when air is flowing, so it is useful whatever the weather! Adaptive fabrics like this are now being designed in a variety of ways for undergarments, sportswear and fashion products.
With gadgets for pretty much everything, brands are banking on customers being computer savvy and embracing technological advances across all sectors. The evolution of music, art, design, fashion, and culture as a whole is allowing the consumer to take more control of their shopping and daily habits, and this includes being part of what they wear.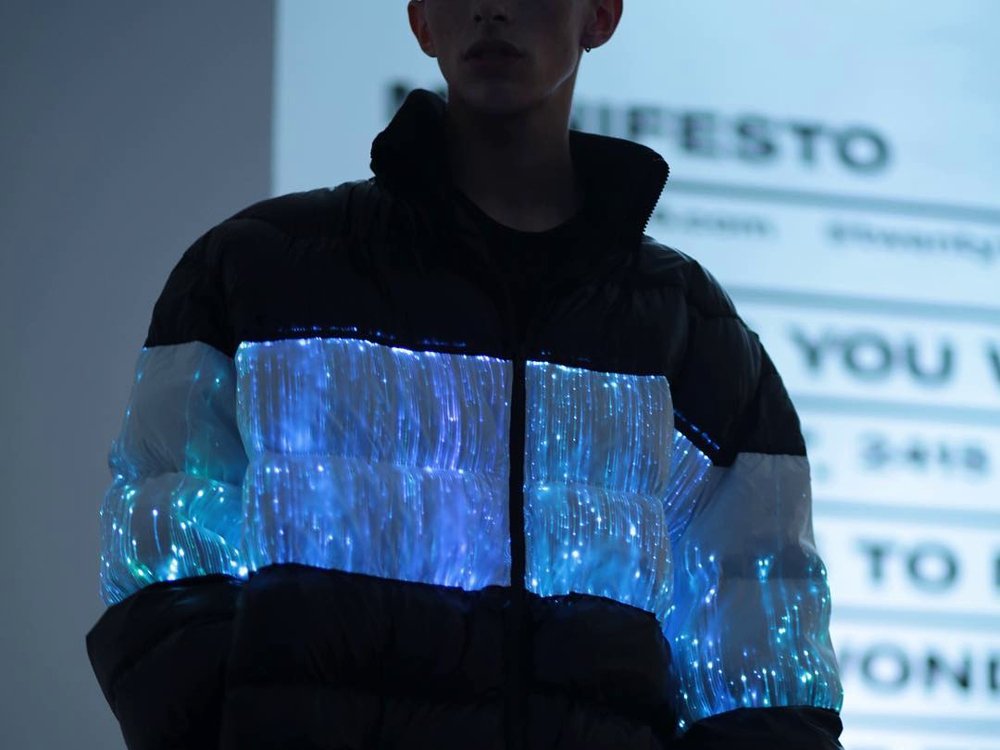 ARTIFICIAL INTELLIGENCE
Thanks to e-commerce, AI is everywhere, and is the most pioneering technology; Using figures and analytics, it help brands and retailers with predictive forecasting, stock availability and more accurate deliveries.
AUGMENTED REALITY
AR is a global phenomenon which assists online shoppers to try before they buy. This works by a smart-blended reality mirror overlaying clothes on to a user's reflection, and enables sizes, shapes and colors to be accepted or rejected- resulting in the overall look of the outfit on the customer, and reduces the number of returned items for retailers.
SNEAKER TECH
Trainers have long been associated with technology, as sportsmen and women have to be at the top of their game, with aesthetically pleasing trainers, which are built for performance. The futuristic footwear of Back to the Future Part II is closer than you think!
However, you don't have to be a top sportsman/woman to enjoy cutting edge technology, as there are a huge number of sports brands taking on the challenge to develop collections which are technologically advanced. Starting with wirelessly controlled trainers.
Customising your shoes has never been so easy with an HD colour display, and battery power LED soles, are now available which can track your movements, impact force, steps, calories, monitor your posture, and even measure your fatigue!
Self-lacing shoes designed for basketball players are also now available. Designed to alter throughout the game, the customised fit can be programmed by a smartphone.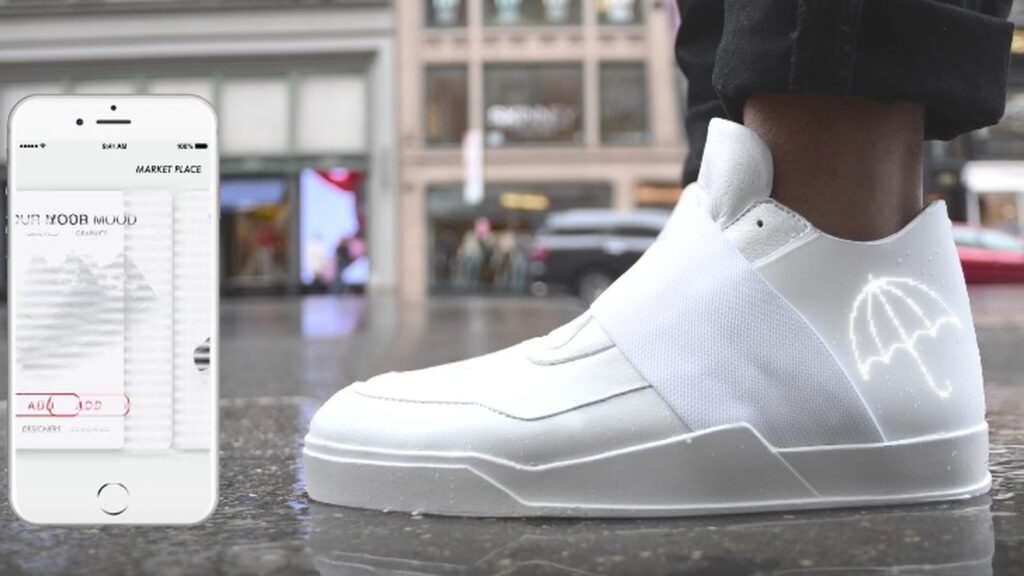 NEW TYPES OF TIE DYE
The fashion industry is the second largest polluter in the world, so designers and inventors are constantly coming up with new ways to combat the ecological impact that fashion is having on the planet.
Most recently, a bacteria has developed an alternative to chemical dyes and conventional plant dyes, which is afreat way to get rid of germs.
SOLAR POWER
You've heard of flower power, now the natural environment is once again being tapped to create unique and practical designs.
Using miniature photovoltaic cells as a design element rather than something to be camouflaged, designers are tapping in to the sun to create trend led fashion items. Ranging from bags to sweaters, the light from the sun works with the bulbs to generate enough juice to power a mobile phone.
BY SARA DARLING