Jean Paul Gaultier and his Fashion Freak Show.
The enfant terrible of fashion offers his most personal vision of half a century of pop culture in a daring and over the top musical typical of the Gaultier universe.
Magic, excessive and creative as the day is long. This is how we could define a show that, until next April, will delight those who see in Jean Paul Gaultier a real genius of eccentricity.
After spending several years away from the Paris Fashion Week, the designer returns in glory, looking to get unnoticed.
To this end, Gaultier has written, directed and staged a work in which he invites us to dive into his personal way of understanding life.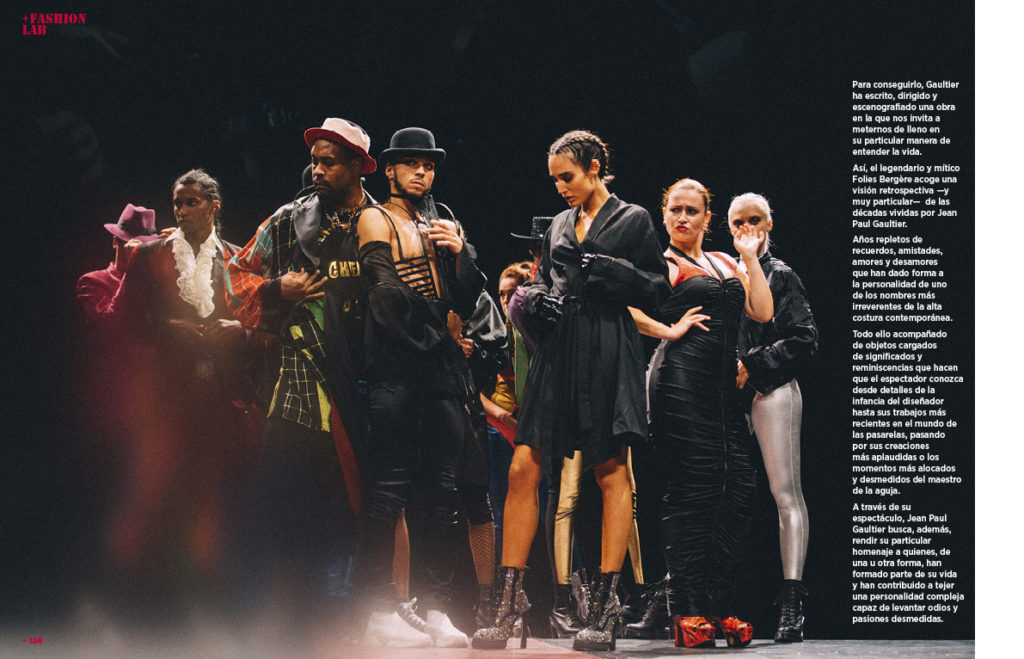 Thus, the legendary and mythical Folies Bergère hosts a very special retrospective of the decades lived by Jean Paul Gaultier.
Years filled with memories, friendships, loves and heartbreaks that have given form to the personality of one of the most irreverent names of modern haute couture.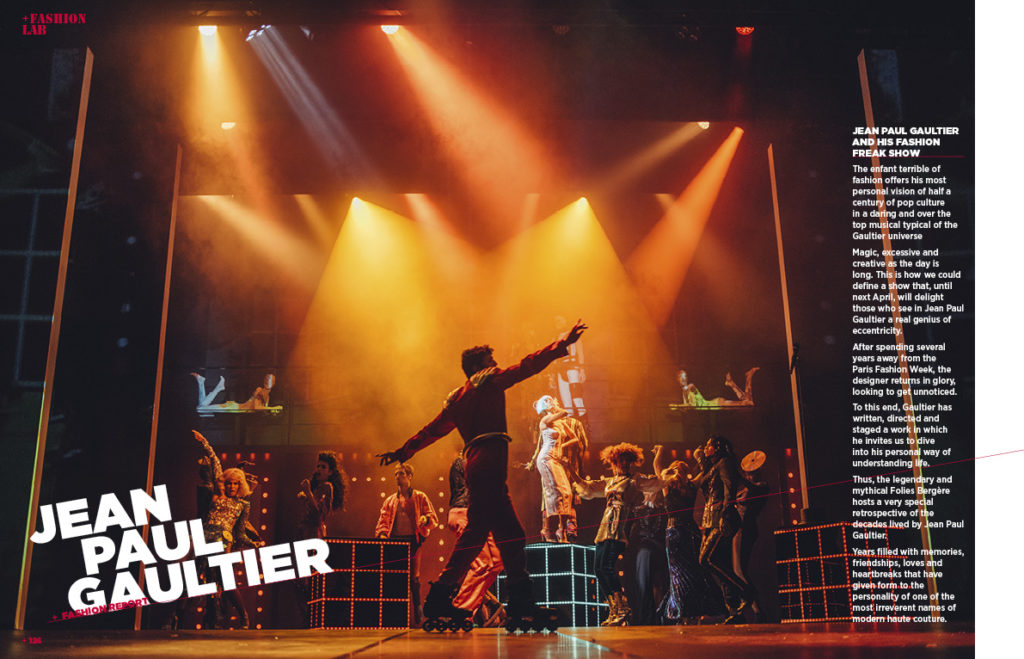 All this is accompanied by objects charged with meaning and reminiscence that familiarise the viewer with everything from details of the designer's childhood to his most recent work in the world of the catwalk, and even his most acclaimed creations or the maestro of stitching's most crazy and excessive moments.
Through his show, Jean Paul Gaultier also aims to pay his personal tribute to those who, in one way or another, have been part of his life and contributed to build a complex personality able to arouse mad passions and disproportionate hatreds.