John Galliano and his particular "little house on the prairie".
Femininity and sensuality flow in abundance from each and every one of the stitches that make up John Galliano's spring-summer 2019 collection.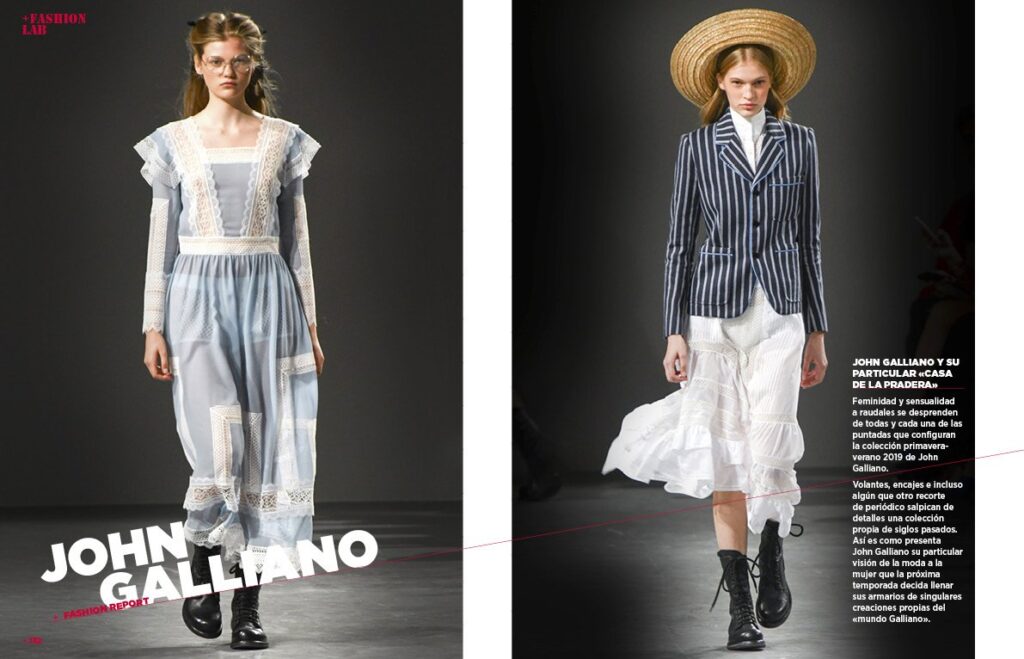 A proposition straight out of centuries past, dotted with frills, laces and even some occasional newspaper clippings:  this is how John Galliano presents his particular vision of fashion to women that will decide this for the upcoming season to fill their wardrobes with unique creations from the "Galliano world".
Straight out of the cinematic prairies from the far West, the combinations proposed by John Galliano are able to show the purest innocence of women who find in the classic plaid and stripe patterns a clear alternative within the universe of eroticism and sophistication, where lingerie designs in the form of slips become the key to seduction.
John Galliano opts for a fine and delicate tailoring, bathed in a colour palette where whites and blacks give way to blues and ochres, which also fill with colour chiffons, tulles, organza, and transparencies in balloon sleeves and bows at the neck, capable of enveloping relaxed, easy-going silhouettes.
For them, John Galliano also creates a diaphanous and romantic world where success through unstructured trousers, circle necks, waistcoats, and military boots bring the rough touch to total looks where extravagance and eccentricity become the norm for someone adventurous and eager to find their own identity.