Israel Fashion Week celebrates sustainability
March 28th is the launch of the premiere edition of Kornit Fashion Week in Tel Aviv. The showcase, now in its tenth year, pre-recorded and shot all the shows at the Eretz Israel Museum, which is most well known for its archeological collections.
This historical backdrop not only gave the designers equal footing, but allowed them to get creative within a choice of 29 different cultural settings. The stunning surroundings will also be the basis of the opening gala on Sunday, hosted by supermodel Bar Refaeli.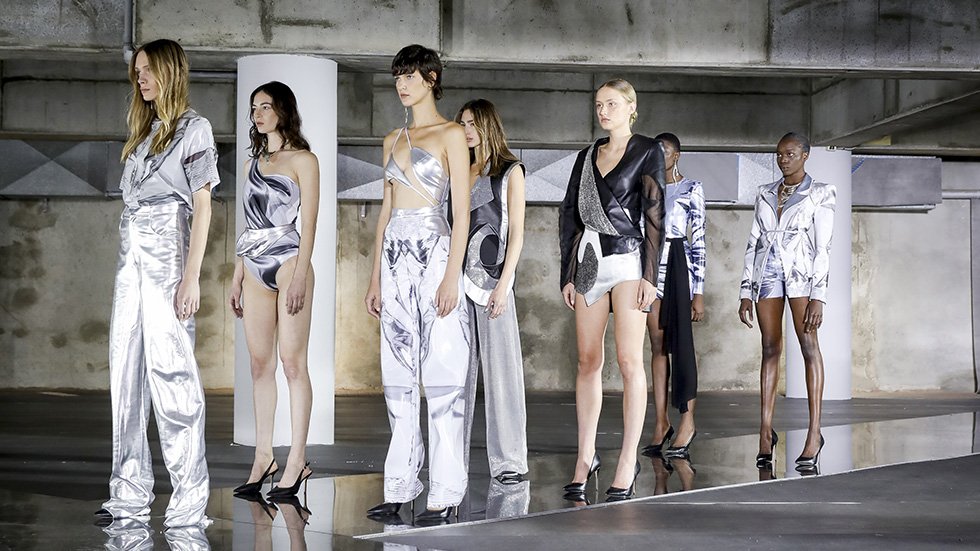 An important date in the global fashion calendar at a time when Israel is developing a name within the industry as a player, Fashion Week founder, Motty Reif states:
A decade ago, I started Tel Aviv Fashion Week in order to promote our local talent internationally… I wanted to bring back its spirit and glory from the 1980s, and change the global perception of the country.
From inclusive models and celebrating diversity, it is no wonder that this is an inspirational showcase of growth and change, and one which is always looking to the future.
This year's digital event has over 30 established RTW designers on schedule including Alon Livne, Victor Bellaish, Shahar Avnet, Dorin Frankfurt, Lara Rosnovsky and Sasson Kedem who all focus on production which makes a difference to the planet for their FW21 collections.
Without the presence of live shows, it is important to engage with buyers, press and customers to keep their interest, and this year the platform will promote sustainability.
Aiming to highlight the wasteful manufacturing processes of the fashion industry which is responsible for up to 25% of global water pollution, each designer has been encouraged to work with technology company Kornit, to find alternative methods to be creative whilst lessening their carbon footprint.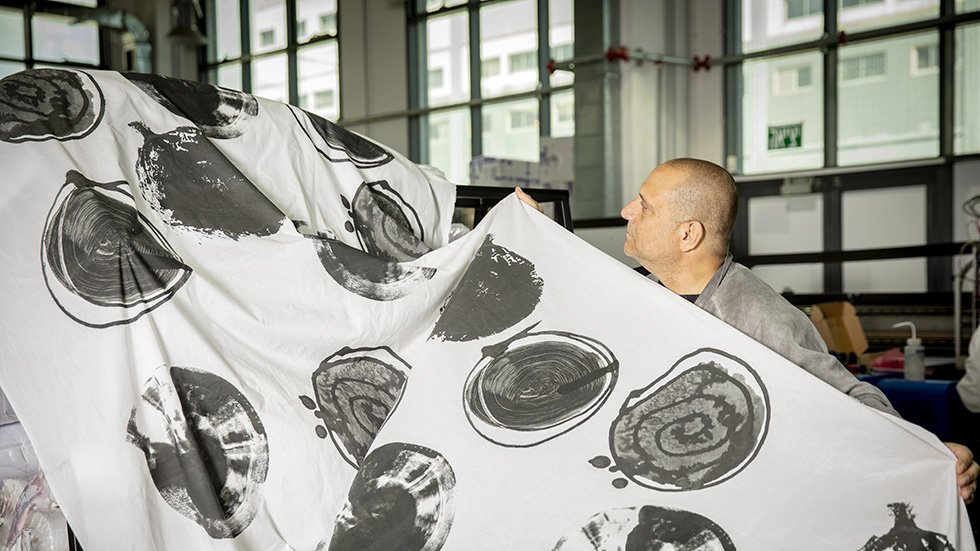 The resulting 'Kornit Fashion Week' has enabled designers to work with technology brand Kornit, to incorporate their innovative single-step printing process into the world of high fashion. By using a high quality printing directly onto fabric, designers have been able to digitise the traditional printing process and cut out gallons of water waste which occur when using inks.
The ground breaking technology also lessens the overstock that conventional style cycles produce- enabling the entire fashion ecosystem to be driven by demand rather than supply.
This 'on-demand' approach promises to be the future of fashion production promising a much needed reduction in material, water, and transport waste; itl also reduces energy and pollution of natural resources- presenting a fully sustainable and transparent supply chain.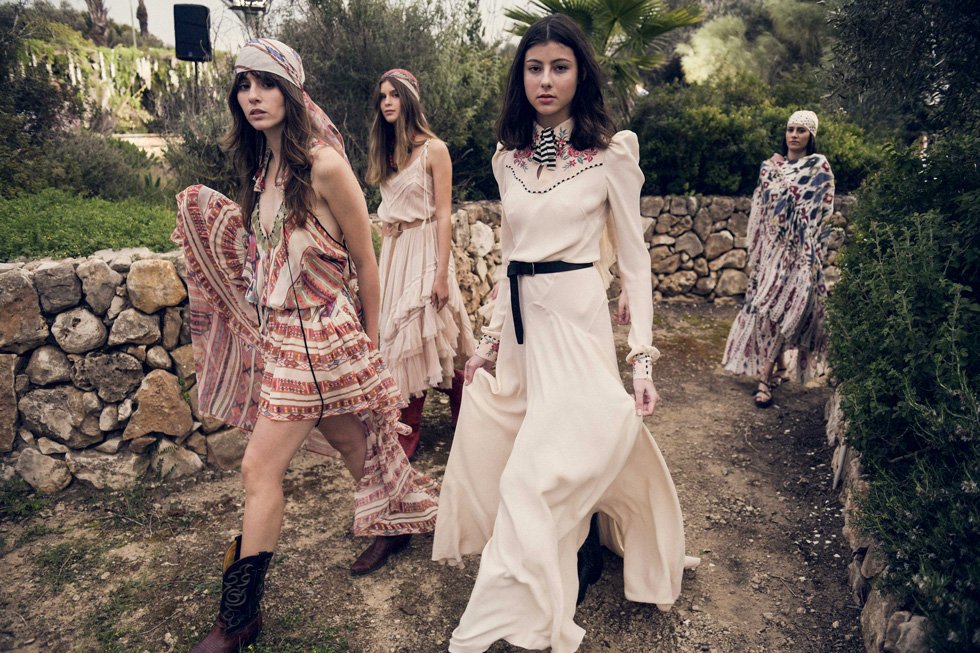 Kornit's innovative technology enables designers to produce what has been sold, which is a momentous step towards green fashion and sustainability.
The sophisticated technology has allowed all designers to experiment with limitless colour combinations fabrics and cuts, which may not have been possible using traditional methods, and the results are durable, practical and on trend.
It also means that production practices that are more profitable, more responsive to spontaneous and shifting demand, and more eco-responsible for the client and supplier, which is vital in the current economic climate and for start ups.
Founder Reif states:
The event's 10th anniversary offers a celebration of Israeli design talent, tech and innovation… we are tackling the industry's most pressing issue of our time and joining forces with Kornit in order to make production more sustainable – startup technology meets fashion, to change the world together.
Further exploration of the new technology includes the finalists of the celebrated Upcoming Designers Greenhouse. The prize, now in its sixth year, rewards each designer a grant of 120,000 NIS which goes towards designing and producing a runway collection- as well as mentorship from a senior designer and a business coach.
This year's winners are Nofar Duchovny (TUTU.B), Shadi Magleton (SFM), Dennis and Artium Ryabko (HAVIE mnfct), Anat Friedman, Amit Luzon and Eyal Eliyahu (ADISH), Yifat Finkelstein, Ariel Toledano (Maison Ariel Toledano) and Or Eidelman (E218 Studio) who promise to be names to watch in the future.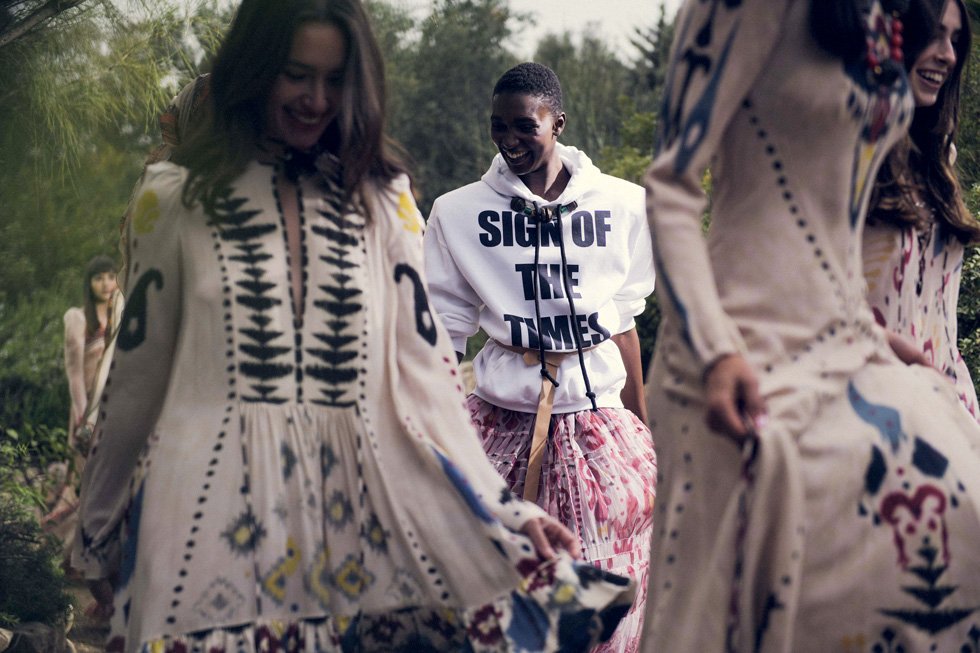 Influencing the next gen designers, Kornit Fashion Week will also showcase a collective catwalk from the second, third and fourth-year students at Israel's Shenkar College.
Demonstrating how diversity and individual expression can be enriched by using new technology is a major component of the future of fashion, and students will showcase tailoring, denim, evening wear, menswear, knits and genderless colelctions.
View the Kornit Fashion Week Tel Aviv schedule at fashionweektelaviv.com.
Instagram: @kornitfashionweektelaviv
Facebook: Facebook.com/FashionWeekTelAviv
Available to view from March 28 – April 1, 2021