The elegant sophistication of Kristina Fidelskaya.
When elegance and sophistication go hand in hand, collections as spectacular as the one offered by Kristina Fidelskaya the next season are born.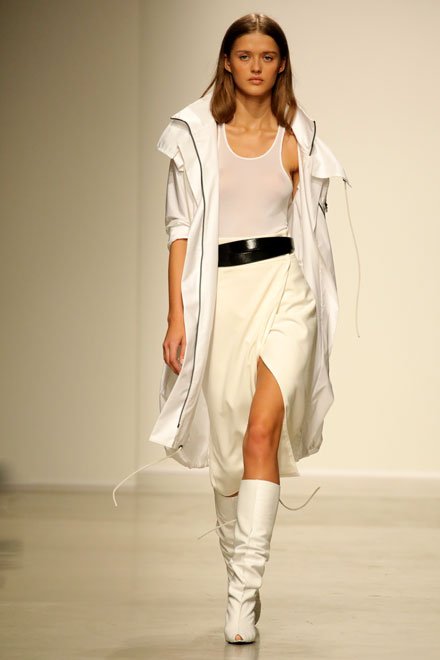 Versatility at its purest. Elegance without artifice. Simple and clear sophistication, with no need for poorness or decadence. Kristina Fidelskaya didn't think twice and embarked on something as complex as shaping a collection suitable for any time. Her creations fit any situation that women find themselves in during their day to day lives, regardless of age, social class, tastes, or hobbies. What a challenge, right? It's tough, but not impossible. The most important issue here is being able to put oneself in the mind of 21st-century women and risk opting for simple garments, with clean lines and perfect finishes.
Through her spring-summer 2020 collection, Kristina Fidelskaya introduces us, in great detail, to what her concept of femininity is. To her, this is not a concept stuck in the past, but one in continuous evolution, despite what many people might think.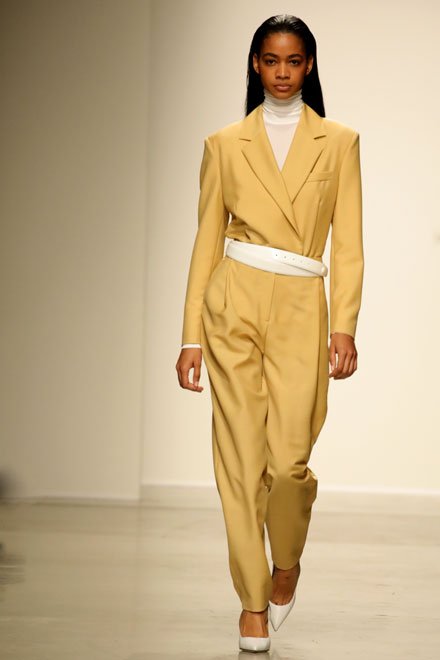 The designer opts for versatile pieces, ideal for any time of day and for all types of women. Women who choose the luxury fashion house to dress their daily lives will find combinations ideal for both going to the office and sharing an afternoon of confessions with friends. Comfort as well as elegance and sophistication can turn into essential tools to succeed and seduce.
Through her collection, Kristina Fidelskaya aims to satisfy the most demanding women, those who aspire to go further and do their best to achieve it. They don't hesitate. They advance with sure, determined steps, never backing down.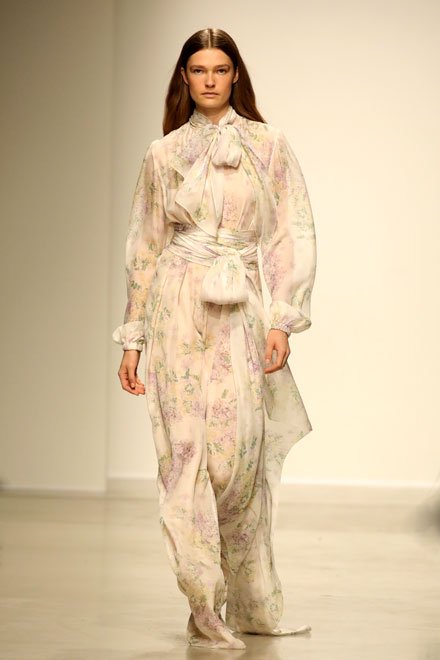 Kristina Fidelskaya shows us a collection full of casual clothing in which every woman will find the comfort they wish without having to give up the latest fashion. Midi-length skirts, fluid trousers, and shorts seem to seek feminine perfection adorning waists with elegant bows that only serve to enhance a part of the body that is full of sensuality. Shirts, bodies with asymmetric sleeves, and simple sweaters stand as perfect options to become queens of the road without any loss of femininity.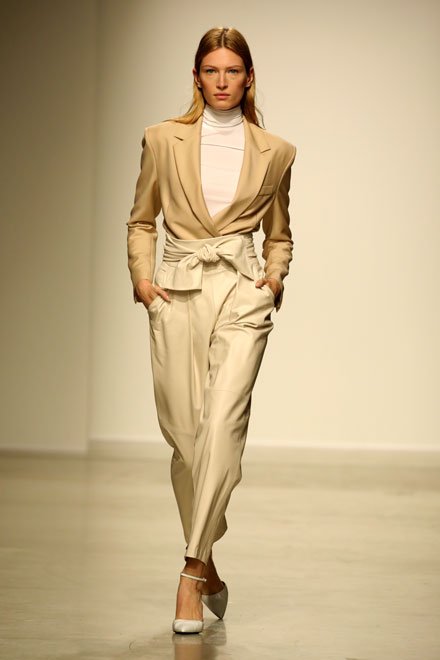 As a key piece of the season, the classic trench with a makeover. The traditional beige gives way to bold, lively colours such as the summery yellow. And for the most special moments, fringes, transparencies, and endless openings provide the chosen outfit with a certain eroticism.
Kristina Fidelskaya opts for a colour palette that transmits serenity and elegance. Shades of white and soft yellow, earth tones, and the classic black are called to become the key options to fill the next few months with elegance. Currently based in Dubai, the designer invites us to be ourselves for the next season, to let ourselves go without losing our purest essence, living without looking back, walking with sure steps, achieving our goals, never failing to write a single chapter of our story. To sum up, living, smiling, and loving, even if it hurts.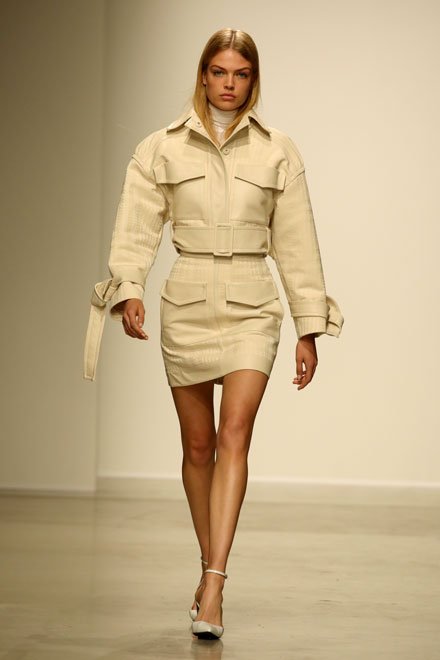 Kristina Fidelskaya Kristina Fidelskaya has done it again. With her proposals for the next season, she has not only not disappointed her followers, but undoubtedly been discovered by many women who are looking for an option in fashion so that they don't have to give up their most female authenticity.