Sun, sea, sand and romance at Serenity at Coconut Bay
St Lucia is a long way to go for a holiday, so hotels are pulling out all the shots to make it worth your while. And once you have decided on a far flung, tropical vacation, the atmosphere of this small, friendly island will be instantly addictive.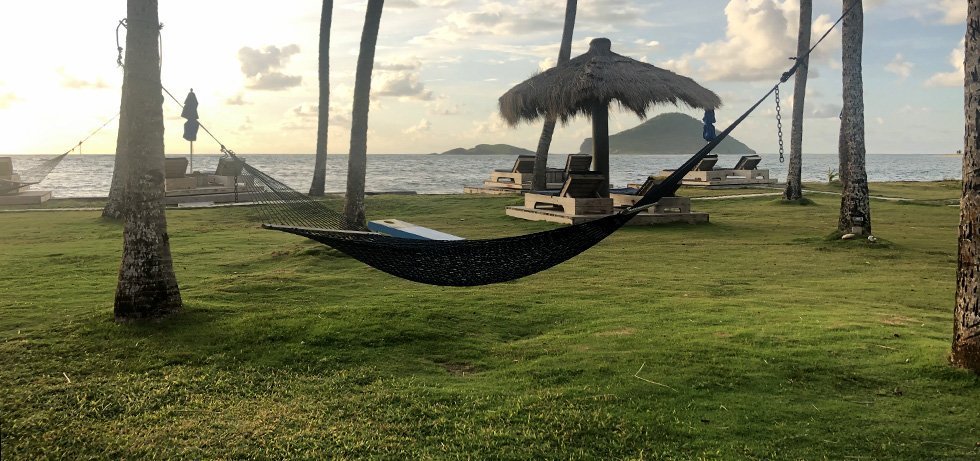 Nestled in the east of the Caribbean, this West Indian island is a teeny 27 miles long and 14 miles wide, with a combination of high mountains, lush rainforests, beautiful bays and palm fringed beaches connected by one major road connecting the north and south, making it easy to explore.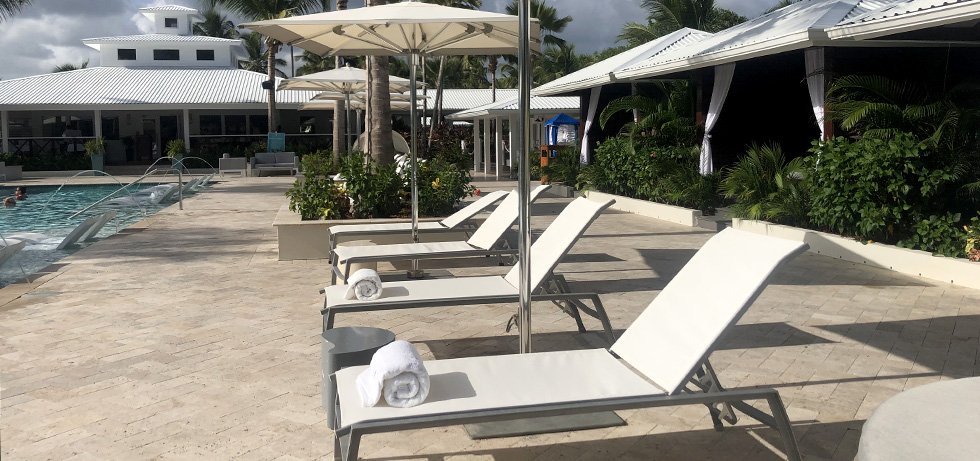 The latest luxury hotel on the island, is the adults only Serenity Resort at Coconut Bay, which lives up to its name for guests looking for a laid-back holiday, with five star amenities, where nothing is too much trouble for the attentive staff.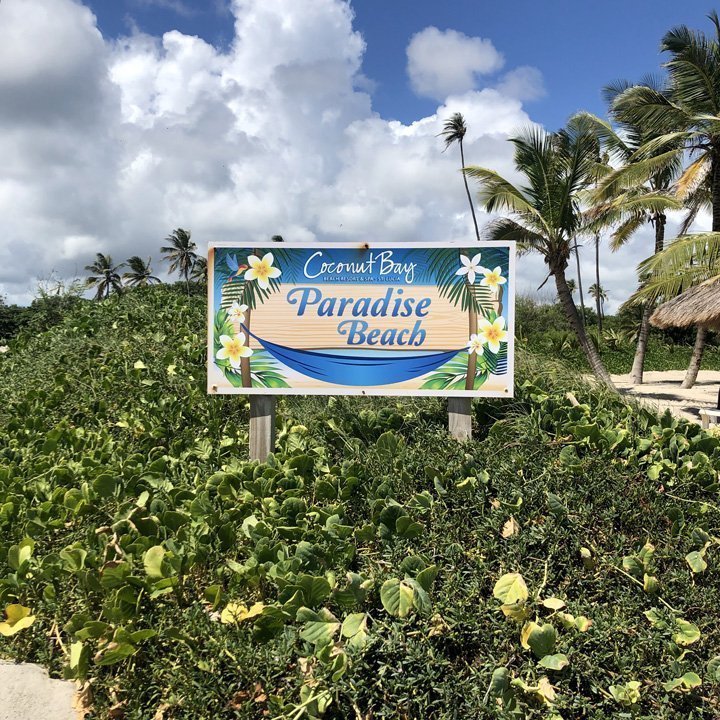 The Caribbean does luxury hotels extremely well, and the Serenity Resort has an added bonus of being just five minutes from the airport, so guests don't have long to wait before enjoying an authentic Caribbean experience. Offering an all inclusive package, with a personal butler service- every aspect of a client's well being is catered for.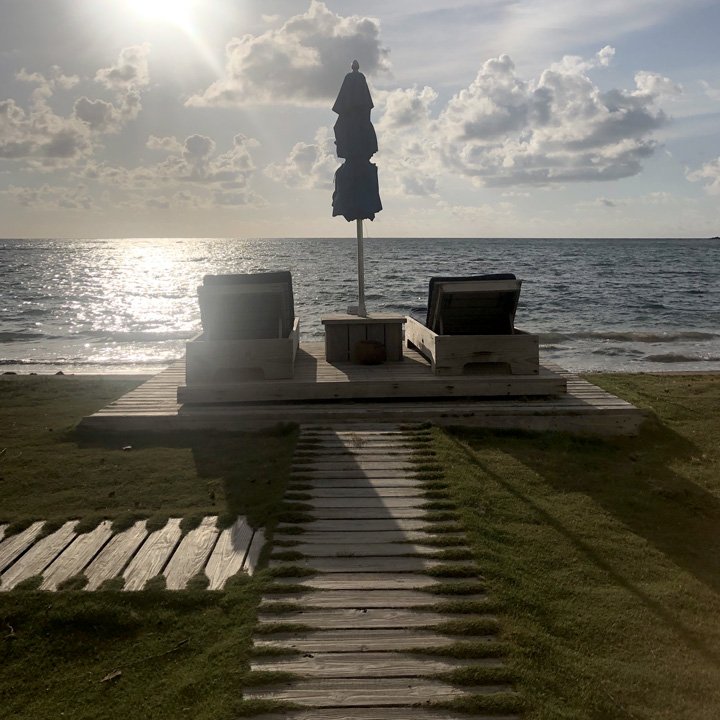 Along with a sandy beach just moments away from the large private bungalows, it is no wonder that the tranquil location is also a conservation site for endangered sea turtles who nest there between March and November. The hotel is committed to the wellbeing of the turtles, and curated visits can be arranged during season.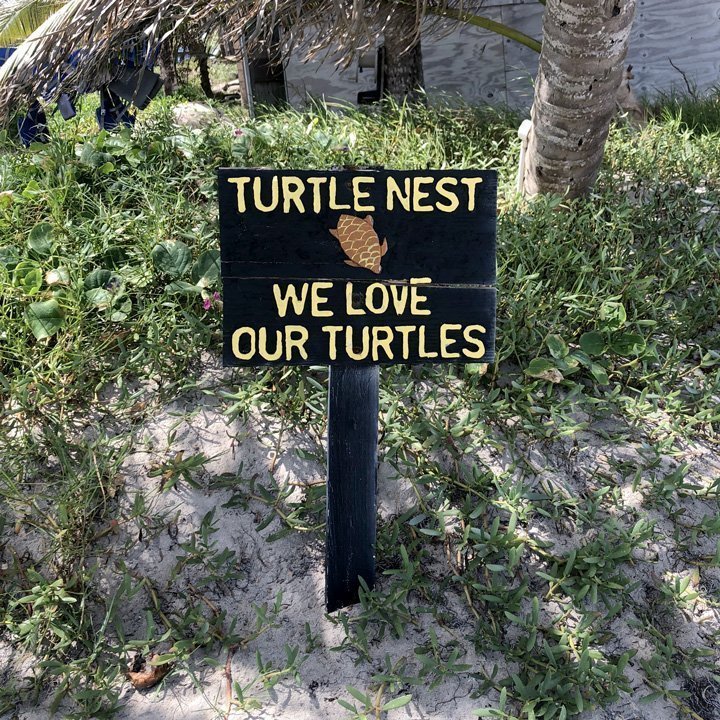 Dedicated to preserving nature, the hotel is designed to fit in with the natural landscape, and the layout offers optimum privacy for guests. With authentic St Lucian charm, the vibe is relaxed yet respectful, and the hotel feels a lot bigger than it is, as guests can saunter around the gardens and pool, without feeling cramped.
The main building of the hotel is The Greathouse Restaurant, which is based on the traditional colonial style houses, with a grand veranda, impressive ceiling fans and lots of dark wood. Whereas the bungalows have a more minimal, unfussy vibe. Fresh white walls and dark wooden floors, are complemented by a statement stand alone bath tub, rainfall shower, coffee machine, fully stocked mini bar, sound system and huge mahogany bed.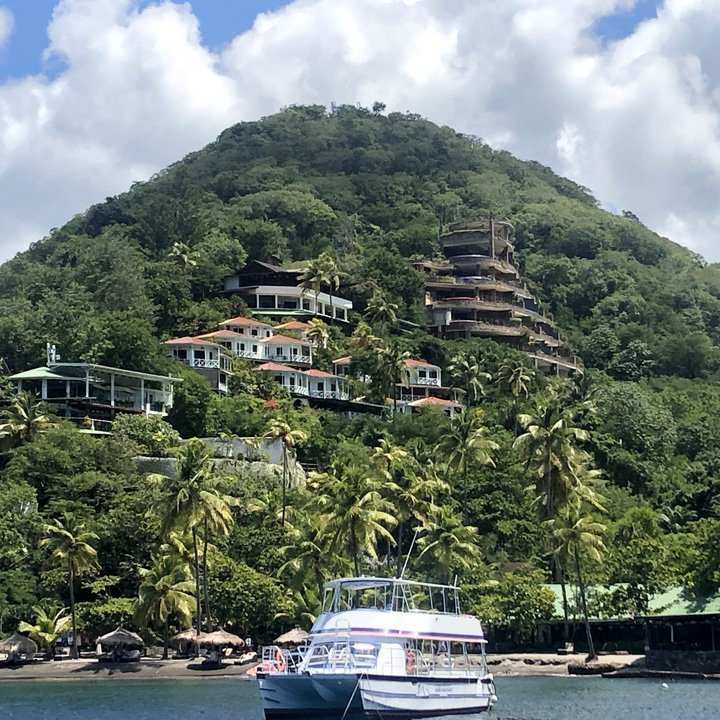 Should you want to leave the hammock on your private terrace, there are cabanas and loungers by the adults only pool, along with a bar serving snacks and drinks all day. A short walk will take you to the hotel's beach. With uninterrupted views, it is popular for paddleboarding and kayaking in the summer, and is a hidden gem for kitesurfing in the winter months- when the season kicks off in November.
Further afield, there are miles of unspoiled rainforest, natural waterfalls and the talismanic Piton Mountains, which make up St Lucia's stunning vista and are a must see.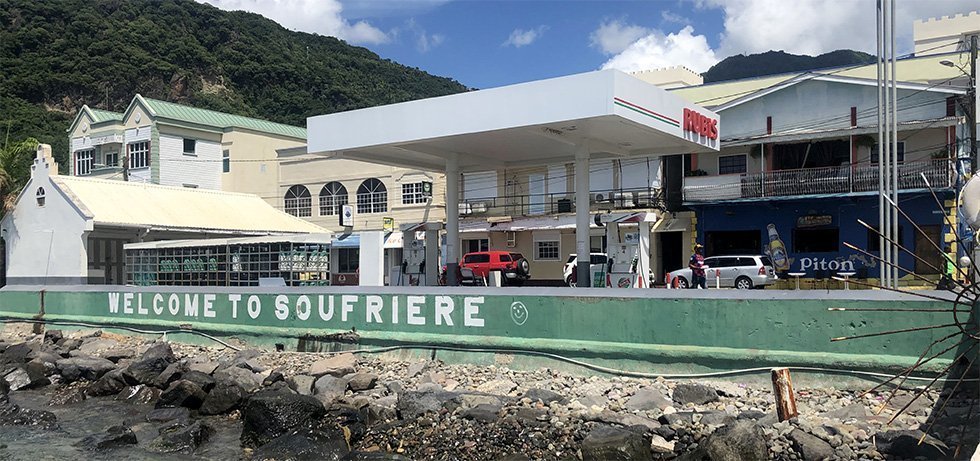 Take a boat trip to Soufriere, St Lucia's second-largest town and oldest settlement and soak up the typically West Indian vibe of brightly painted homes.
The town is named after the smell of sulfur emissions from the now-dormant volcanic plug, which is the world's only drive-in volcano. While you are there, it is also worth visiting the natural waterfalls, hot springs and mud bath, to cleanse and rejuvenate. It is also reputed to skim 12 years off your appearance, if you believe local legend!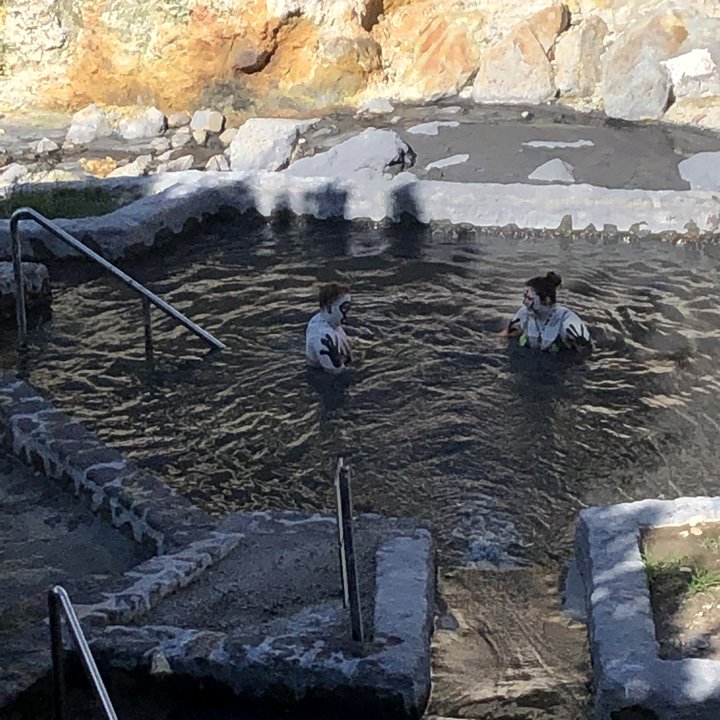 The west side of Saint Lucia is home to Anse Chastanet Beach, which is one of the top snorkeling beaches in the area, and there are plenty of boat trips you can join or charter, and dive deep into the sea for the technicolour experience of the kaleidoscopic marine life.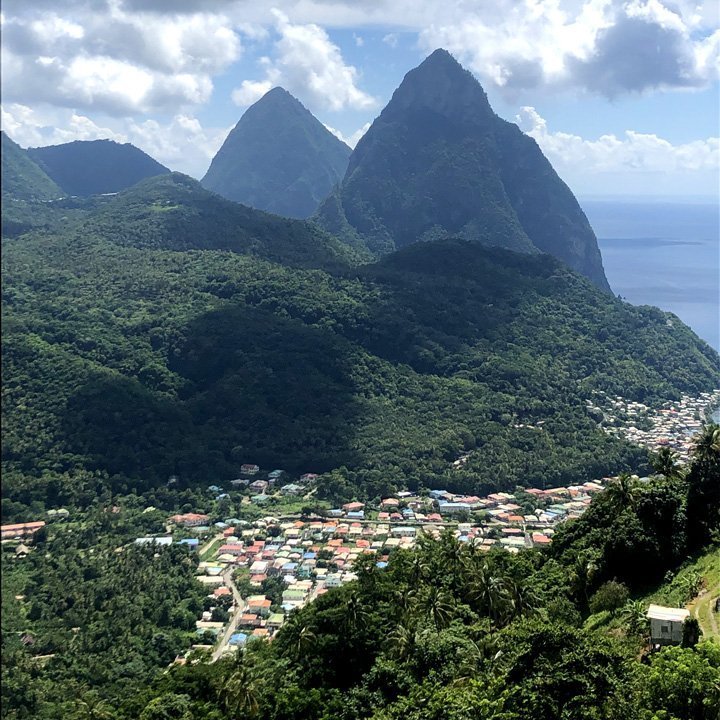 St Lucian food and nightlife is undeniably popular, and guests from the Serenity resort can join activities at the neighbouring Coconut Bay hotel. With several dining options, your all-inclusive package gives you access-all-areas, although you will have plenty of chilled out ambience, should you want to stay put.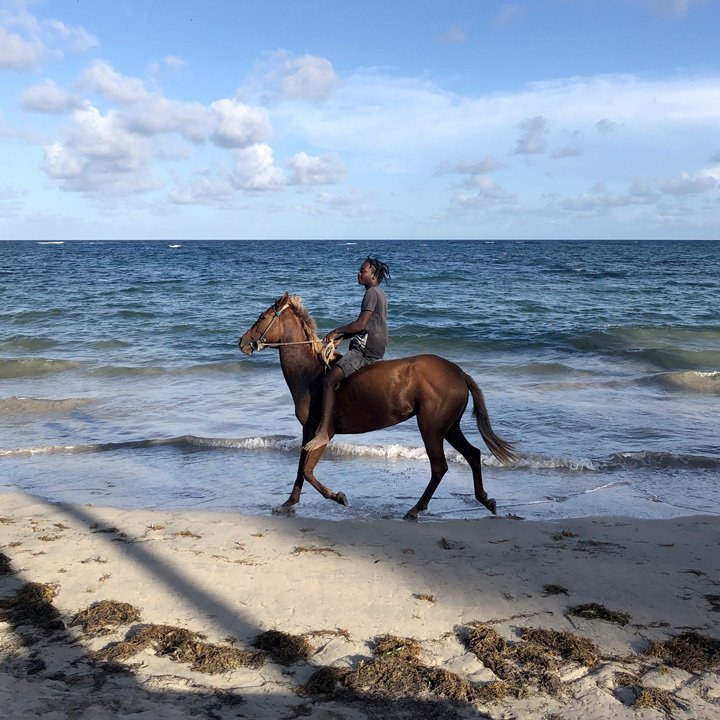 With entertainment ranging from fire eaters to stilt walkers to full moon parties on the beach to rum tasting sessions, there is always a party vibe at Coconut Bay.
The weekly St Lucian buffet is a must, for a gigantic range of local delicacies served barbeque style by one of the hotel's pools. This includes a variety of specials such as conch, lobster, fried and grilled fish, fish cakes and chicken- all cooked on the spot, and the Chef's secret jerk sauce is a mouthwatering addition if you like it spicy!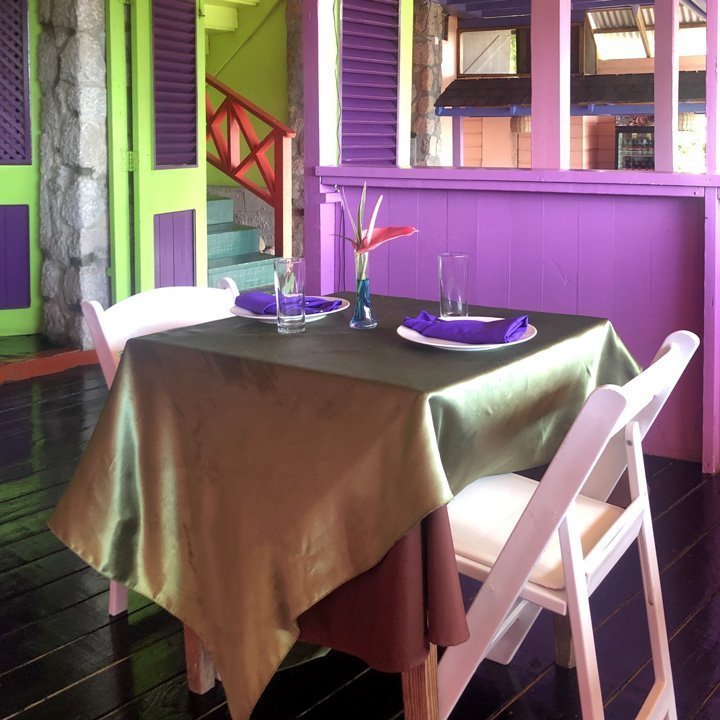 The Jerk Treehouse is a more casual option, and offers an interesting combination of local dishes including bbq jerk pork or chicken and fresh, hearty sides; whereas Coconut Walk is great if you can't make up your mind! Offering options for breakfast, lunch and dinner, a chef is on hand to create smoothies, crépes and made-to-order omelettes. For Lunch, guests have the option of grilled paninis, an extensive salad bar, tacos, pizza or nachos; whereas at dinner time, you can choose from a range of pasta, salads and stir-fries.
However if romance is on the agenda and you would prefer a more intimate environment, ask your butler to book you into La Luna. Offering private a la carte dining in a cabana overlooking the beach, there have been many proposals to the tune of the waves caressing the shore.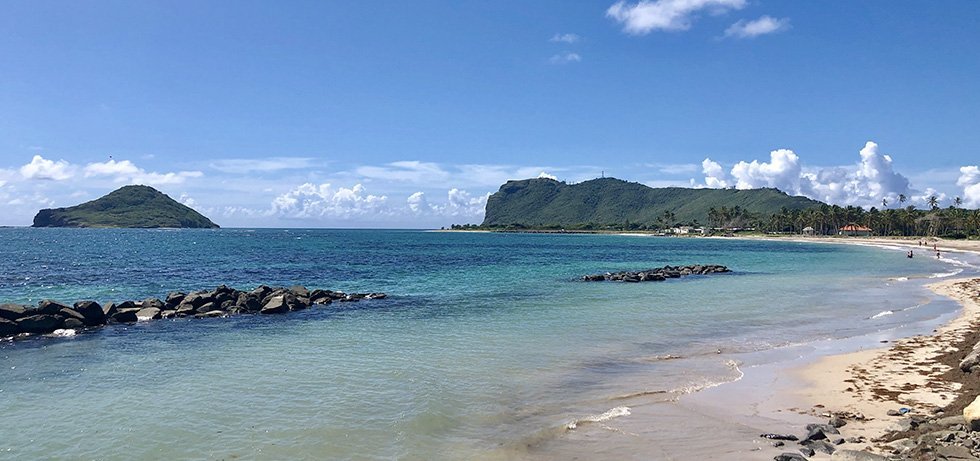 Serenity Bay has honed romance to a T. Offering a package for honeymooners, it is also the perfect location for a destination wedding. Offering a customisable service which provides a dedicated wedding consultant and two stunning beach side locations for a fairytale wedding. In fact, on my visit, I met a couple who had enjoyed an intimate ceremony on the beach the previous day.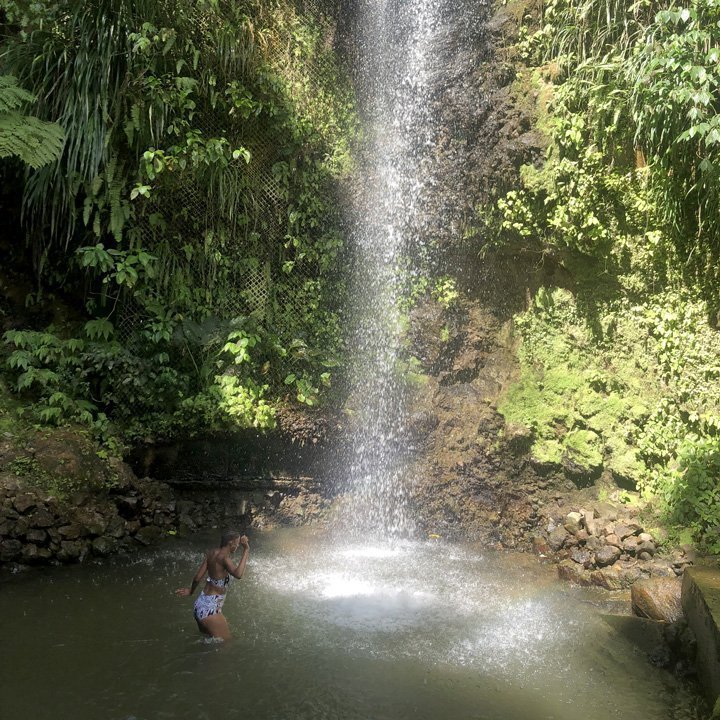 The Serenity Spa is an essential stop for brides and grooms (a professional hair and makeup artist is on site). And therapists can be booked for room massages and treatments if you don't want to head to the beachside location. The spa's stunning treatment rooms are located right on the beach so guests can unwind to the sounds of the sea. Making use of local, nourishing ingredients and botanicals, I tried the true St lucia experience with the signature cocoa treatment, and enjoyed the cleansing, exfoliating and detoxifying result.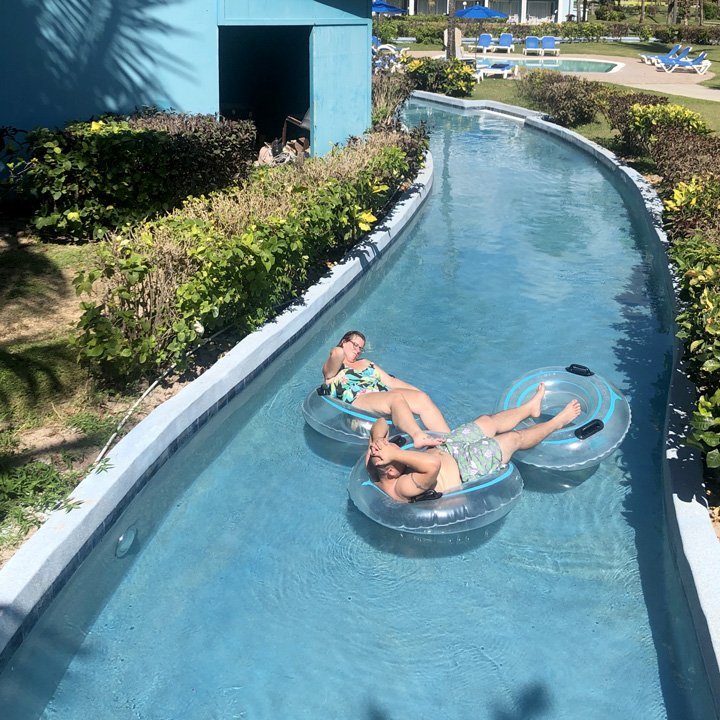 Serenity at Coconut Bay truly is a destination with two sides, as is the island itself- a calm and sophisticated adults only resort is a tropical paradise where you can chill out, but should you wish to let your hair down, all the activities- including the lazy river, bars, restaurants and beach bars in the more buzzy Coconut Bay are a short hop away.
For more information and booking, check the website serenityatcoconutbay.com