TEFAF, millioners treasure hunt

7,000 years of history through 30,000 works of art at TEFAF Maastricht, a meeting point for collectors, gallerists, dealers and art experts. The 10 day Art & Antiques fair in the Netherlands attracts more than 75,000 visitors and is considered one of the world's top art fairs.
Presenting almost 300 international leading galleries from 20 countries, TEFAF Maastricht showcases, year after year, some of the best works of art on the market. In addition to the traditional areas of Old Master Paintings, antique furniture and antiquities, visitors can see and buy a wide variety of Classical Modern and Contemporary Art, as well as Jewellery, 20th Century Design and Works on Paper.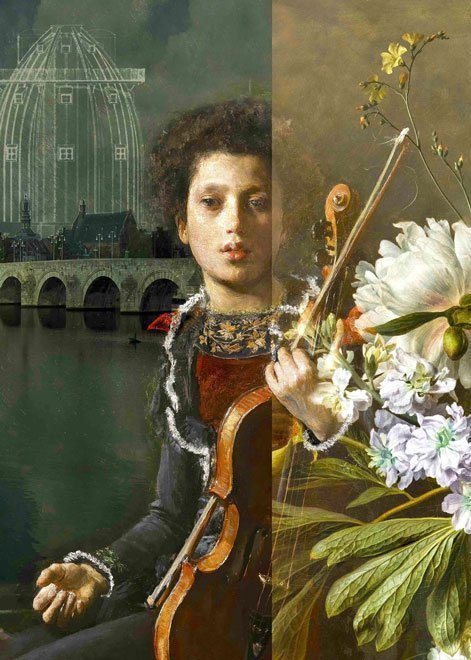 The European Fine Art Fair (TEFAF) was first held in 1988. It is an annual art fair, organised by the European Fine Art Foundation in MECC (Exhibition and Conference Center) in this Dutch medieval city rich in culture and history.
Dealers from twenty countries show museum quality pieces ranging from classical antiquity to the 21st century, valued at 4 billion euros.
The history of TEFAF Maastricht is the offspring of two Dutch fairs launched in the mid-1970s: Pictura and De Antiquairs International. Pictura was the first international fine art fair in the Netherlands launched in 1975. Antiqua, was an Antiques fair that started in 1978, and it became De Antiquairs International in 1982. Both fairs merged in 1985.
The 10 day event organised by profesionals, TEFAF Maastricht was subsequently launched in 1988, with 89 participating galleries, the majority of them Dutch. It grew to rival known art centres like Paris and London and their target was wealthy collectors from Germany and Switzerland. Though the fair was founded as a fair for Old Master dealers, today more than half the participants have other specialties, including antiquities, furniture, decorative artwork from medieval times to today, rare books and jewellery.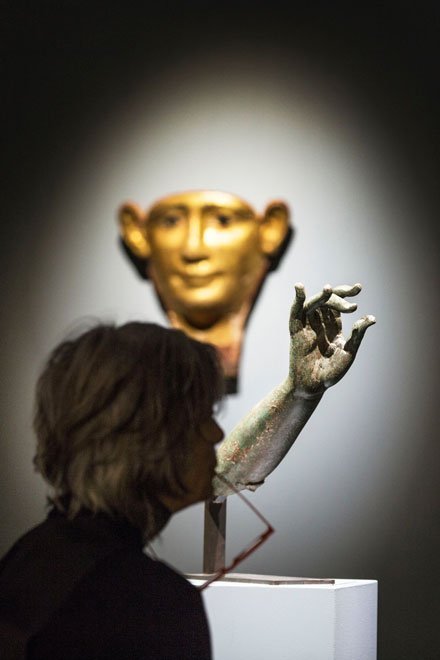 By 2014, over 40% of TEFAF dealers specialised in Antiques and Antiquities. A shortage of museum quality historic paintings and the shifting tastes of collectors have resulted in an increasing emphasis on more recent art pieces.
In 2000, for the first time TEFAF launched an independent study about the size and structure of the European art and antiques market, resulting in the annual publication of a highly recognised magazine: Art Market Report.
"For years, the fair was considered a footnote in the annual art market calendar."
Wall Street Journal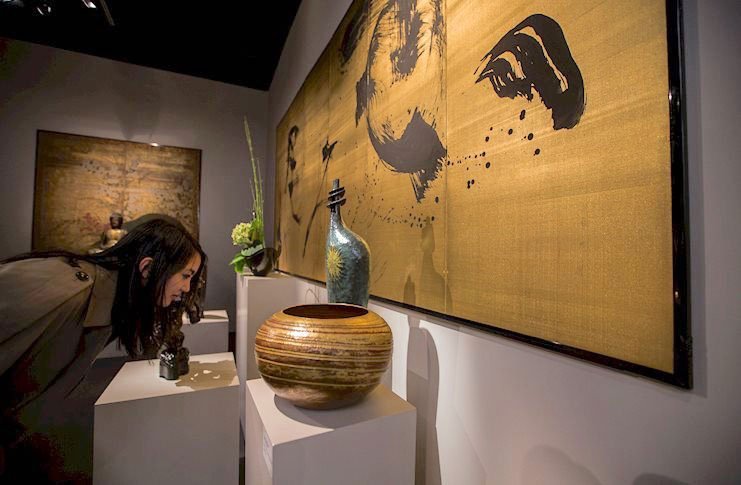 During the art market boom, collectors put a premium on high-profile contemporary art sales like the Art Basel fairs in Switzerland and Miami and the biannual modern and contemporary art sales of Christie's and Sotheby's in London and New York.
The fair celebrates its 32nd edition. Along with the Swiss fair, Art Basel (Modern and Contemporary Art), TEFAF is regarded today as the world's leading art fair.
TEFAF Maastricht is definitely the highest in its level of quality and in the methods it employs to establish and guarantee the authenticity of every painting and object on offer. Participating dealers are admitted only after a strict selection process.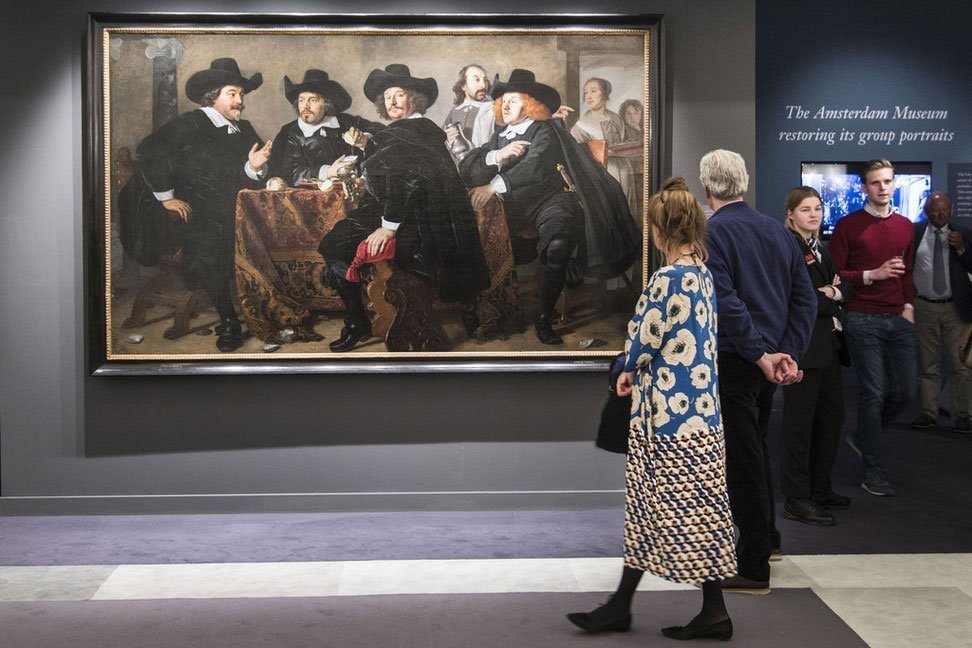 TEFAF Maastricht's vetting system involves about 175 international experts in 29 different categories, who examine every work of art in the Fair for quality, authenticity and condition. A number of objects deemed inauthentic or of "poor quality" are regularly placed in storage until the fair ends.
Representatives from about 225 major museums visit the fair regularly, like the Musée du Louvre in Paris, Museo del Prado in Madrid, the Frick Collection in New York, Museum of Fine Arts in Boston, the Rijksmuseum in Amsterdam and the Getty Center in Los Angeles.
TEFAF's wealthy visitors, many of whom fly in on about 170 private planes, have recently included Silvio Berlusconi, Calvin Klein, Michael Schumacher, Brad Pitt, Kayne West and Prince Saud bin Muhammed Al Thani.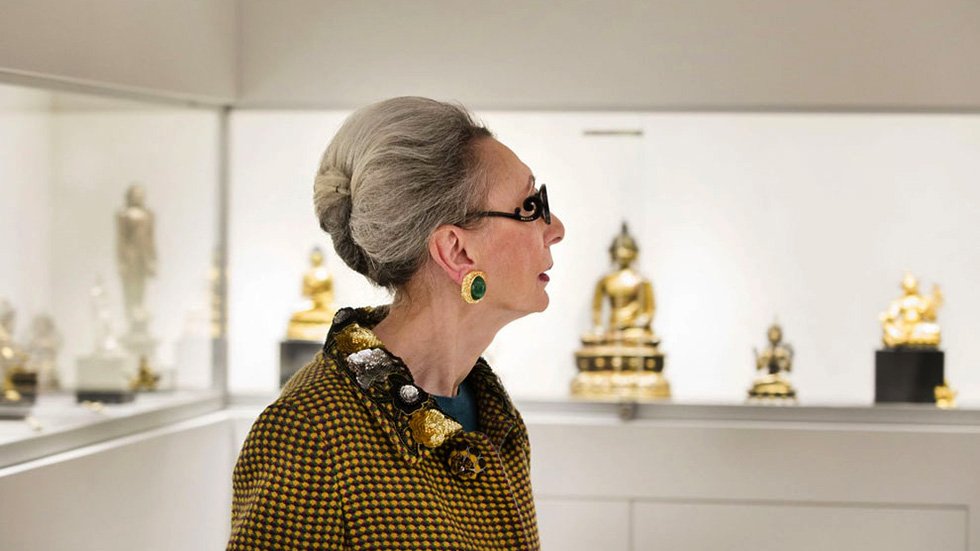 In 2003, a 13 year old boy, Brahm Wachter from New York, bought a Rembrandt etching, "Agony in the Olive Garden" (1657), from the New York dealer David Tunick at TEFAF, using the money he had received from his bar mitzvah.
Between 1995 and 1999, TEFAF Basel was held at the Messe Basel. In 1997, TEFAF considered launching a satelite fair in New York, but could not find a site big enough to accommodate all exhibitors. The National Building Museum in Washington DC, was also mooted as a fair venue.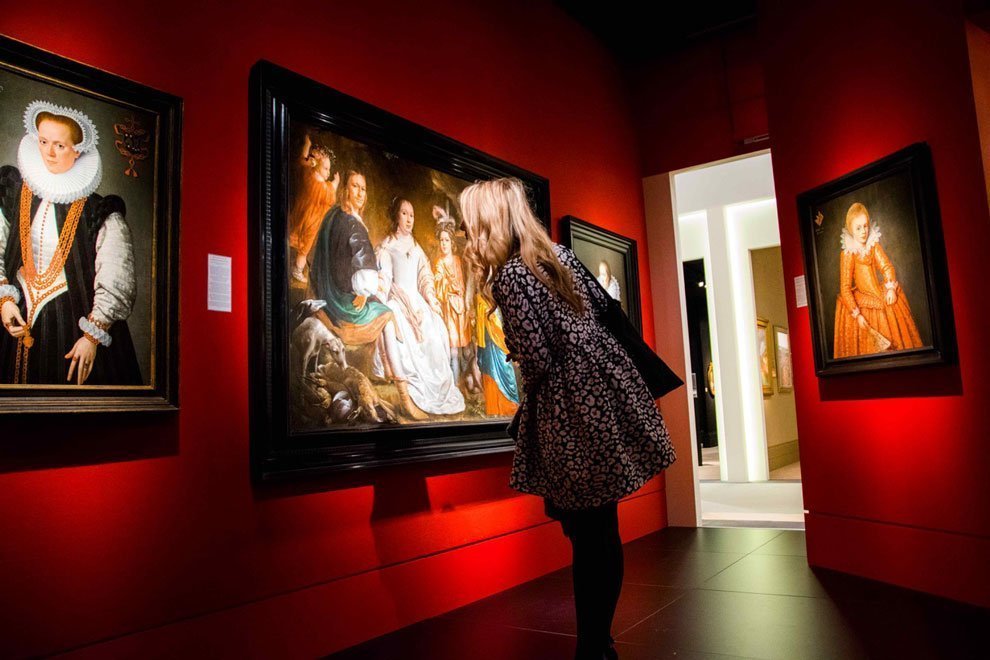 In 2013, TEFAF Maastricht announced plans to hold another high-end art and antiques fair in China. The new event, which would have been called TEFAF Beijing 2014, was projected as a collaboration between Maastricht and Sotheby's, a joint venture with China's state-owned Beijing Gehua Cultural Development Group. A venture between a dealer organized fair and an international auction house would have been unusual, emphasizing the importance of China for the West's art and antiques trade. However, the plans were abandoned shortly after.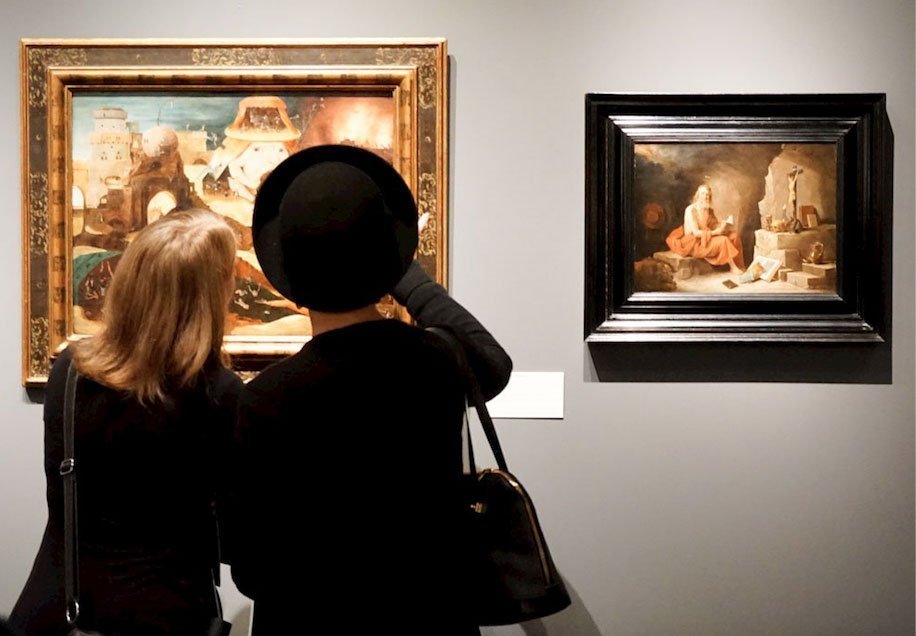 In 2016, TEFAF announced plans to hold additional fairs in New York in 2016 and 2017. The Netherlands-based event, organised by dealers under the umbrella of the European Fine Art Foundation, a nonprofit group, is collaborating with the New York art advisers Artvest Partners to hold two annual fairs at The Armory. This quite original building looks like a castle among the skyscrapers in Park Avenue. The first two TEFAF New York fairs were in Fall and Spring 2017. Participants included Bernard Goldberg Fine Arts, LLC, Carolle Thibaut-Pomerantz, Phoenix Ancient Art and many others.
Even if TEFAF Beijin did not become a reality, the Dutch based Fair, is happening in Maastrict and New York. They both attract art lovers like bees fly to a rich honeycomb.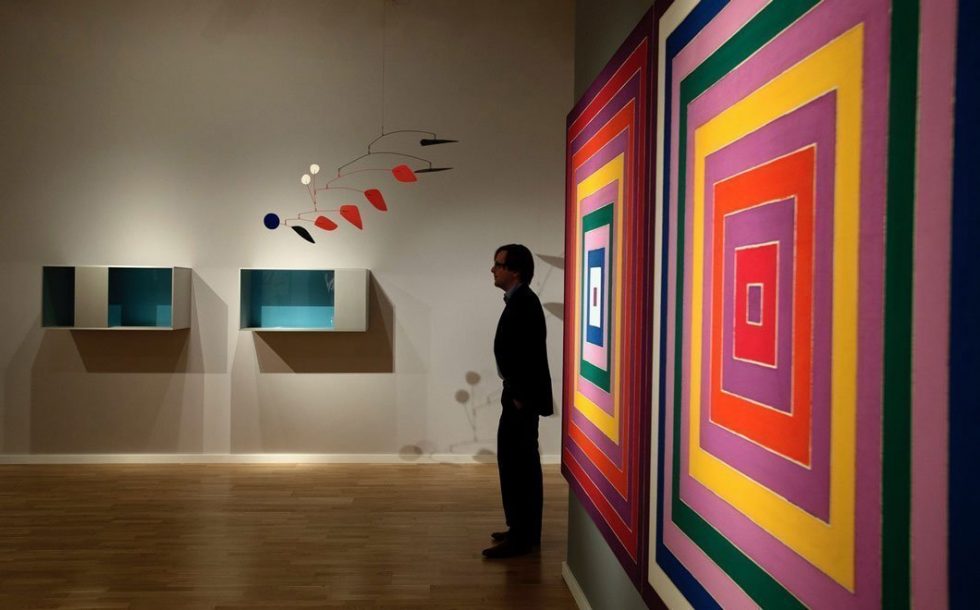 Five top Spanish galleries participated in TEFAF Maastricht 2019 (March 14-24):
Coll & Cortés, partners of the London prestigious Colnaghi Gallery stand out with "Madonna and Child" by Francisco de Zurbarán. This painting is considered one of the most beautiful examples of this genre painted by the master of the Spanish Golden Age.
López de Aragón will bring "Virgin with the child and Saint John" by Luis de Morales. Its frame made in ebony wood with silver ovals and coloured agates, is a reliquary frame related to King Phillip II in El Escorial. The base conserves the relics of several saints.
Caylus shows a painting by Antonio Ponce dated 1650 and works by Spanish Old Master painters besides tables of the fifteenth and sixteenth centuries, including masterpieces of the Master of Langa and Pere García de Benabarri.
Galeria Mayoral from Barcelona, specialised in Modern Art, brings modern paintings by Antoni Tapies, Joan Miró, Pablo Picasso and Salvador Dali.
Artur Ramón Art sows canvas by Bay of Palma de Mallorca, William Degouve de Nuncques, Belgian artist of the early twentieth century, and a 1500 set of Malines sculptures.
In the Historical Jewelery section, Galeria Deborah Elvira exhibits an eighteenth century cross, made in gold and diamonds, a 1620 reliquary cross and a pendant representing San Vicente Ferrer, elaborated in gold and enamel.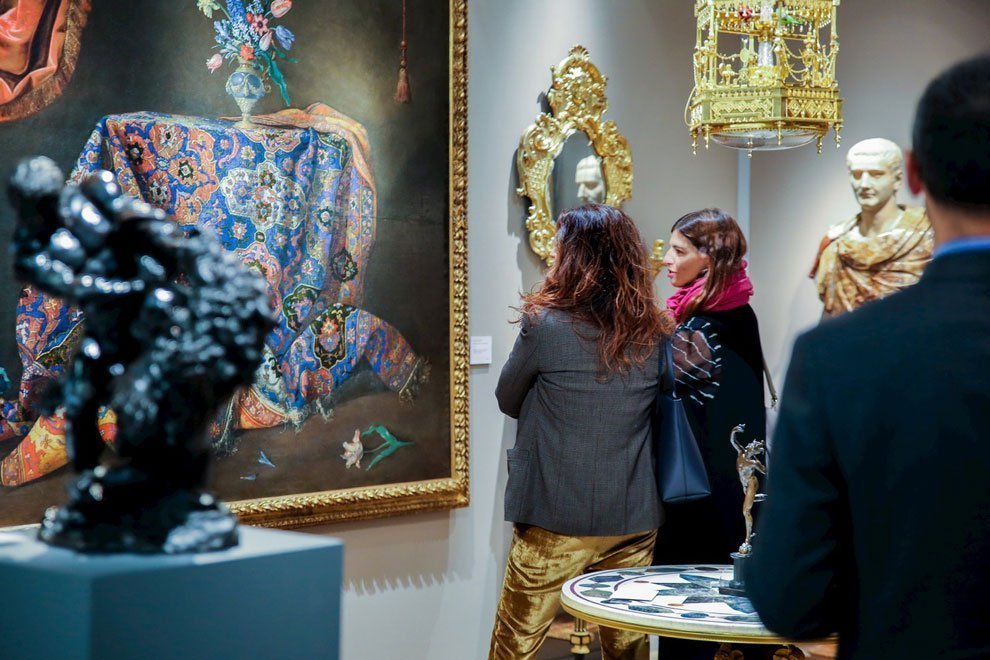 It is extraordinary to realise the magnitud of the fair, considering their modest beginning as a biannual appointment. In 1975 there were only 28 international exhibitors. Today, three decades later, it gathers almost 300 galleries. Not until 1988 the fair was renamed The European Fine Art Fair. With nearly 30,000 square meters, it is divided into nine sections: paintings, antiques, classical antiquities, manuscripts, fine jewelery, modern and contemporary art, twentieth-century design, works on paper and TEFAF Showcase, a section for young gallerists.
In brief, the fair is a ten day paradise for millioners, famous collectors and simple art lovers hunting for unique art treasures. It is kind of a huge museum where everything is for sale.