Thom Browne and his most sophisticated Marie Antoinette.
As if he was dressing Maria Antoinette herself, Thom Browne invites every woman to dress up in spectacular creations worthy of the most demanding court.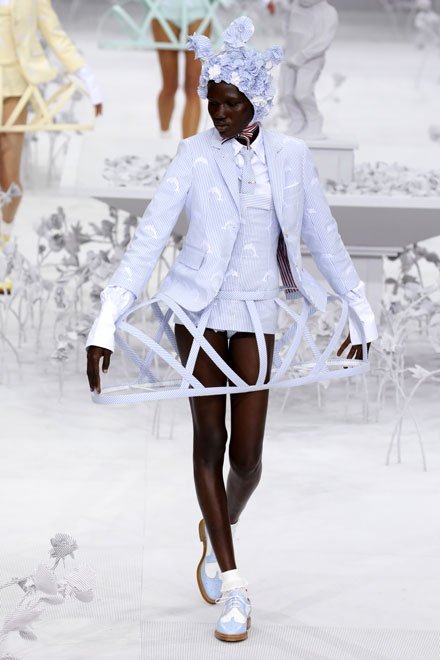 If Marie Antoinette had been one of the queens of the 21st century, she wouldn't have hesitated to make Thom Browne her go-to designer. During the upcoming months, the American designer shapes a collection that will turn the streets and social gatherings into a real parade, made up of pieces born to turn whoever wears them into a character in the most sordid story.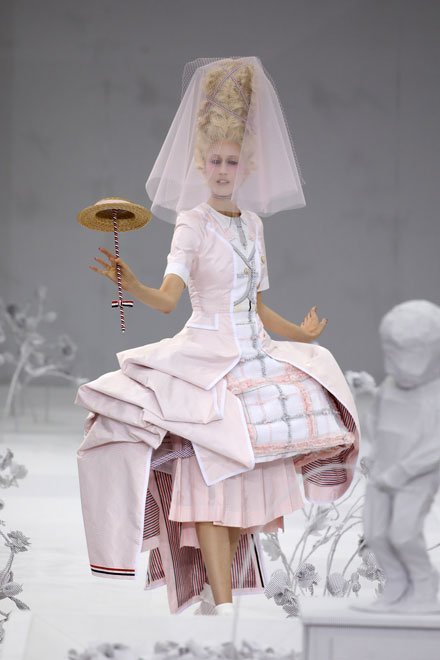 Thom Browne calls women to become the centre of attention, choosing almost impossible garments that will certainly delight both the most demanding tastes and those who know how to appreciate the fusion of elements. The result of this fusion may be simply indescribable.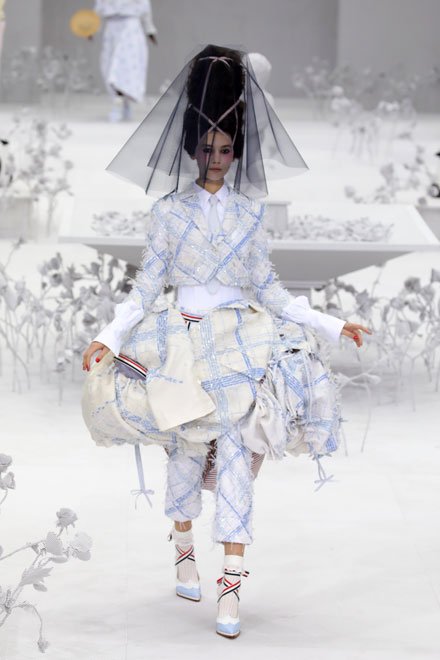 The firm led by Browne doesn't have as well-established a trajectory as those of other virtuosos of stitching, it's true — the fashion house was born in 2014. However, this hasn't proved an obstacle to occupying a prominent place in the world of fashion. The designer demonstrated his know-how when, in his early days, he was associated with outstanding firms such as Ralph Lauren and Brooks Brothers. He continues to do so today with wonderful collections, and it didn't take long for them to gain the support of the most uncompromising critics.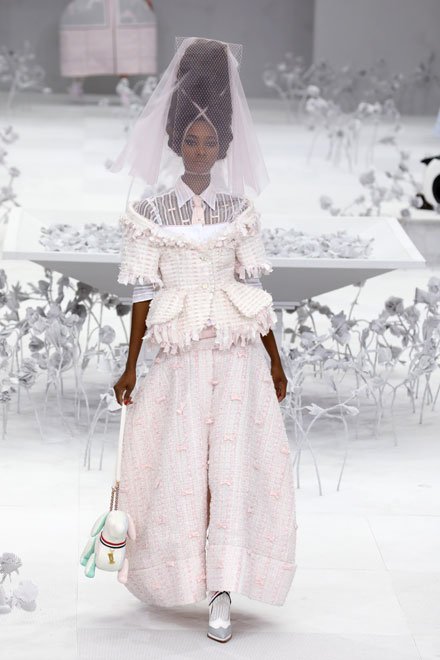 If the women Thom Browne dreams about dressing could be somehow defined, we would have no hesitation in saying that, among the many virtues that they must have, one of them is a passion for risk. Thom Browne is clearly looking for daring, determined women who are not afraid to opt for innovation, even knowing that they will find opposing views on their way. These women may even be told that they must be out of their minds.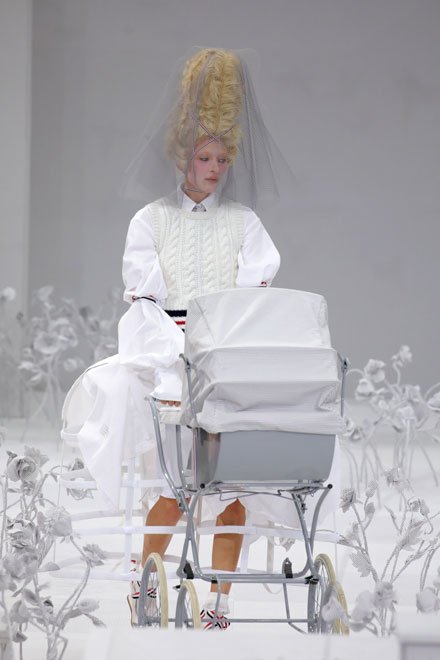 Thus, the American designer seeks women who want to bring into their universe all those elements distrusted by the vast majority of mortals. Thom Browne turns eccentricity into the undisputed protagonist of this collection, called to become part of our lives during the spring and summer of the year 2020. His brazen, bold collection incorporates outfits with petticoats, the sort of stiff inner frame used during the 17th and 18th centuries to give volume to the ladies of the court's skirts. It hides underneath as a wink to that old-fashioned feminine sensuality. Constant references to the 21st-century masculine universe will walk hand in hand, such as flat or heeled shoes, the latter with details of the classic Bostonian model.
Thom Browne aims to demonstrate how traditionally tailor-made items can result in incredible garments. With them he will fill the wardrobe of women seeking to show the world their femininity, sophistication, and sensuality. Despite their clear eccentricity, these don't look like vulgar pieces, but rather provide that touch of madness so necessary in a world that flees from crossovers without realizing that these are the true protagonists of the greatest stories.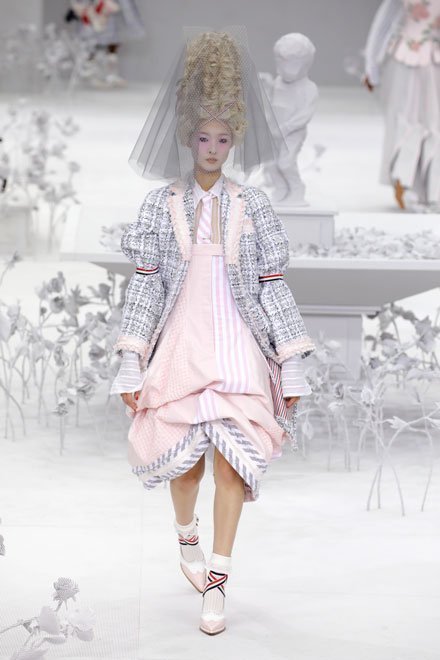 In the midst of such modernity, classic jackets of the fifties, straight bodies with no revealing necks, classic cuts with a makeover… all of them provide a certain sense of madness and wildness, exemplified in elements such as bodices, which, half on, half off, seem to bring that touch of forwardness that drives everyone crazy.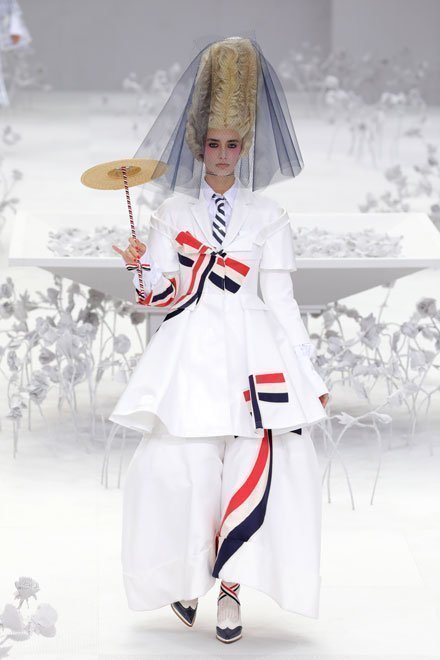 Light shades, non-flashy pastel colours… Are they looking to go unnoticed in order to leave the leading role to such boldly cut patterns? A fully renewed commitment to classic combinations is being introduced. Although it seemed to be buried in forgotten pages of history, it turns out to be more topical than ever in the 21st century. Is it true then that any time in the past was better?