Amazing underwater hotels.
Bored of sea facing hotels? We suggest you stay inside deep sea waters. It might be crazy but it's not unreal. Feel the adventure of living among colourful fishes and cherish oceanic worlds. Take a sneak peek of these amazing hotels in the world which can live up to your wildest wet dreams.
Swim with dolphins at Dolphin Bay, enjoy aquarium dives, boat and helicopter rides. Hydropolis opening is postponed with a $550 million dollars price tag.
Poseidon. Katafinga Island, Fiji.
Extravagant resort located 40ft deep, features 22 guest rooms and underwater suites, restaurant, bar, library, conference room, spa, gym and even a wedding chapel. Accessible exclusively via private submarine.
Formerly a Research Laboratory it's the kitschiest attraction. The only way to access the 600sqft, two-bedroom guesthouse is by scuba diving 30ft deep.
Utter Inn. Västerås, Sweden.
Designed by artist Mikael Genberg, it's really an art project. Guests are dropped off at a typically Swedish mini house on water's surface. Literally a reverse fishbowl, 80sqft, it's a single-room 10ft. deep.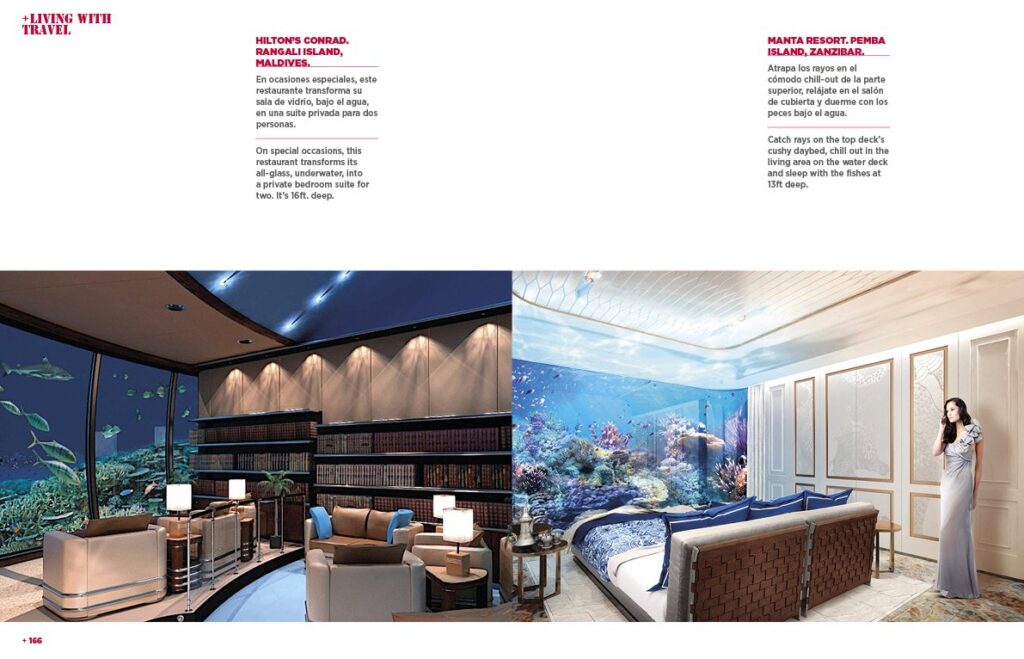 On special occasions, this restaurant transforms its all-glass, underwater, into a private bedroom suite for two. It's 16ft. deep.
Manta Resort. Pemba Island, Zanzibar.
Catch rays on the top deck's cushy daybed, chill out in the living area on the water deck and sleep with the fishes at 13ft deep.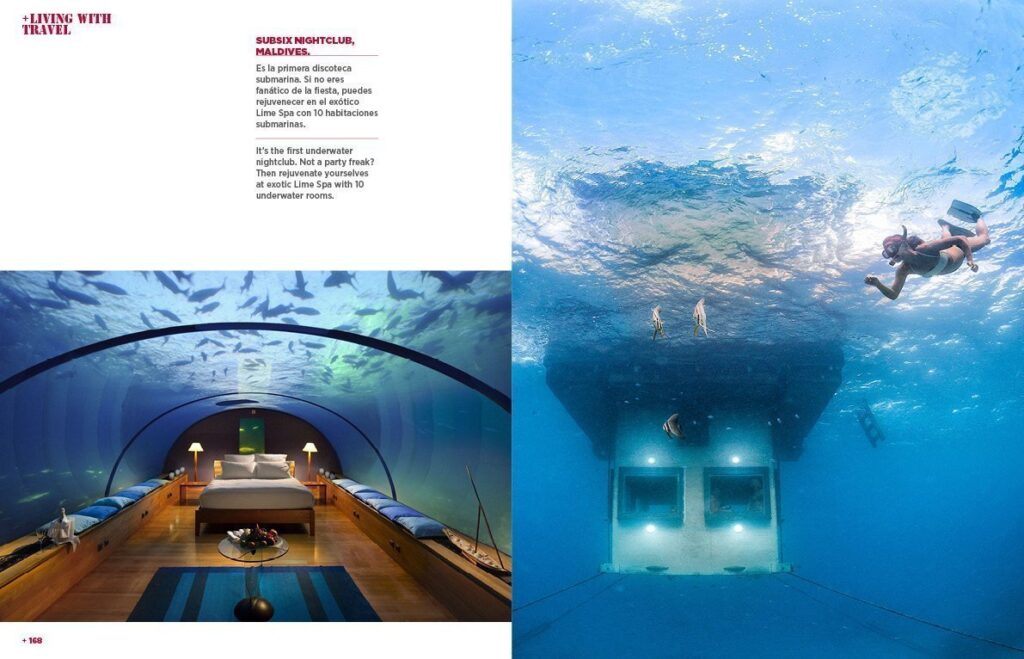 It's the first underwater nightclub. Not a party freak? Then rejuvenate yourselves at exotic Lime Spa with 10 underwater rooms.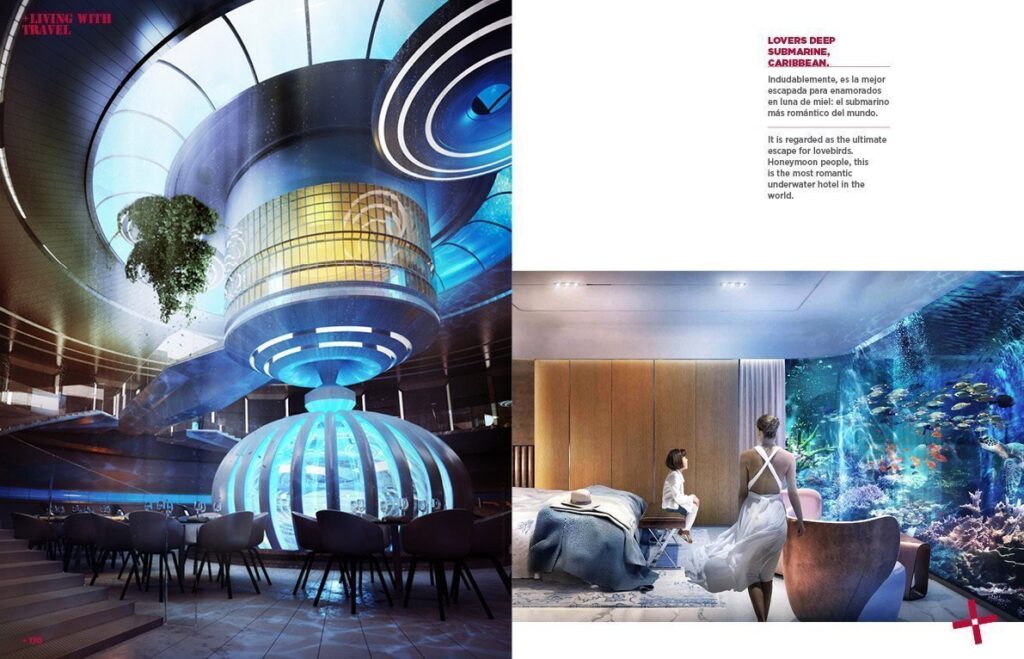 It is regarded as the ultimate escape for lovebirds. Honeymoon people, this is the most romantic underwater hotel in the world.