First time visitor's guide to Bangkok
Ladyboys and tuk tuks are only part of the adventure.
Bangkok is an exotic, sprawling, urban oasis. Hectic, noisy and filled with aromas of street food stalls and joss sticks, the bustling city is like nowhere else. With intricate art and architecture wherever you look- where else can you feed hunks of bread to catfish from the side of a canal boat in the middle of a city?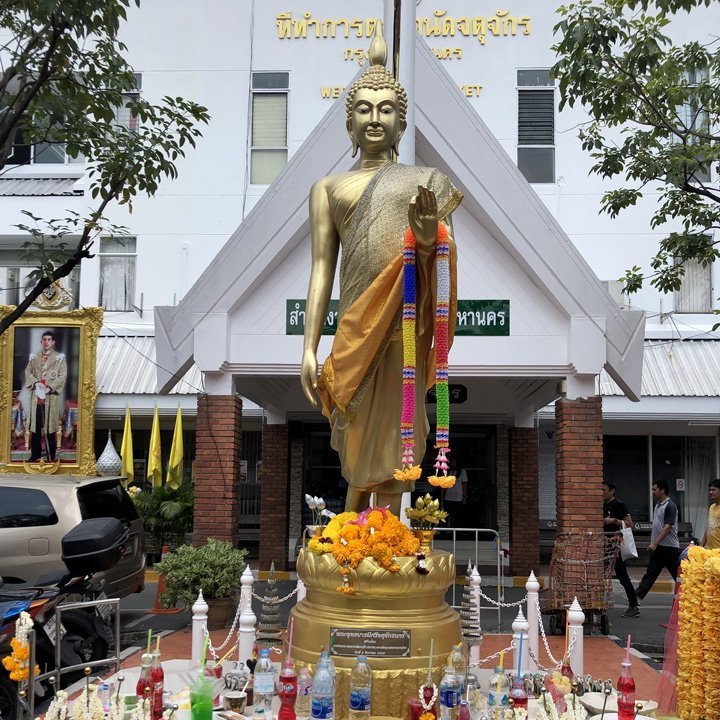 Recognisable for its countless, ornate shrines which are noticeable everywhere, these shrines are sometimes extravagant, but often insignificant, notable only by the intricate garlands of flowers that adorn them. Where each style, colour and type of flower bears significance and they are are placed by believers for good luck and protection or others are purely gifts.
Also expect temples, tuk tuks and locals wearing face masks, in this city which never sleeps. Main roads are clogged with traffic in the commercial district, and luxury limos cruise alongside over-ful buses, bicycles and mopeds galore. But the windy roads which separate the city from the Chao Phraya River are a stark contrast – with children, dogs, cats and families hanging out in the alleyways which line the canals.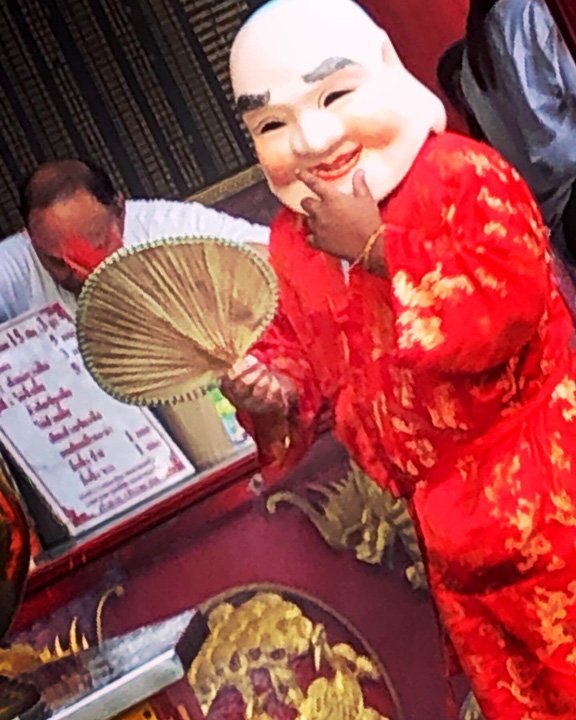 The Rattanakosin royal district, is home to opulent Grand Palace and is a must see destination and is home to the world renowned Wat Pho Temple with its enormous reclining Buddha. Temple aficionados should also head to the opposite shore to see the Wat Arun Temple with its steep steps and Khmer-style spire.
This district is bustling with tourists, but many don't know about the intimate Aurum the River Place– a boutique hotel and restaurant, that has royal connections, and is tucked away in the Old Town. The terrace offers a perfect place to enjoy the sun set and watch the bustling Chao Phraya river life.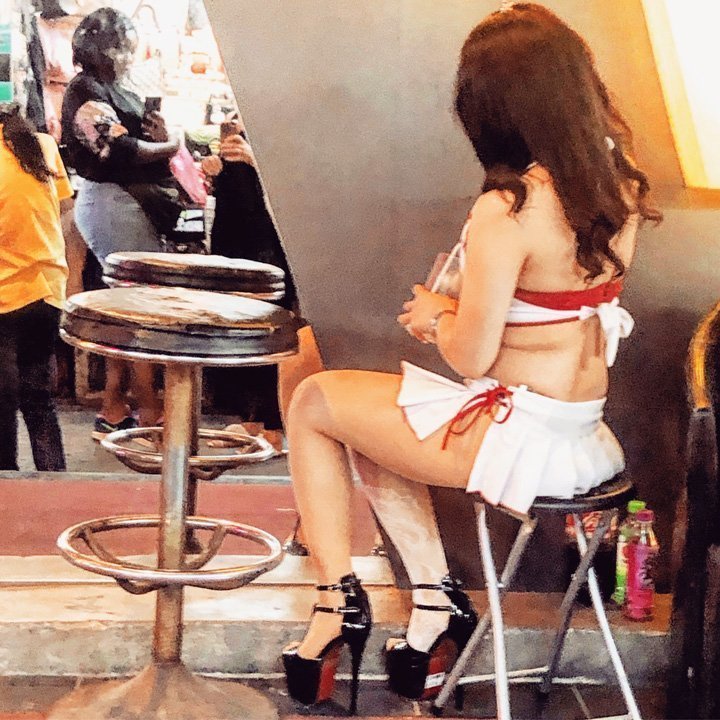 The city is actually made up of 50 districts with wildly different characteristics; From modern skyscrapers and swanky hotels to shopping and food, visitors will notice a stark contrast to the traditional Thai lifestyle, which still exists in ChinaTown, the flower market and street stalls selling insect grubs.
The best way to see Venice of the East is to take a tour with a local. The Spice Tours offer an eco-friendly way of seeing the city, and the local guide will take a small group of cyclists to places you would never have seen! Well worth wearing a helmet and biting the bullet to glide through backstreet Bangkok, stopping for photos and insider information at landmarks for a truly off the beaten track experience.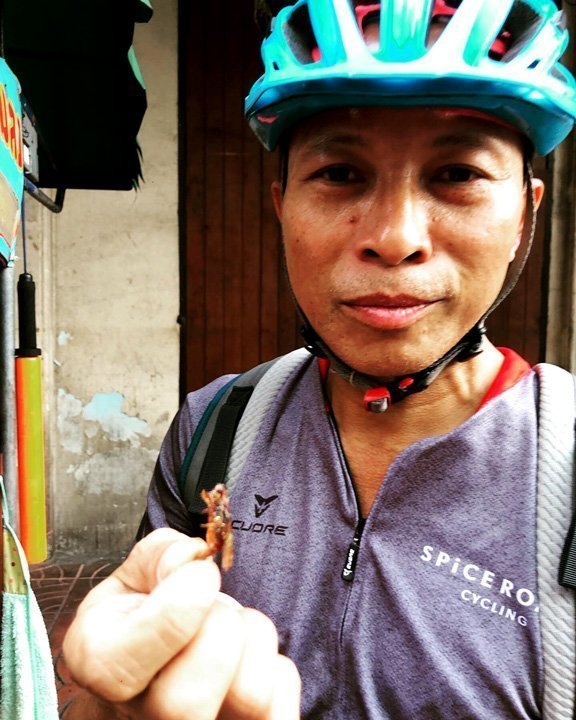 The Spice Tour takes in both sides of the river, the famous flower market and many backstreets that a tourist would never find on their own. It culminates with a trip on a canal boat, where you see a diverse range of shanty river houses along with some very swanky properties as you cruise by. You can even feed the fish from the side of the boat.
Bangkok's Chinatown is an assault to the senses and should not be missed for an authentic taste of Thailand. The cultures blend seamlessly, and Chinese and Thai locals flock to the area after sunset to enjoy street food and the colourful characters who make Bangkok what it is.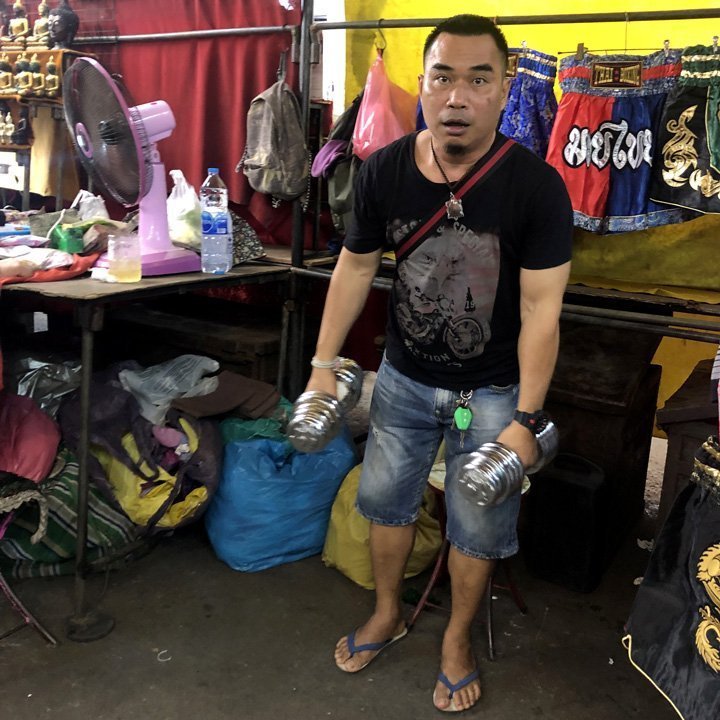 Equally popular in the day time, the one kilometre strip adjacent to Charoenkrung Road attracts savvy shoppers to its jumble of narrow lanes with chaotic stalls and shops peddling gold, silk sarongs, Chinese artefacts, nik naks, homewares and an abundance of dried food.
The Sampeng Lane Market should not missed for an authentic experience. The vibe is friendly, but hectic as you are propelled onto a conveyor belt of steady flowing pedestrian traffic, nudging its way through fresh produce, colourful fabrics, mopeds, raised voices and unusual smells. You will even find street vendors selling dried grubs which are a local speciality! Go there during festival time or Chinese New Year, and expect non stop action all day and night.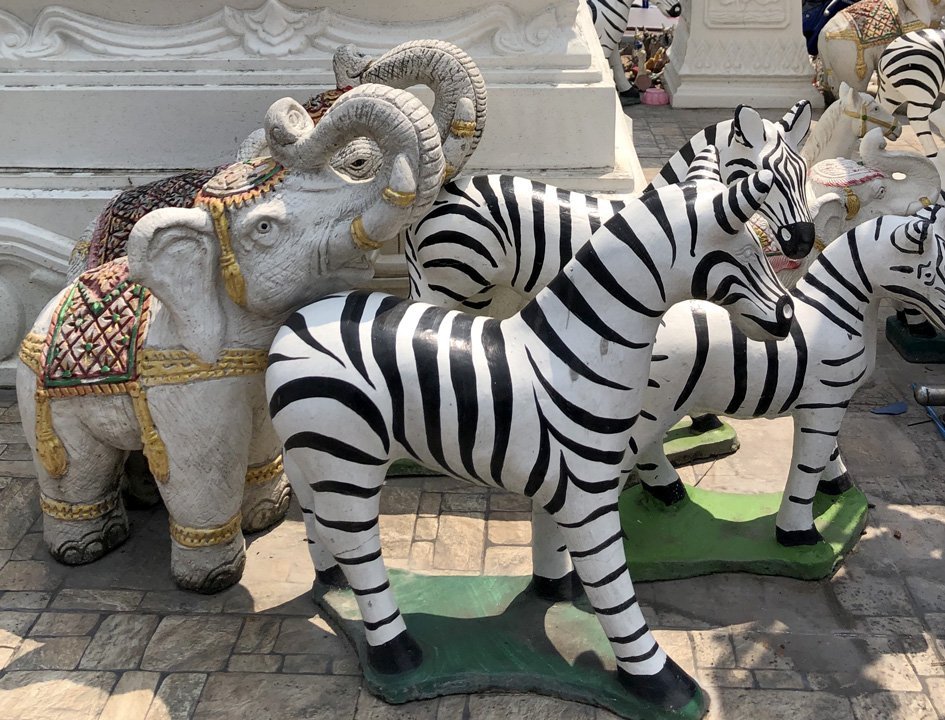 As most visitors are aware, Bangkok is famous for shopping, and a visit to one of the many night markets is a must for your knock-off, hooky items. Patpong Night Market is an essential part of the city- situated in the notorious nightlife district, and an easy way for first time visitors to get acquainted with haggling.
Popular with tourists looking for fake items, the rows of stalls sell a dazzling array of designer copies. You can pick up a Chanel purse, Gucci T shirt, Dior sunglasses and Louis Vuitton handbag for under £30! How long they last is negligible, and if you shop after a quick pit stop in the surrounding go-go bars, your attention to detail might be slightly off kilter, and even though you still might pay more than things are actually worth, the thrill is worth it!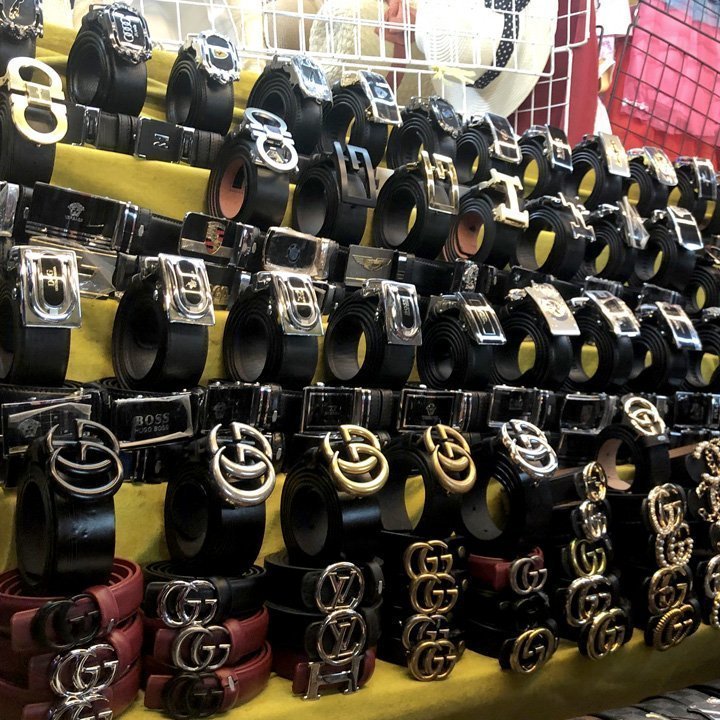 For the more confident shoppers, the mammoth Chatuchak Weekend Market is a must. Famous for being the largest market in Asia, it covers 140000 square metres and selling just about anything you can imagine, the market is open Saturday and Sunday 9am to 6pm, You will never see all the stalls but with everything from locally designer dresses and t shirts to antiques and crockery to jewellery, personalised passports and other tourist tat, it is best just to get lost in the maze and follow your nose. Most stalls do not take cards, so be sure to stop at an ATM (also a useful landmark), and shop till you drop!
JJ Green Night Market might be the coolest place to shop in Bangkok; With permanent stores and bars, it offers a much more chilled-out, bohemian vibe, and the shopping follows suit. Part vintage flea market, where sellers lay-out their merchandise on makeshift stalls or just spread it over the floor in the large car park at the back, the laid-back car boot style shopping is a great place to pick up something unique. Popular with locals and tourists, it is buzzing from Thursday to Sunday evenings, and encourages haggling and recycling, so win win.
Having visited Bangkok on several occasions- each one has been a different experience and slightly less intimidating, the hustle bustle, pollution, street vendors and sky train add up to make this city unique, vibrant and highly addictive.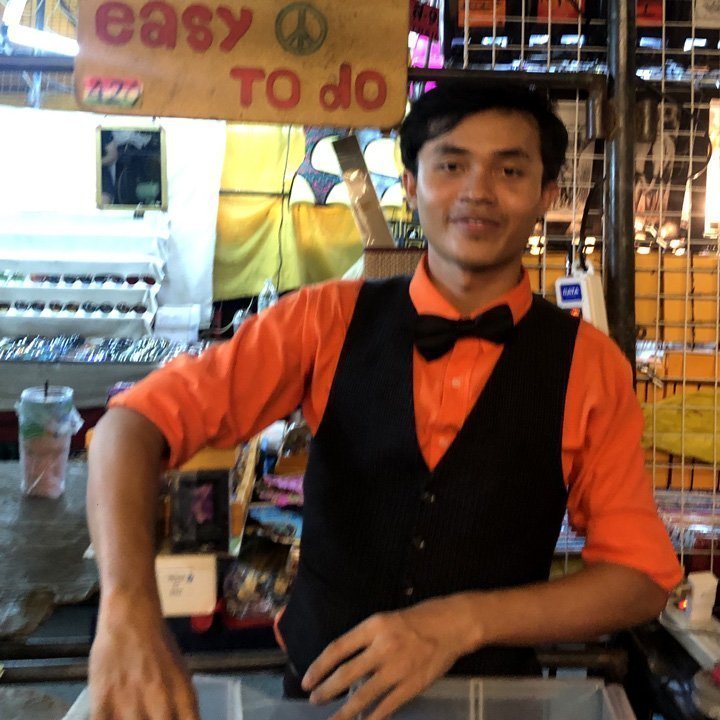 Always moving and never the same, the locals rush about like ants getting to work-often three or four abreast on a motorbike or crammed into tuk tuk buses; Orange clad monks roam freely whilst tourists congregate around temples. There is no place like it.
From shopping to street stalls to late night bars and ladyboys, Bangkok lives up to its hype. But you can also enjoy the peace and tranquility of temple gardens, enjoy a relaxing (or rejeuvenating) Thai massage, and by the end of any visit, will be used to the abundance of fresh Thai spices!
Sara was a guest of five star Sukhothai hotel which is centrally located and close to the Saladaeng BTS Skytrain, which is a great way to get around the city.