Burning Man: a festival in the desert
Burning Man is a great festival that celebrates the most groundbreaking music, art and culture. It is an explosion of creativity in the middle of the Nevada desert.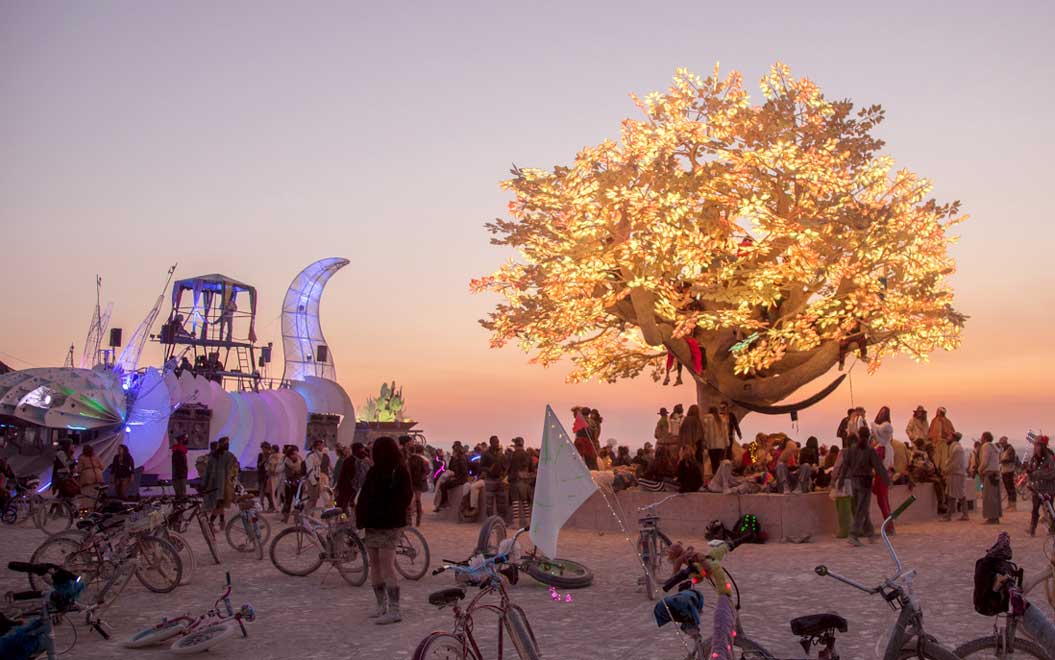 This unique and surreal cultural festival takes place every year in the Black Rock Desert of Nevada (USA). It attracts more than 75,000 people with a single goal: to worship creativity.
Gigantic large-scale facilities are constructed, celebrated and even burned in an absurd temporary city, artificially created in the desert, for only 9 days.
Every year, at the end of August, Burning Man attendees, known as "Burners", expect to return to Black Rock City. For 9 days, thousands of festival fans inhabit this newly built city in a vast arid desert. In the end, they leave everything back as it was; without a trace.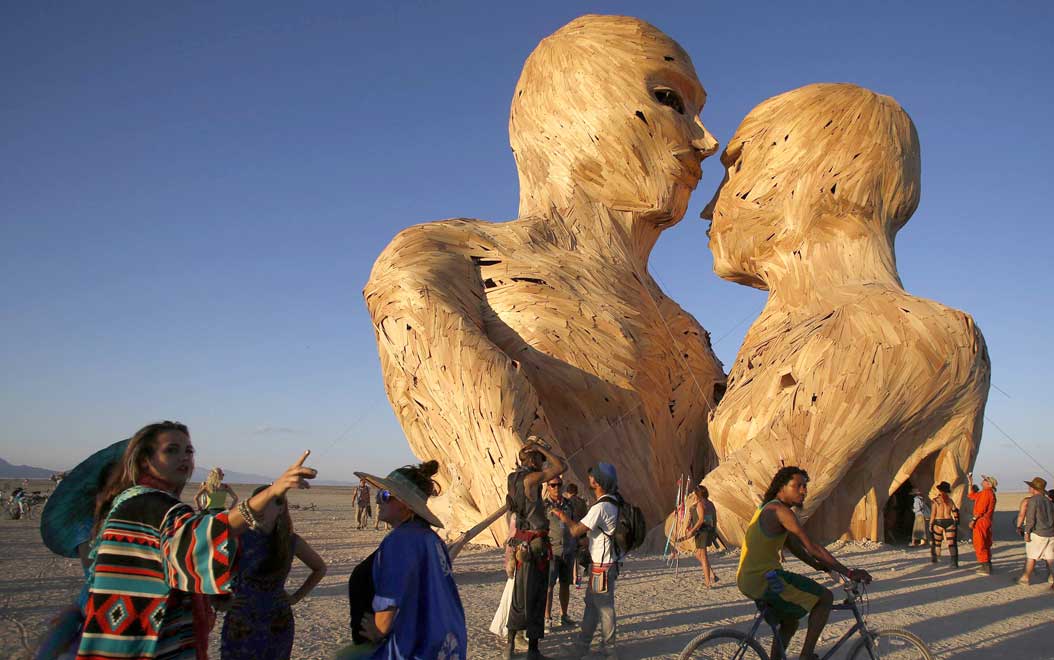 The festival area has a design in the form of a Roman amphitheater. In the center, there is a large circular terrain with art installations and around, campsites that extend for miles.
Apart from a huge statue of a man in the center of space, there is no art installation that reappears every year. This central sculpture burns annually on Saturday night just for the pleasure of enjoying watching it burn. The main activity of the experience is to admire and interact with these unique large-scale artistic works.
This year, a dust storm flooded the road to Burning Man. Undulating white dust clouds obscured the caravan of cars that meandered through the barren Nevada desert. Travelers parked in ditches and covered their faces with scarves until the storm passed.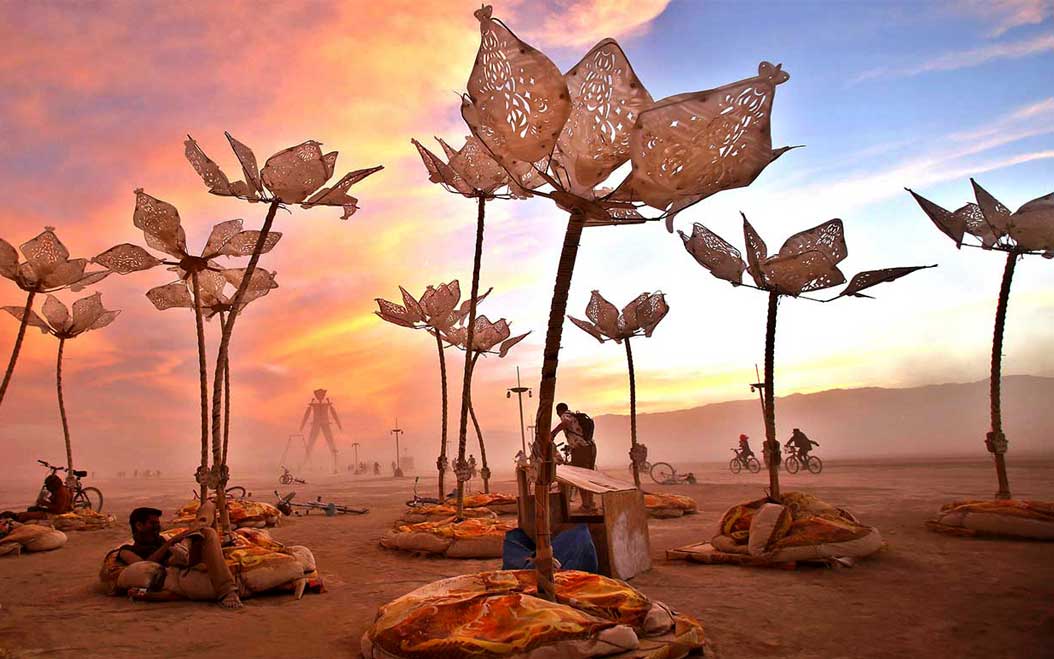 The trip is an August ritual for thousands of fans who travel from all parts of the world to Black Rock City for almost three decades. Many artists gather to build colossal art installations and dance naked in the scorching heat of summer. First came hippie artists in the 1990s. Two decades later, incredibly rich tech magnates arrived in their private planes. They were followed by models and celebrities.
Last year, politics leaked into the parade of pinwheels and hat cyclists when a group of President Donald Trump impersonators arrived and set up booths for voter education. The best nod to the mainstream of the counterculture jubilee is that the festival's sculptures have been exhibited at the Smithsonian Museum of American Art in Washington.
The origin of the event was in 1986 when its founder, Larry Harvey, gathered a group of friends on Baker Beach in San Francisco to burn an eight-foot-tall wooden man. Larry was commemorating the end of a romantic relationship.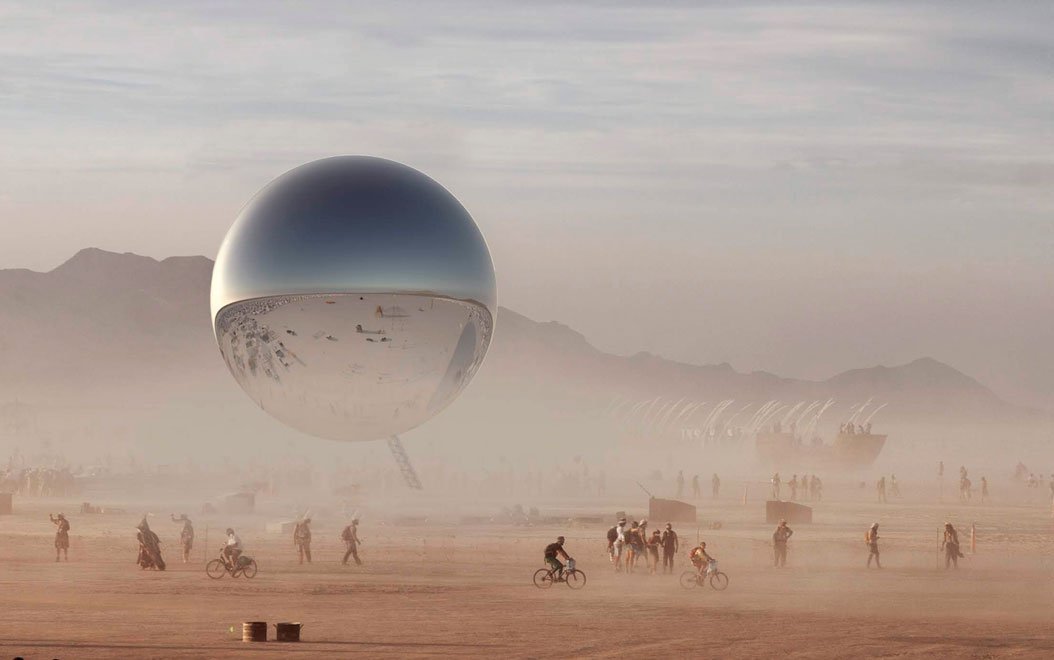 Every year, more friends, and even strangers, appeared to watch the burning of a new male sculpture. Finally, firefighters also came and demanded that Mr. Harvey and his group of cheerful followers leave the place.
Then they moved to Black Rock desert, north of the city of Reno, in 1990. The New York Times magazine wrote about the meeting and thus the macro festival emerged in 1994, a relatively discreet three- day weekend event.
1,600 people came to admire the fire. The sculpture of the man was 40 feet tall and was made of wood and neon lights. The new festival was described as a spiritual-mystical experience and as an excuse to have fun in the desert.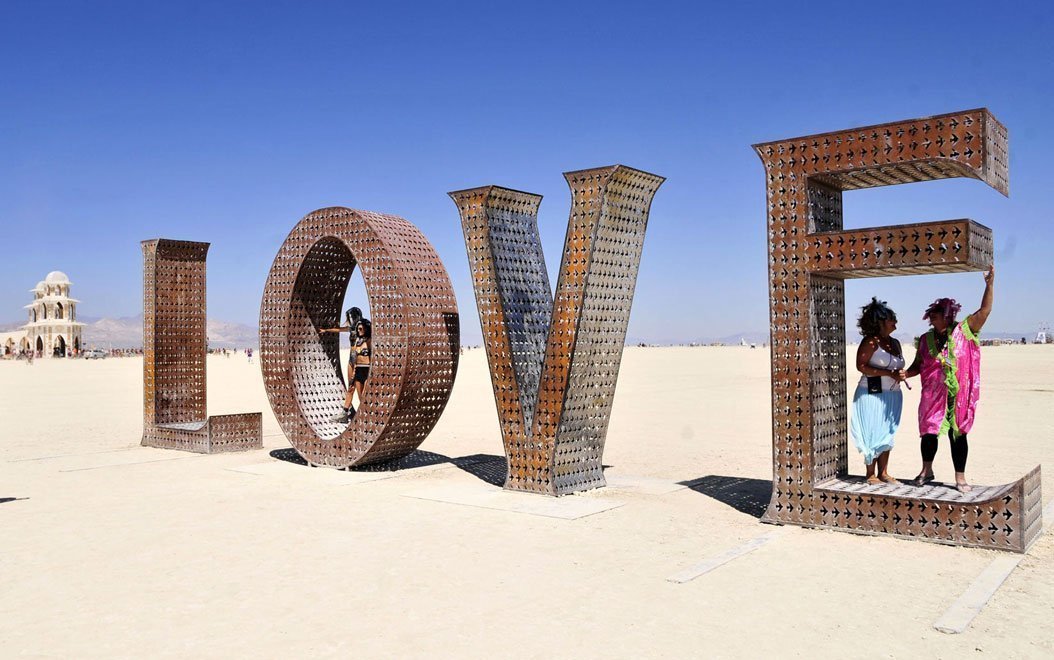 The festivities had a sensation of hippie techno carnival that later became a kind of fraternity party seasoned with exhibitionism, drugs and body paint.
In essence, Burning Man embraced anti-consumerism and a motto that embraced radical self-expression. According to Harvey himself:
"If all your self-esteem translates in how much you consume, what is your tastes and other quantifiable measures, the desire simply to possess things exceeds our ability to make human connections with the people around us."
A new documentary, "In Search of Happiness in Burning Man," explores the disparity, interviewing many attendees about their range of experiences, some positive and some negative.
In the early 2000s, more than 25,000 people made pilgrimages to Black Rock, many from San Francisco and Europe.
In 2000, Rick Marin, a New York Times journalist, went with a group of friends from Silicon Valley and described a fascinating and ridiculous scene. "In addition to nudity, Burning Man's appeal is aesthetic," he wrote. Outsiders try to capitalize on the carefree attitude of the festival. In 2002, the organizers sued "Voyeur Video", which recorded naked participants for five years and sold the tapes on a pornographic website. We may be surprised that in this era of #MeToo, Burning Man, who takes pride in his free spirit for sex, emphasizes the importance of consensual sex.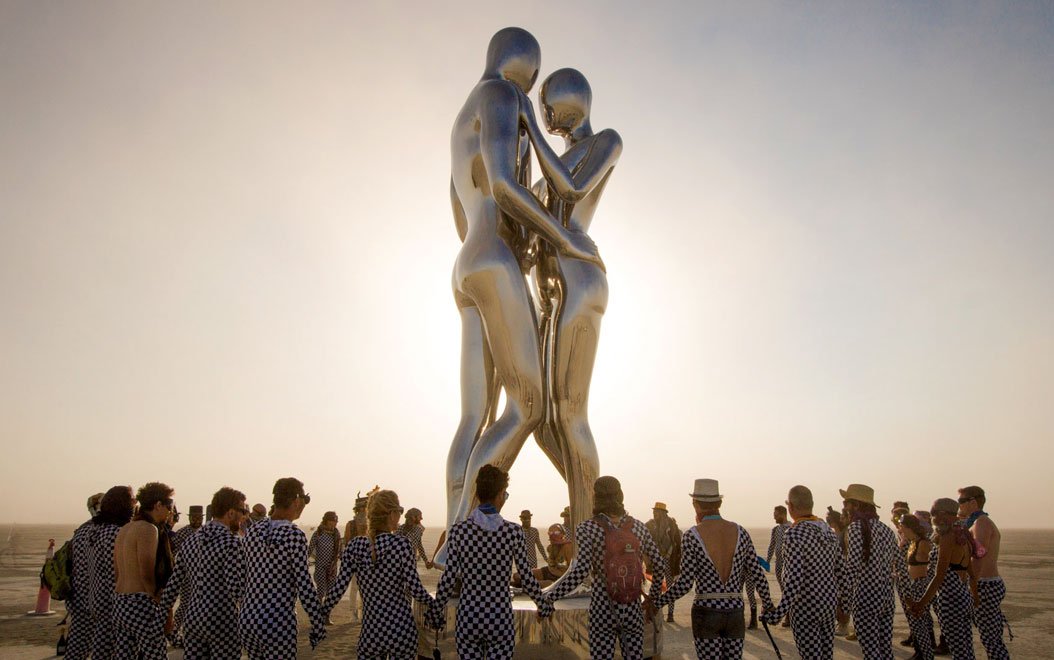 Since 2012, they have outlined the procedures for treating sexual assault in a series of publications on their official blog. It also addresses sexual consent in their survival guide.
Brian Doherty, author of "This Is Burning Man: The Rise of a New American Underground," began attending the festival in 1995. He said that the experience for the "Burners" (assistants) who embrace the 10 principles of community participation have not changed much in the last 20 years. "They have really created an American ritual."
What has changed is that the festival has become massive. In 2011, tickets sold out for the first time, reaching exorbitant resale prices. Then the billionaires appeared.
Burning Man is based on a generous economy, with nothing bought or sold, except coffee and ice. But the new crop of millioners and billionaires assistants began to openly expose their financial strength. They hired servants to set up air- conditioned camps and take out the trash. They brought chefs to cook exquisite banquets prepared in kitchens disguised as recreational vehicles. Then came the models and celebrities. Last year, Paris Hilton acted as D.J.
The most veteran "Burners," lament the apparent end of Burning Man. In 2016, their website published a fun email explaining all the ways and motives that have ruined the festival. No doubt, like everything else, it evolved. It is a microcosm of what is happening in society. Everyone is as comfortable as they can afford. Now it is almost like a great conference. There is an agenda and seminars scheduled. At first, it was an almost individual experience based on improvisation.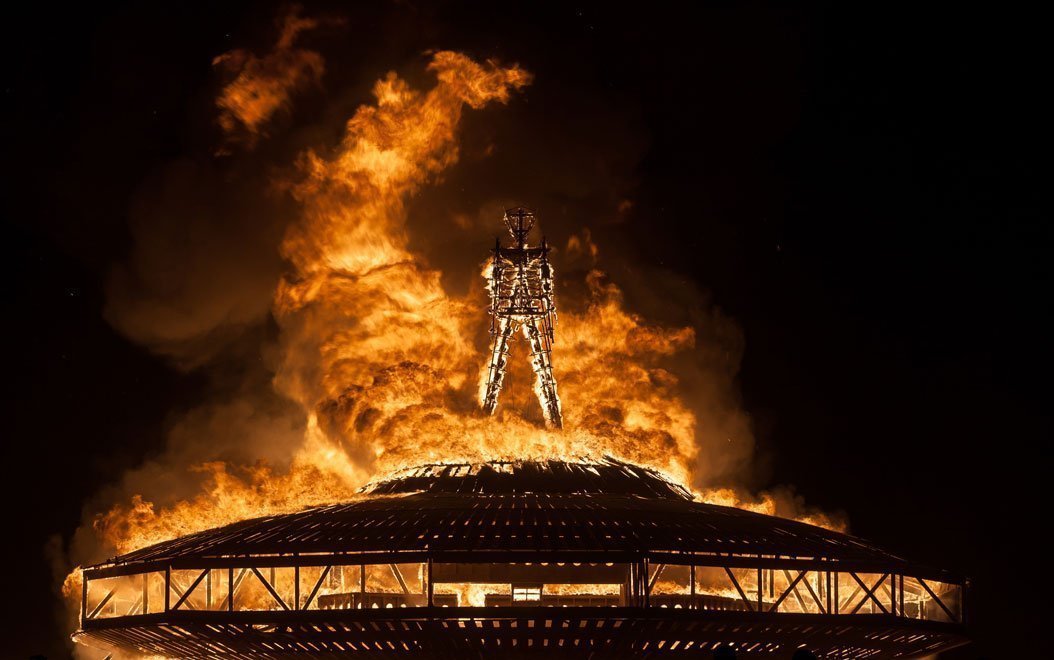 The founder, Larry Harvey died in 2019, which will result in a new change at the festival. The great news is that if one cannot go to the desert, it is already possible to admire some of the sculptures at the Smithsonian Museum in Washington. The first exhibition "No Spectators: The Art of Burning Man" also expanded beyond the museum, bringing works of art to the streets and in the future, it will surely reach the galleries.
Finally, there is always the last letter: explore browsing the wonderful ocean of internet where extraordinary photographs abound of the event (1990-2019). Most notable are his sculptures, full of magic, that make us move to Mad Max movies or to a childlike world like Alice in Wonderland. Imagination has no limits…