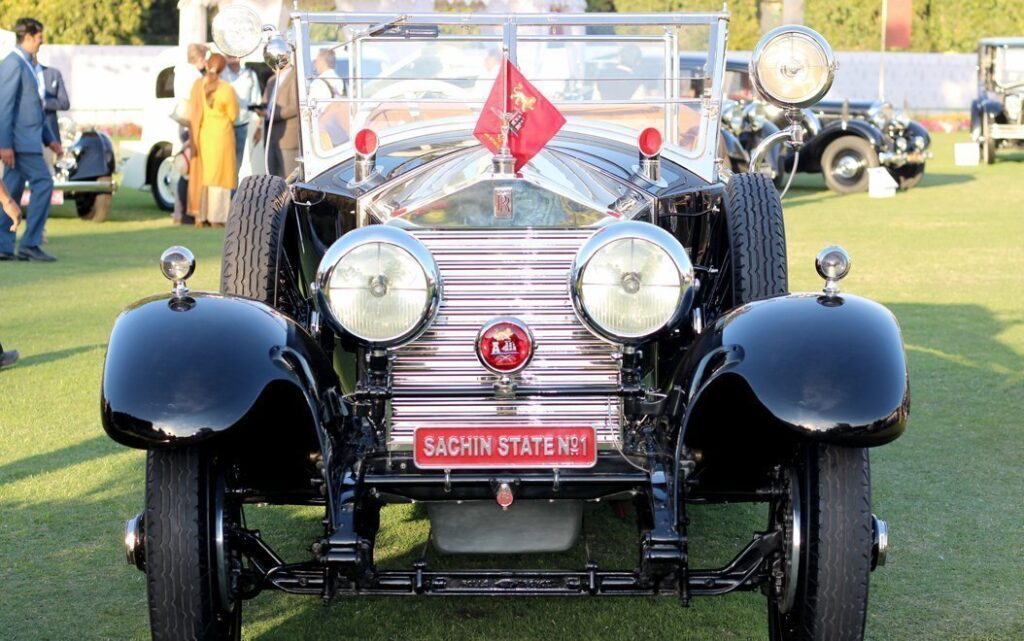 The 6th edition of Cartier Travel with Style is already a reality, to such an extend that the motto "Travel with Style" may be unnecessary and even too discreet, too modest. There is no doubt that Cartier is the best ambassador and representative of travel with style and luxury.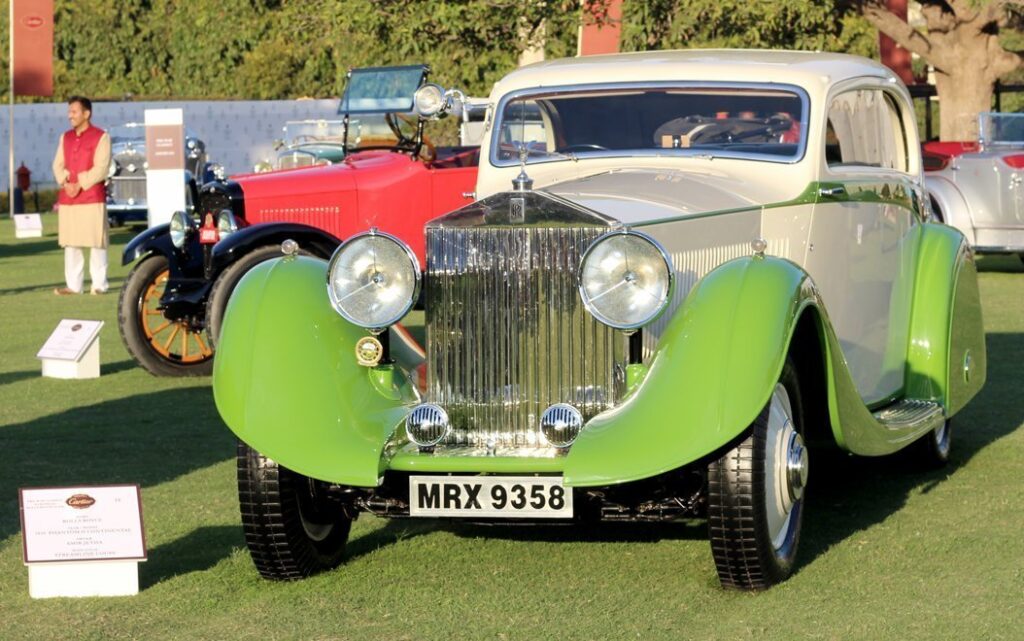 In this 6th edition, Jaipur has been the spot chosen for some participants whose classic cars and motorcycles were classified according to their characteristics.
Cartier Travel with Style Cars
With regards to the car classification, several groups were created:
vehicles manufactured prior to World War II, during development and until 1945;
post-conflict vehicules, in the period between 1946 and 1965;
Indian heritage, that is, assembled in India between 1947 and 1965;
preservation, between 1945 and 1965; 
 – private cars, between 1946 and 1969;
special class for those prior to World War II, during development and until 1945.
This year, for the first time, special mention for the Ford Thunderbird category.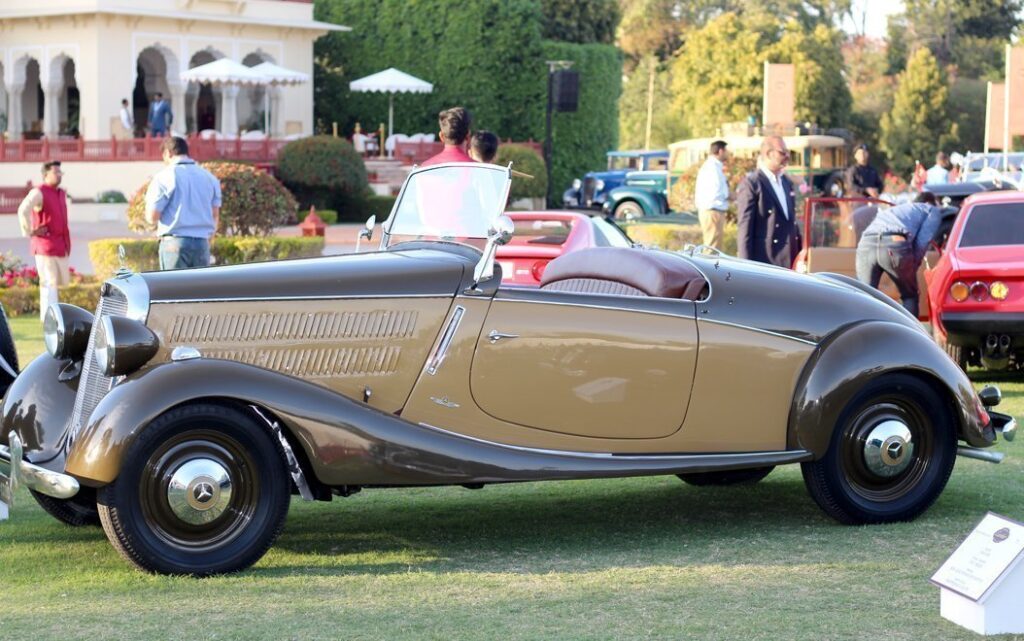 Cartier Travel with Style Motorcycles
In the case of motorcycles, the groups were established as follows:
veterans or vintage, up to and including 1930;
pre-war motorcycles, from 1931 to 1945 inclusive;
post-war motorcycles, from 1946 to 1969 inclusive.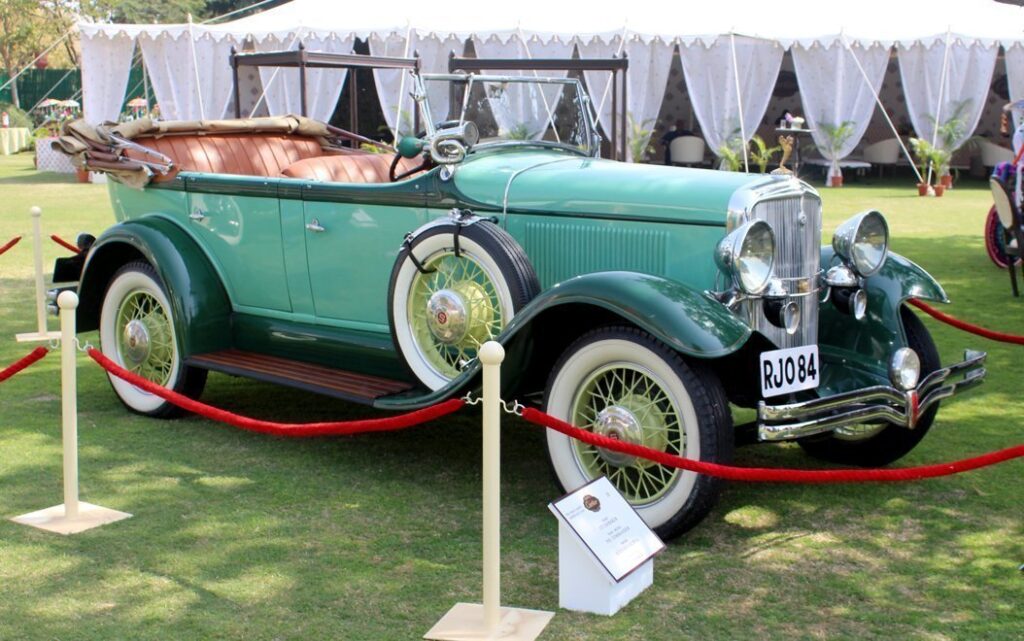 This event, transporting us to a time when the luxury of traveling in classic cars was quite a privilege, has had an ideal environment as an unparalleled setting, with grand connotations and romantic reminiscences. Jaipur, in India, has served as a backdrop, or as green asphalt, for this concentration.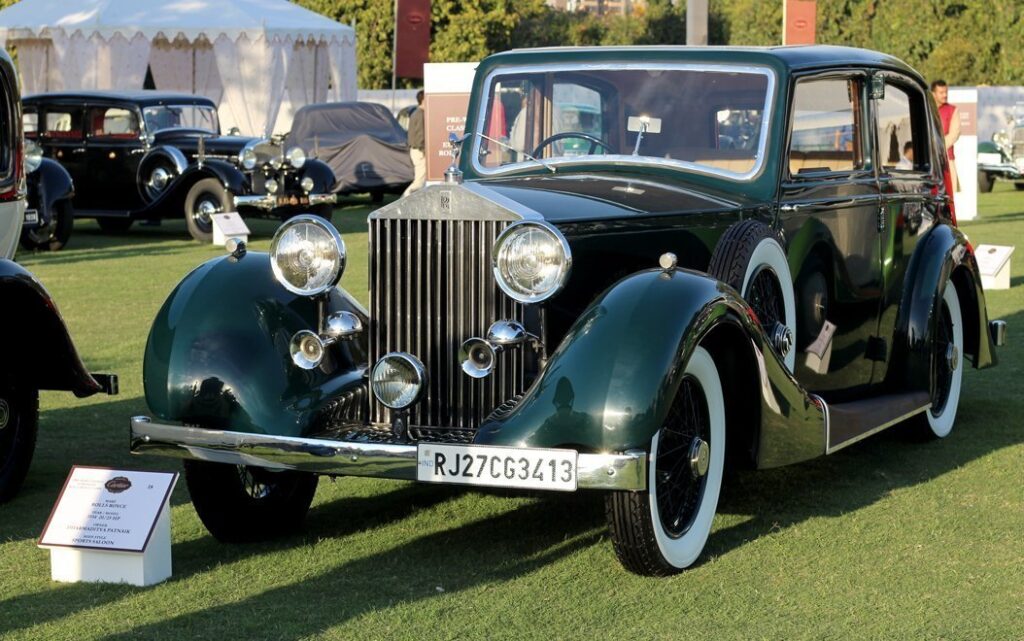 Cartier, one of the biggest brands in the universe of luxury, has been preparing this event since 2008. Thanks to this edition, the meeting of classic cars and the participation of a luxurious jewellery brand become a good pairing. Chopard, for example, had been doing it since 1989 during the Mille Miglia.
It has been in the Land of the Maharajas where this year glamour and luxury on wheels have even had hosts of kingly birth, as was the case with her graceful majesty Diya Kumari of Jaipur when introducing the Daimler-24EL from 1937.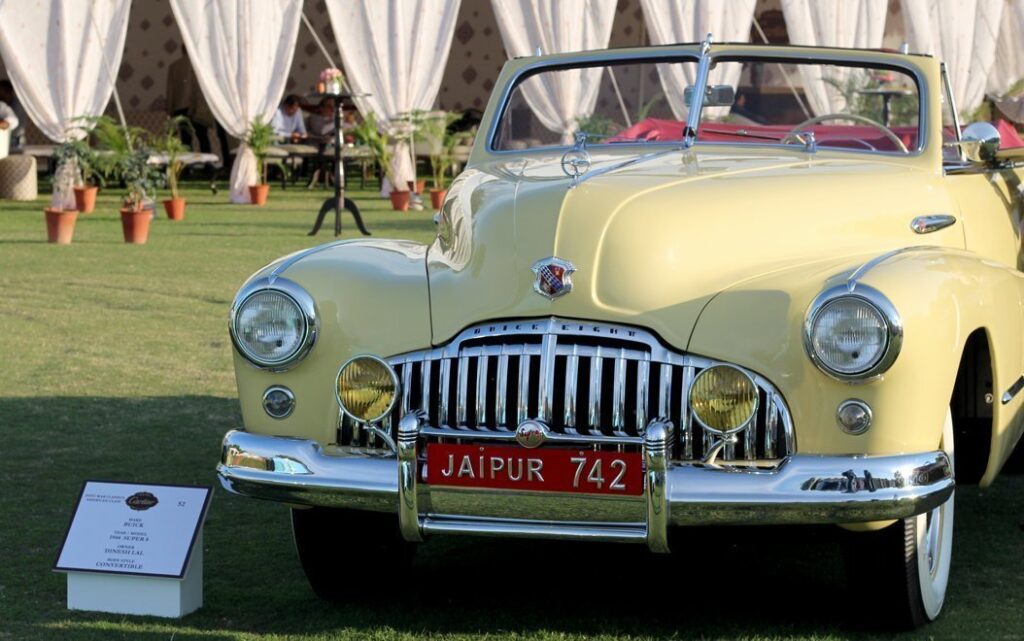 There were other special guests, among which we can mention His Highness the Maharaja Sawai Padmanabh Singh of Jaipur and the Maharaja Gaj Singh Ji of Jodhpur.
This once-in-a-lifetime collection had as judges the world's leading designers, who, along with the most successful industrialists and most experienced classic cars collectors, far exceeded initial expectations.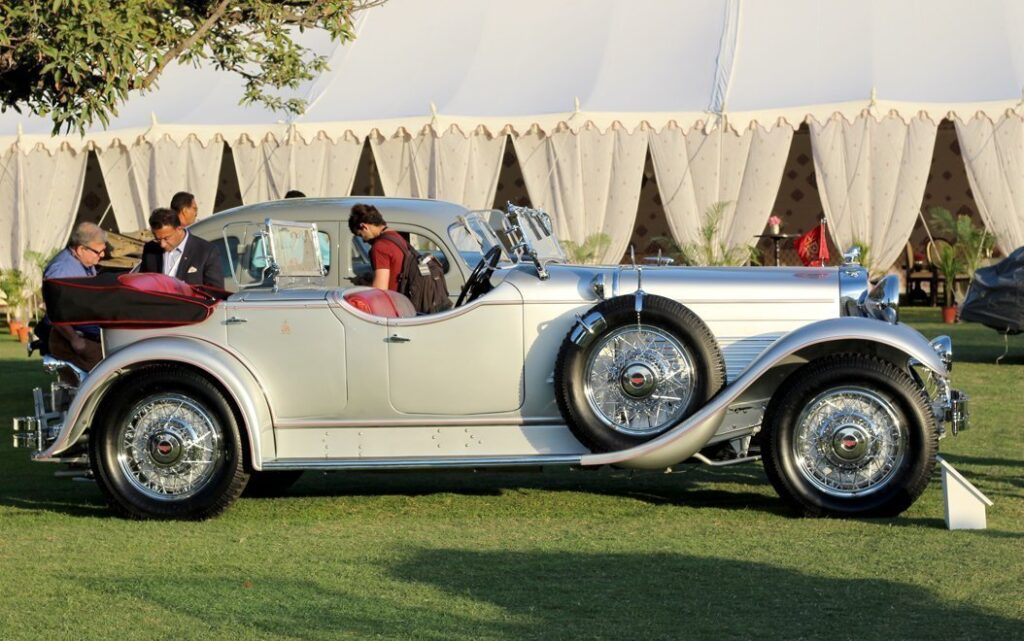 Christopher Massoni, CEO of Cartier in the Middle-East, Africa, and India, hosted this 6th edition of the contest, also sponsored by Mr Manvendra Singh Barwani, who already has to his credit the compilation and editing of, among others, the book The Automobiles Of The Maharajas (Sharada Dwivedi, Eminence Designs Pvt. Ltd., 2003).
Eighty six classic cars of the nine categories and twenty-six motorcycles from three different companies participated in this "Cartier Travel". Naturally, these motor "thoroughbreds" had to come from the royal stables of India and other private collectors.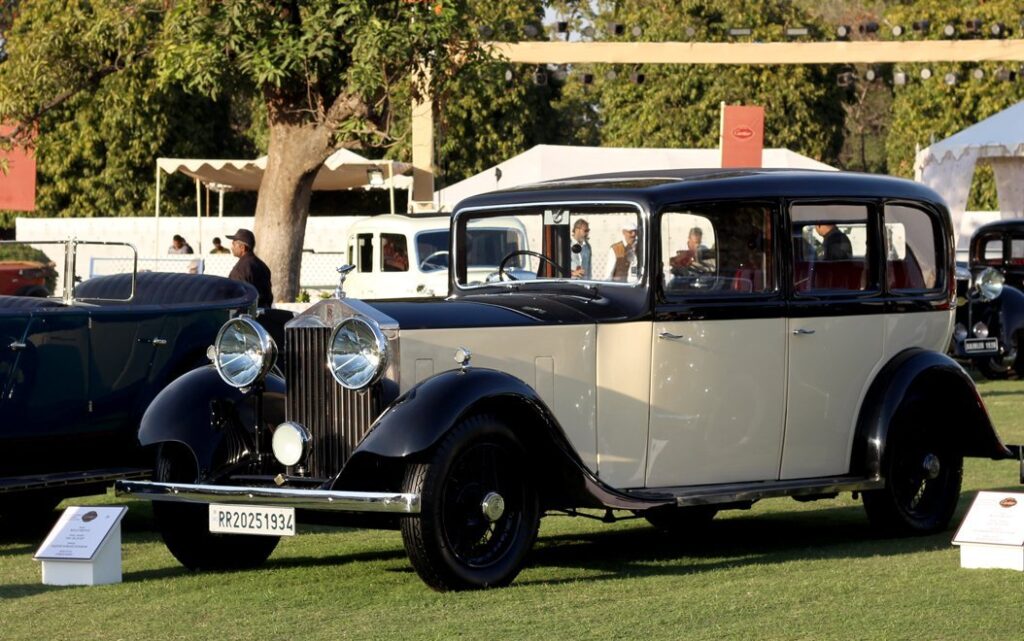 Here we can see how the last ten years have brought a great change since the international repute of India has been firmly established, taken to a state-of-the-art level never seen before.
The high level and potentiality of Indian clients, especially Maharajas, have brought world-renowned spectacles such as the Retromobile Show or the Pebble Beach Concours.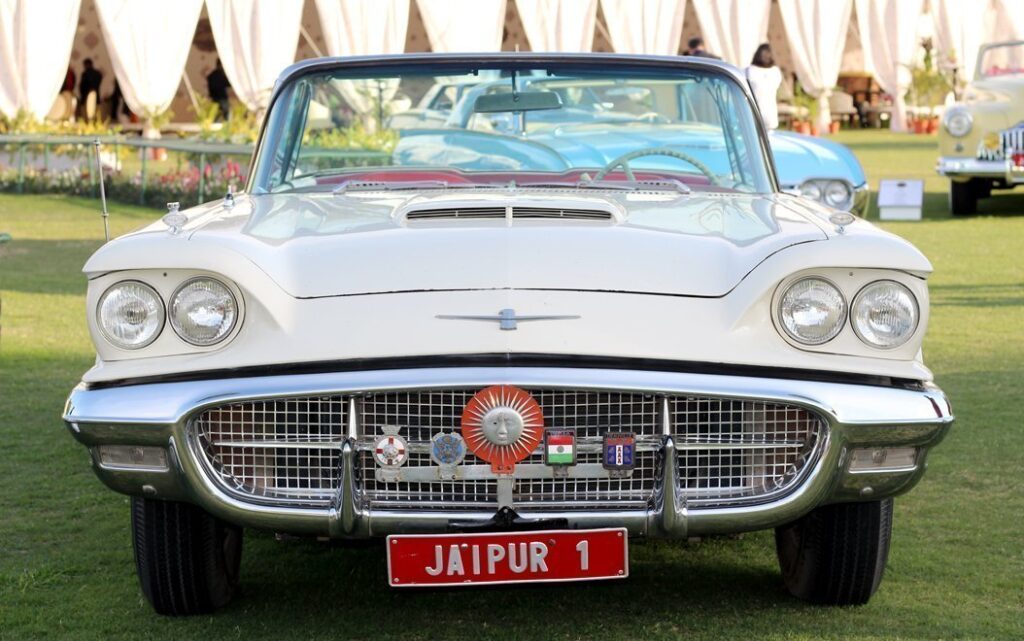 May the category of awards, such as the Rolls Royce Phantom 2 of 1935, owned by Mr. Amir Jetha, which won Best Car of the contest, serve as an example to confirm the level of the "horses" participating. An Indian Scout from 1940, owned by Mr. Sandeep Kapoor, was the winning motorcycle.
The Cartier Resurrection Cup was given to the Ansaldo-Type F vehicle of 1922, owned by Mr. Nittin Dossa. On the other hand, the aforementioned Special Prize, introduced and royally presented by Princess Diya Kumari of Jaipur, was given to the Daimler 24EL of 1937, owned by Mr. Ravi Pittie.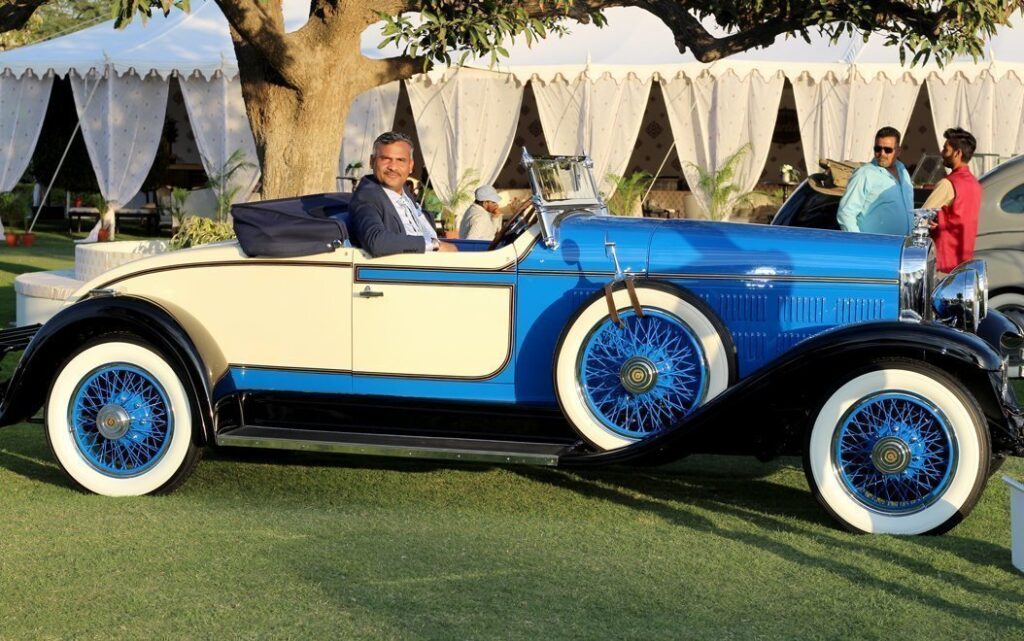 The 1960 Ford Thunderbird Convertible, currently owned by His Highness the Maharaja Sawai Padmanabh Singh, was exhibited in the Thunderbird class.
This edition also showed the three cars of Maharani Gayatri Devi: a 1968 Mercedes Saloon 280 S that is now owned by Sudhir Kasliwal, a 1947 Buick Super 8 Convertible, which also won the prize of best in its class, a classic American postwar car and currently in the hands of Mr. Dinesh Lal, and 1951 Cadillac Series 62 Convertible, whose current owner is Vikram Singh.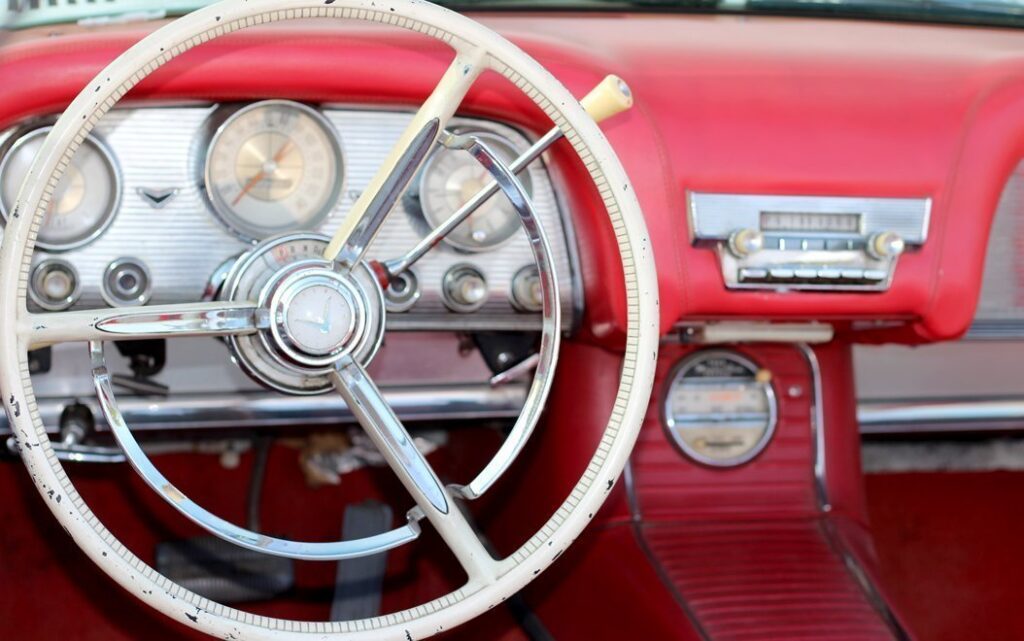 Among the judges of this edition the main one is worth mentioning: Simon Kidston, who also provided discretion and served as judge in the Pebble Beach contest. Sandra Button was the President of the Pebble Beach Elegance Contest.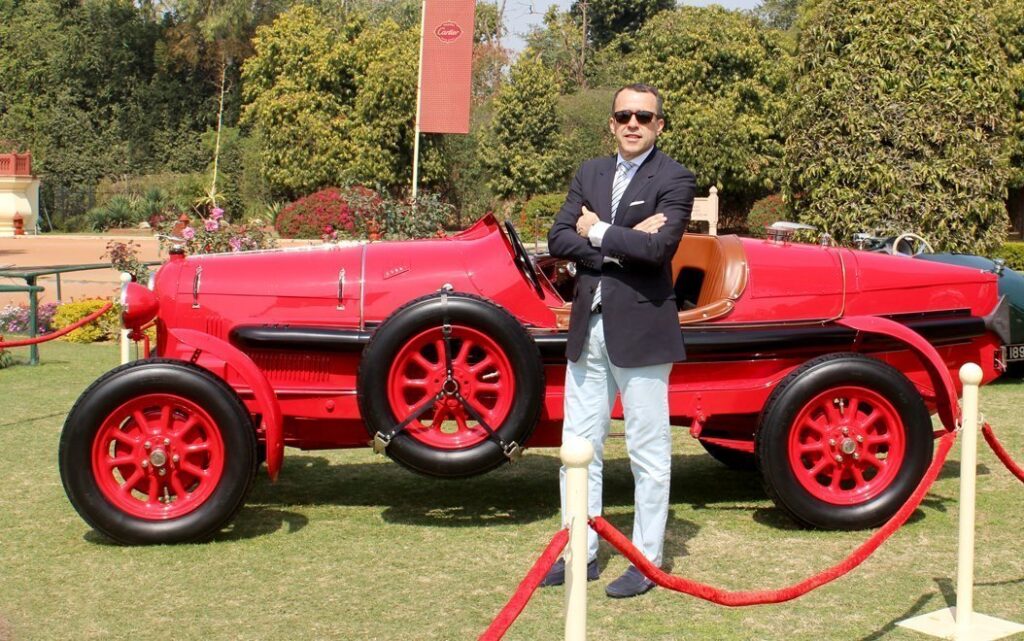 Some judges took possession of this distinguished post for the first time. Names like Charles Richmond, founder of the Goodwood Festival of Speed and Revival, Lorenzo Ramaciotti, Stefano Domenicali, president and CEO of Automobili Lamborghini, Giacomo Agostini, Nicholas Coleridge, Sir Michael Kadoorie, etc., provided even more prestige, luxury, and elegance to the event.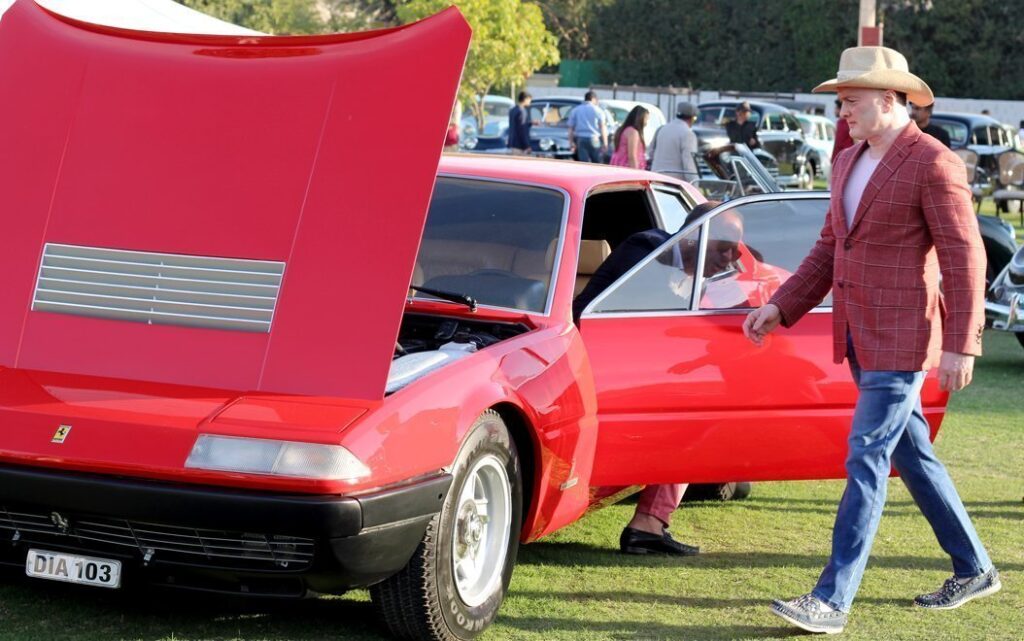 We hope to travel again with Cartier to bring us the aromas of spices from far-away countries, always with the luxury of travelling in a classic car and accompanied by such distinguished companions as those who honored us with their presence in Jaipur.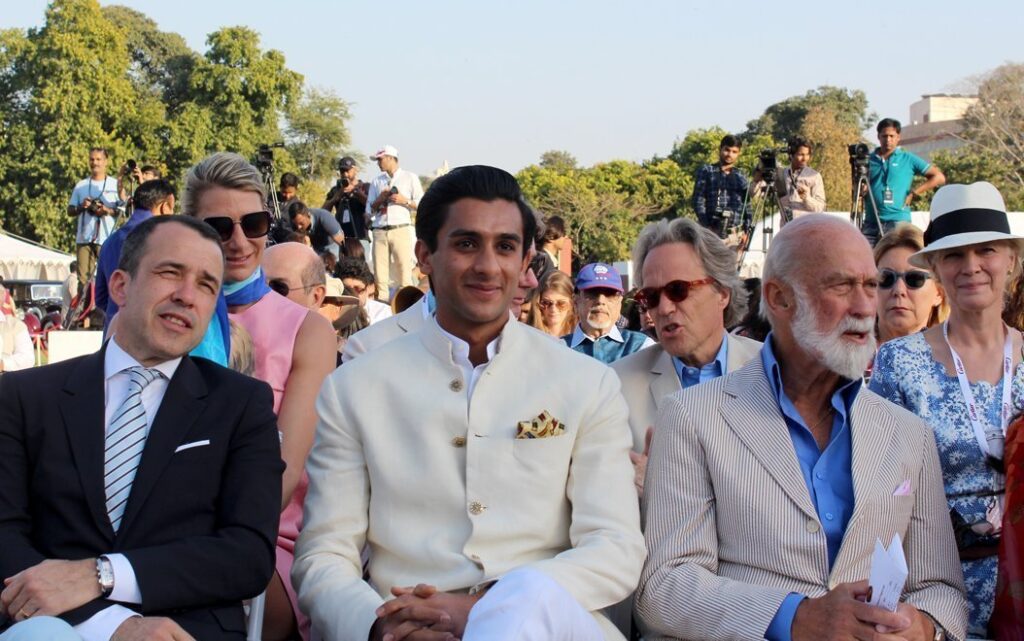 Travel with  Cartier… forever…