A weekend in Edinburgh
The Scottish capital is a magical city, steeped in fascinating history, intriguing residents and an inordinate amount of ghost tours! Buzzing in the summer during the Fringe Festival, it is filled with diverse experiences, comedy, culture and atmosphere; Whereas winter time brings a chill, which can be appreciated with hearty local food, Christmas markets, and roaring fires in the plentiful pubs- not forgetting new year's infamous Hogmanay.
The historical city is made up of medieval tenements that make up the Old Town, which can be contrasted with the elegant and graceful New Town. As a University city, it is a melting pot of ideas, oozes interesting shops and bars, which are complemented by Michelin-starred restaurants, a thriving café culture, live music, great shopping and a strong contemporary arts scene.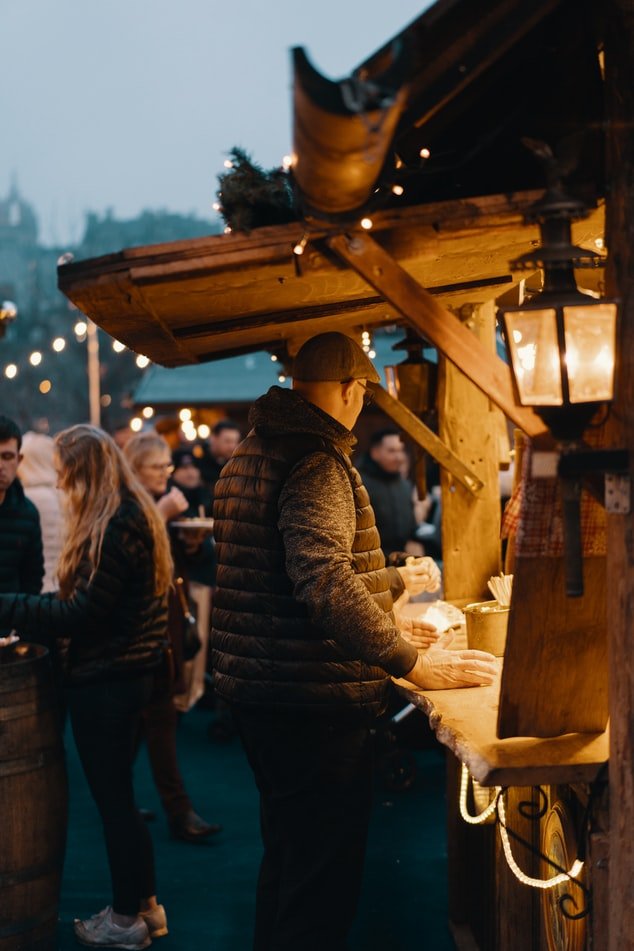 Things to do
Sophisticated, and liberal, the city has plenty of activities to keep you occupied on a weekend break. With a melting pot of art galleries, you can be sure to catch an exhibition or two, whether you are into contemporary or more classical art. The city centre is easy to navigate, and walk around, so you won't have any problems soaking up the visitor's must dos!
Originally a fruit and vegetable market, this quirky space showcases Scottish and international contemporary artists, and is free to visit.
Containing more than just art by Scots, inside, you'll find Old Masters, Impressionists and Post-Impressionists, along with temporary exhibitions, but you can't leave without visiting Scotland's favourite painting, 'The Reverend Robert Walker Skating on Duddingston Loch'.
VICTORIA TERRACE
Victoria Terrace is an Instagrammer's dream, with its independent shops selling everything from magic tricks to secondhand books, to the uber cool ethical fashion in Swish to the artisanal cheeses at I.J Mellis Cheesemonger.
With its historical, this charming street is famous for its painted shop fronts- however, legend states that Major Weir ('the Wizard of the West Bow') who was executed for witchcraft in 1670 used to reside there. It was thought that his house was completely demolished when Victoria Street was built, but it now seems that some parts may still exist, hidden in the Quaker Meeting House on the upper terrace …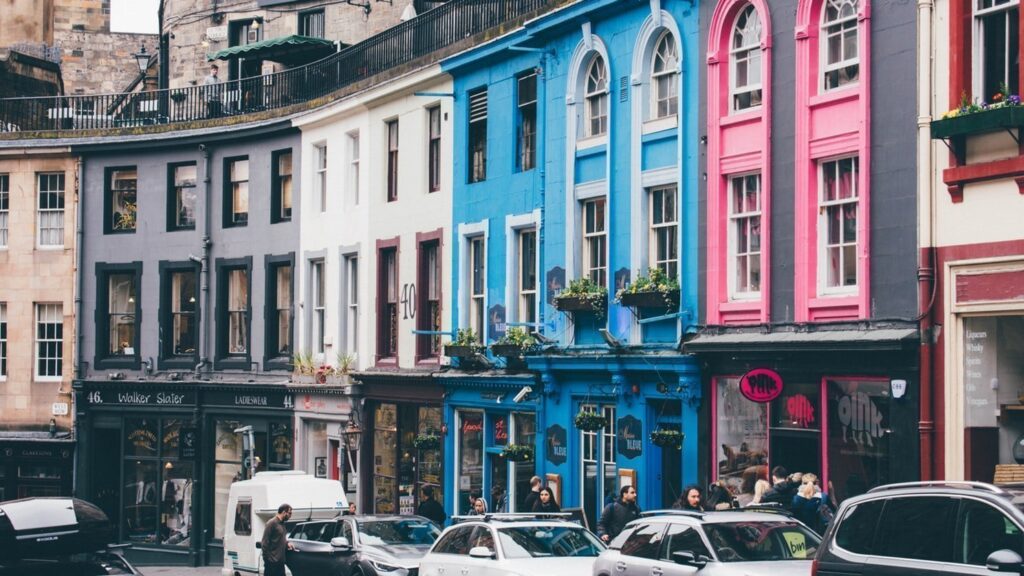 Another allegedly haunted landmark, the castle having a colourful and tragic history since the 13th century, Edinburgh Castle is a pinnacle for visitors to Scotland. Perched high above the city, it is worth the trek for the magnificent views of the city's most notable landmarks, including the Royal Mile, Princes Street, and Princes Street Gardens, and the interior of the castle has been preserved for visitors.
ROYAL MILE
One of Edinburgh's most famous streets, connecting Edinburgh Castle with the Palace of Holyroodhouse, walking distance is not officially a mile.
With six notable areas, start at Castlehill and Castle Esplanade, a large open space which was used to burn witches at the stake. Further down, a gothic style church, The Hub, represents the shift into Lawnmarket. Mostly filled with souvenir shops, this is a well preserved seventeenth-century slice of history.
High Street is the adjoining stage of the Mile. Famous for St Giles' Cathedral, the iconic Tron Kirk, shops and numerous pubs and restaurants, it is a busy part of Scottish life.
Canongate signifies the end of the Mile, and is a recent addition; As the quieter end of the street, it contains the World's End, one of the oldest pubs in Edinburgh.
Finish off with a visit to the Palace of Holyroodhouse, which is the Queen and Royal Family's official residence in Scotland. Visitors are welcomed when they are not in residence! And it has beautiful baroque architecture, tapestries and art.
Stockbridge is the place for pop ups and new gen designers. Perfect for a lunch and mosey, it has a great choice of independent shops, galleries, cafés, bars and restaurants. Head there on a Sunday morning for the street market, and enjoy Inverleith Park and the west gate of the Royal Botanic Gardens which are close by.
BY SARA DARLING