Hotel du Petit Moulin in Paris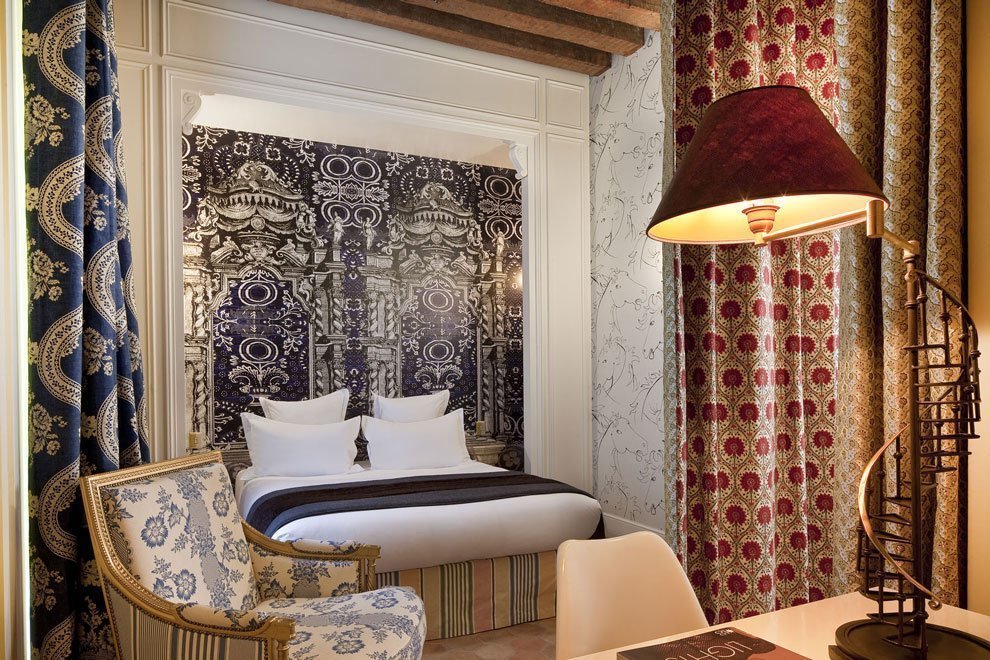 Described as a "A quirky hotel in the hearth of the Marais district in Paris", this couture hotel that is more a residence, than hotel, whose interiors were designed and conceptualized by the legendary Christian Lacroix.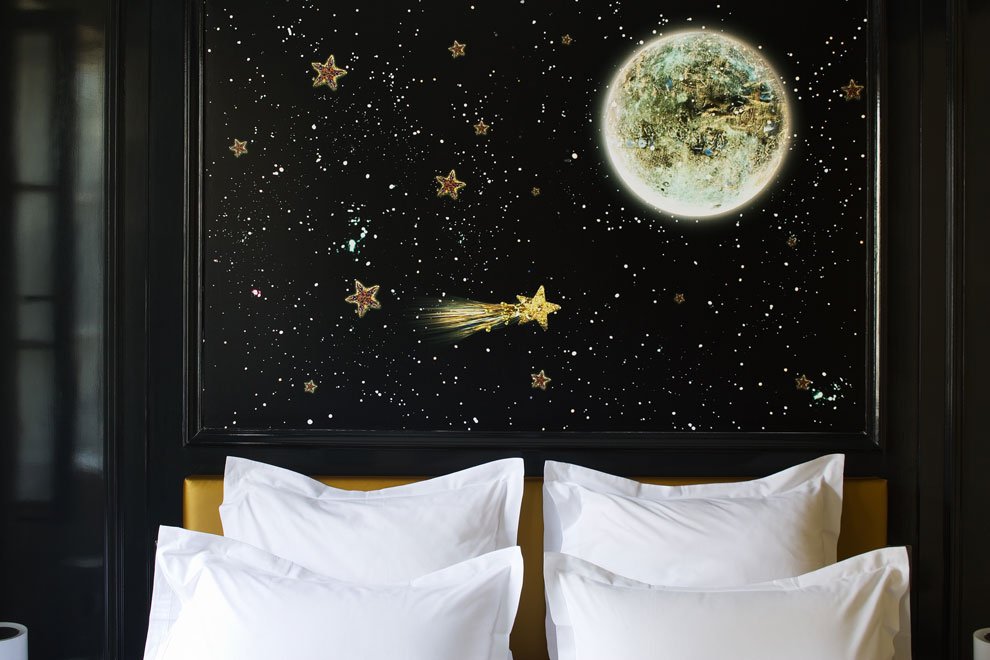 Lacroix, whose style has once been described as a brilliant combination of his Provencal upbringing, his love of folklore and his enchantment with historic clothing and its lines. This has been echoed in the hallways of this fashionable hotel. Being located at the trendy Haut Marais, there is an enviable host of treasures to discover.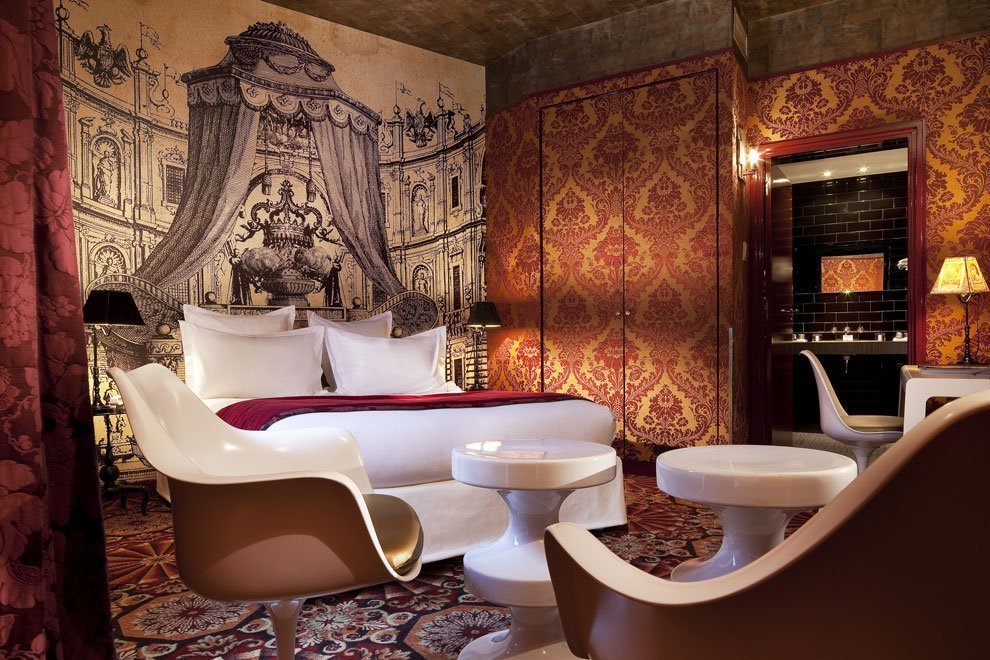 This celebrated 4-star couture hotel brings in guests with its charms and distinctive personality. The building that was used for this hotel was originally a bakery, one of the first, if not the first in Paris. You can see the original shop frontage remains. Thus this building is protected by French Heritage laws.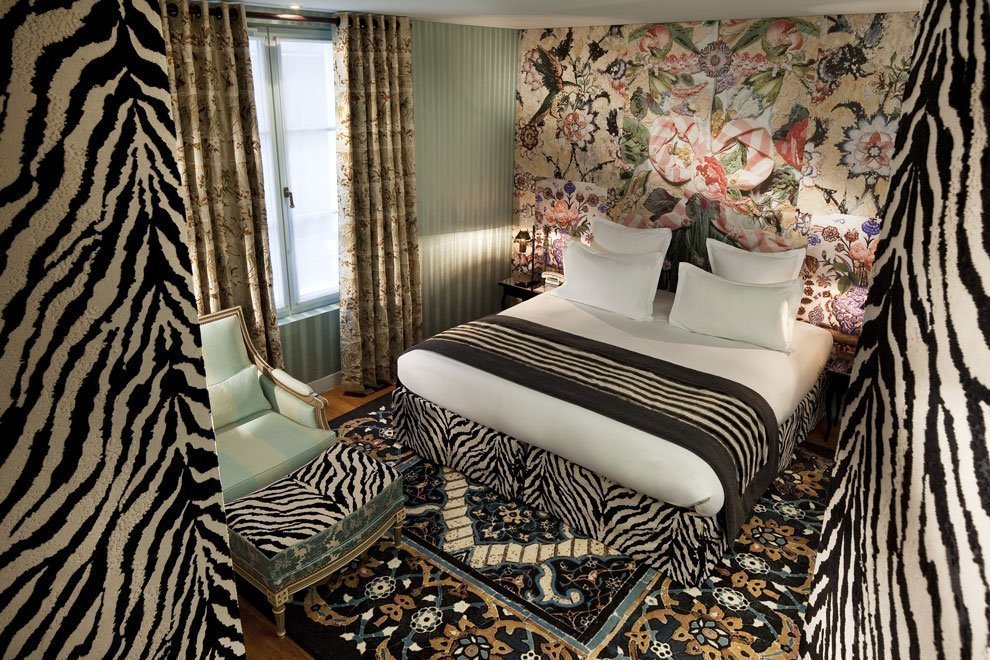 The 17-room Hotel du Petit Moulin (16 rooms and one Junior Suite), brings about one surprise after the other with the differing styles of the luxury rooms on offer. Apart from the usual flat screen TVs, minibar Paris views and other usual 21st amenities, the rooms are the real show stoppers. As the designer himself is quoted on their website saying:
"We go from a rustic, Toile de Jouy-patterned Marais to a more Zen or "design" Marais, from a historic Marais in damask to a more playful Marais. From modern bathrooms decorated in slate and concrete earthenware, warmed with Venetian mirrors to ceramic kaleidoscopes and panoramic wallpapers; from Baroque and Rococo to "Couture" rooms; from masculine to feminine, from flowers to stripes, from ancient gold to fluorescent green." Christian Lacroix
The styling that he did covers everything from rustic, to modern, to daring, to theatrical, to whimsical. Like a fingerprint, there are no two rooms are the same. But all still with the trademark Lacroix style.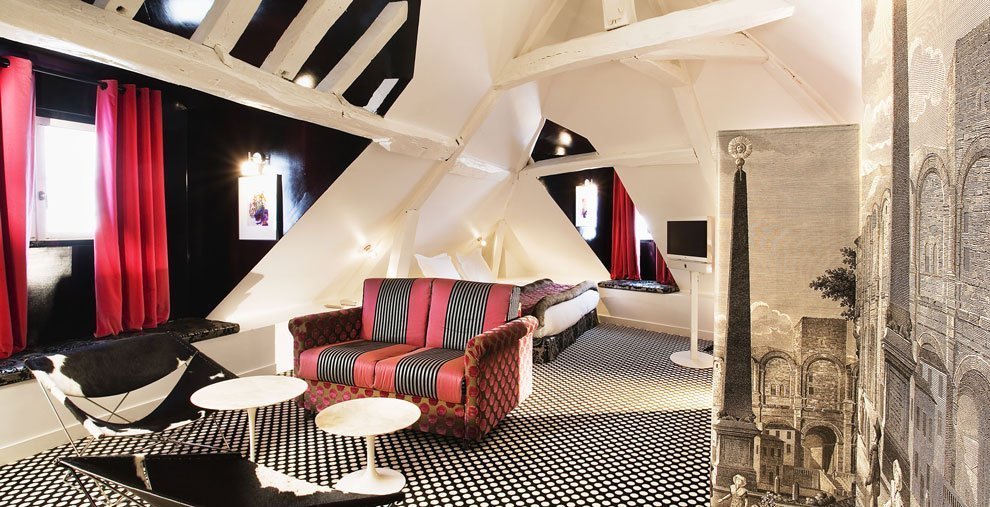 To stay in one of the rooms, would be something akin to being part of one of Lacroix's fashion show. Fashionable from the time you wake up until you go to bed, this hotel will bring all the elegance and chic to your stay.