Breakfast at Tiffany's comes to Harrods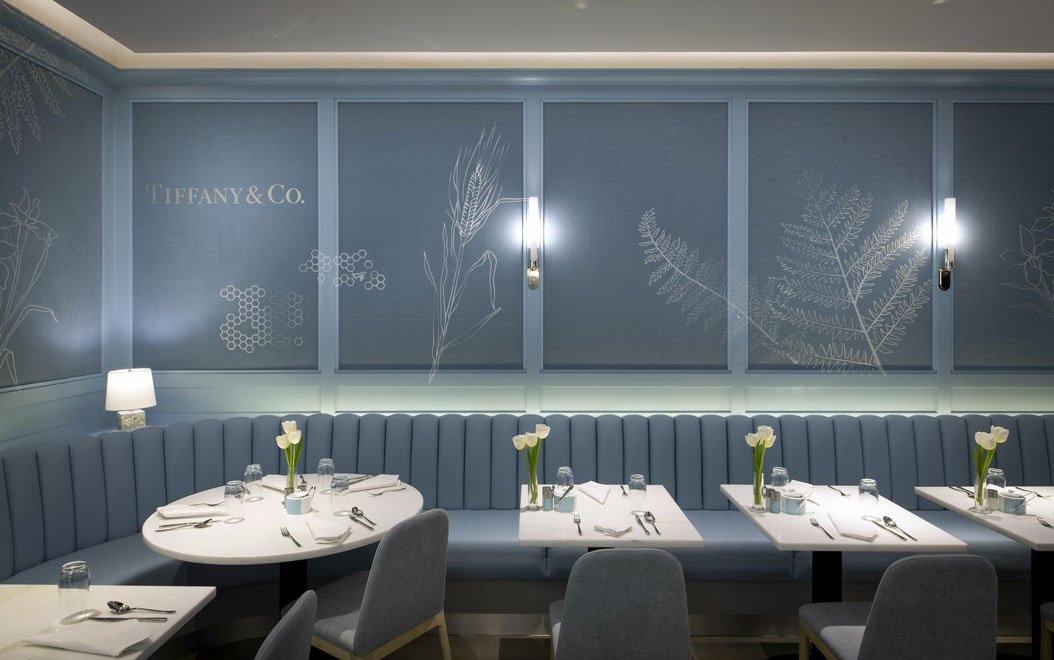 When in Harrods, take a break from shopping and indulge on afternoon tea or some cocktails in the new Tiffany & Co Blue Box Café, located in the lower ground floor next to fine watches.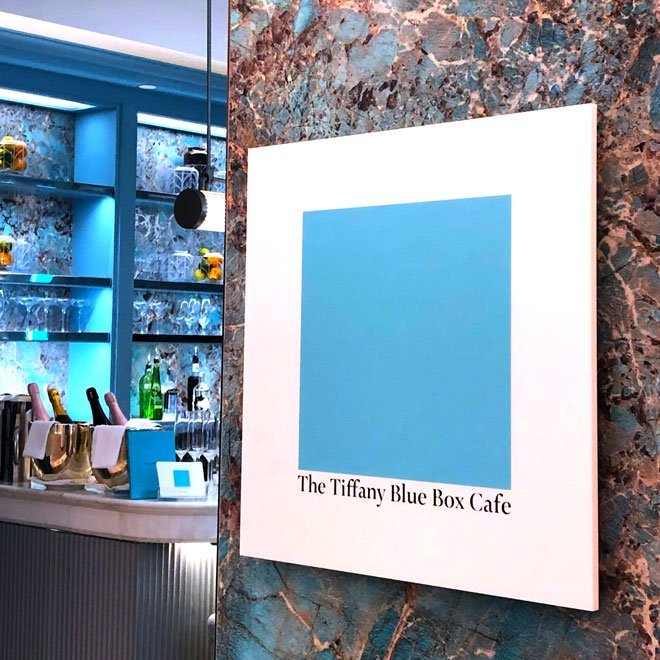 The décor is a bijou in itself, following the original Blue Box Café in New York flagship store. All in Tiffany blue, from seating to the walls with highlights of amazonite stone in the same shade and hand painted Tiffany's Flora and Fauna motif.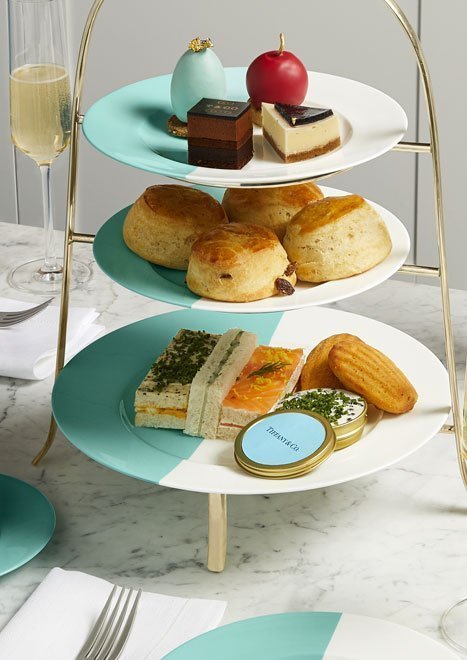 Instead of artworks, the walls are adorned with miniature Tiffany window displays filled with jewellery, homeware and chrome figurines. Made to feel like you're sitting inside the iconic Tiffany box, this is the first of its kind café experience in Europe.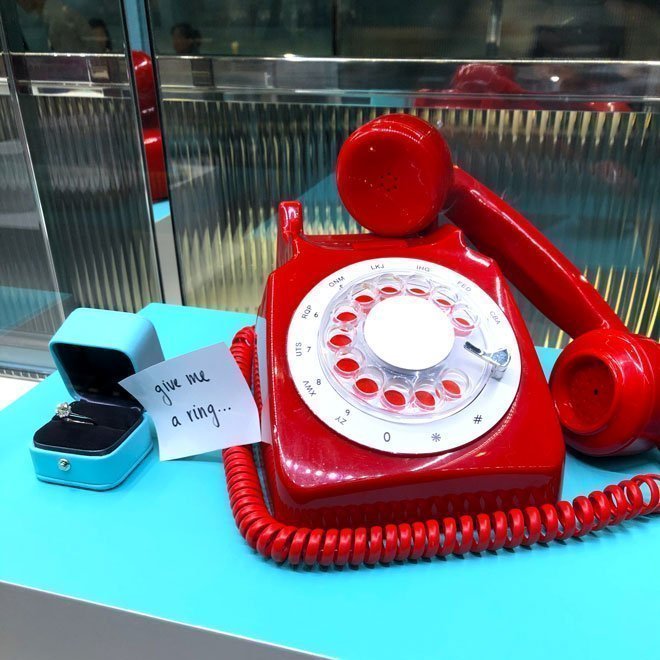 The unique design was created exclusively for the Harrods by Portview, London based fit-out specialist, following the brand's identity to the last detail.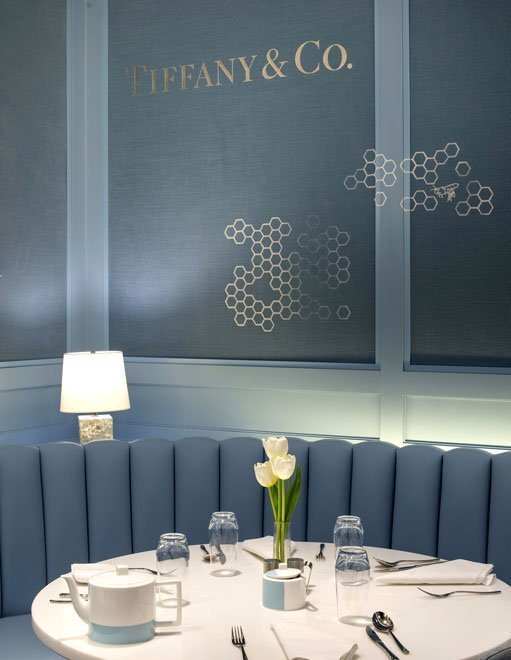 According to Richard Moore, Vice President and Chief Creative Officer who oversees all store and window design worldwide at Tiffany & Co:
"We are excited to introduce The Tiffany Blue Box Cafe in Europe and it seems only fitting to do so at Harrods, one of the world's most iconic department stores. We have a long-standing presence in London and by introducing The Tiffany Blue Box Cafe here, we offer our customers in this city yet another way to immerse themselves in the world of Tiffany."
Always wondered what it would be like to step into Audrey Hepburn's shoes in Breakfast in Tiffany's? Breakfast is served in New York Style with coffee or tea, followed by Croissant Box or fresh fruit, finishing with Fifth Avenue bagel, Eggs Florentine, Signature Crab Muffin or Manhattan Waffle.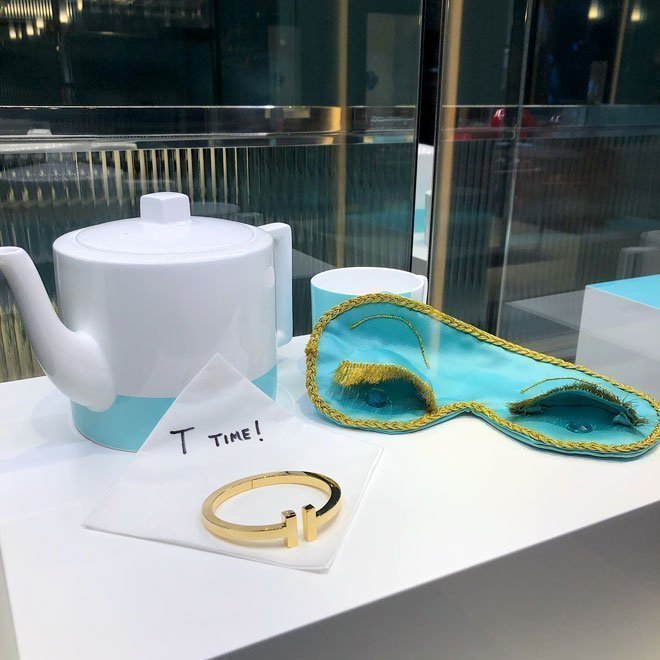 For an afternoon break between shopping, try the famous Tiffany Afternoon Tea with artfully composed little sandwiches and cakes with a sneaky glass of champagne.
This is predicted by Markus Bohr, chief pastry chef at Harrods:
"Customers will be booking more than just a meal, each experience will be multi-course, multi-sensory journey and for each of the menus, we were able to create some unique items that will be remembered by our customers. Whether it the Croissant Box at the breakfast experience, the robin's egg at the afternoon tea, or the chocolate cake with a golden Tiffany's signature for dinner, customers will find many enchanting ideas in every experience".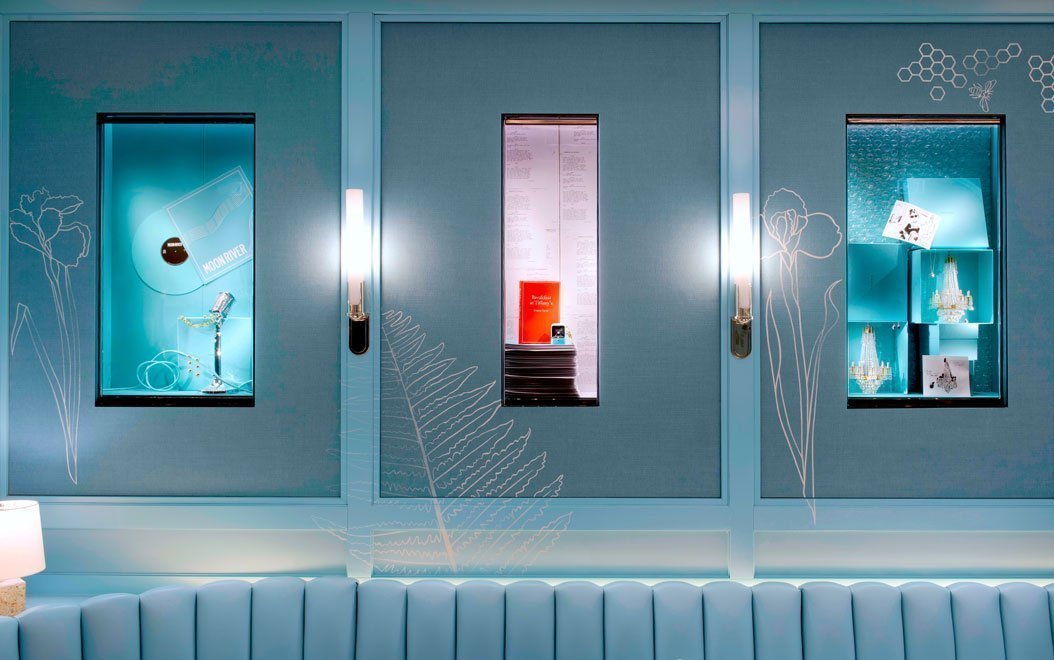 According to Andy Cook, executive chef, the New York classics have been recreated to give the experience a quintessentially British feel with locally sourced ingredients:
"Continuing with the theme of fun twists on traditional classics, we have created a twist on the New York salmon bagel. A toasted New York bagel served with Harrods' favourite Faroe Island cured and smoked salmon cream cheese, tomato, cucumber, grated lemon zest, freshly picked dill with thinly sliced onion; a flavour profile that is fresh and completely unique".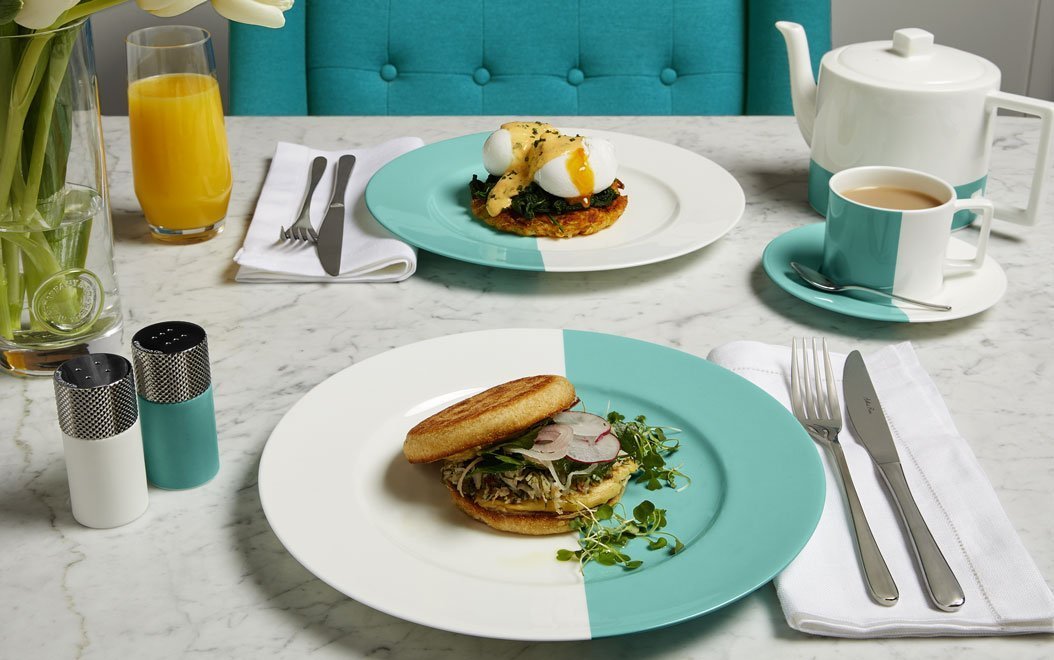 If you would like to take a piece of this fabulousness home, Tiffany & Co Home collection and Everyday Objects are available to purchase at Harrods.
---
By Karolina Kivimaki