Virtual museum tous you can take on your own
Experience the best museums, from London to Seoul, seated in the comfort of your own home.
While there's nothing like setting foot inside an iconic museum and laying eyes on a world-famous painting or sculpture, created by a renowned artist centuries ago, it's not always possible to hop on a plane to New York City, Paris or Florence to tour the gallery halls in person.
But there is a way to enrich ourselves with culture and education from home, gaining inspiration and information for future trips. Google Arts & Culture has teamed up with more than 1,200 museums and galleries around the world to bring anyone and everyone virtual tours and online exhibits of some of the most famous art centres. Now we get to "go to the museum" without leaving home.
Google Arts & Culture's collection includes The British Museum in London, the Van Gogh Museum in Amsterdam, the Guggenheim in New York City and literally hundreds more places where you can gain knowledge about art, history and science.
Take a look at just some of Google's top museums that are offering online tours and exhibits. And if you're seeking more thoughtful inspiration from the comfort of your own home, museums around the world are sharing their most zen art on social media. Or, for a dose of nature, you can go "outside" with incredible virtual tours of some of America's best national parks.
The British Museum, London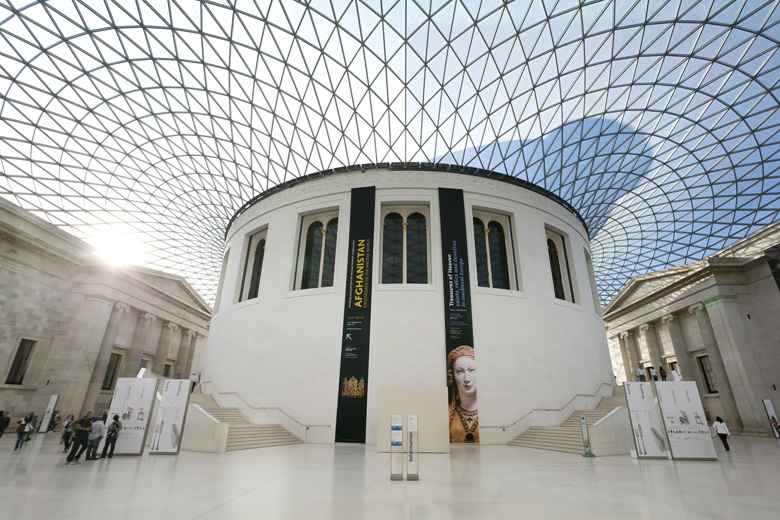 This iconic museum located in the heart of London allows virtual visitors to tour the Great Court and discover the ancient Rosetta Stone and Egyptian mummies. You can also find hundreds of artifacts on the Museum of the World interactive website, a collaboration between The British Museum and Google Cultural Institute.
Guggenheim, New York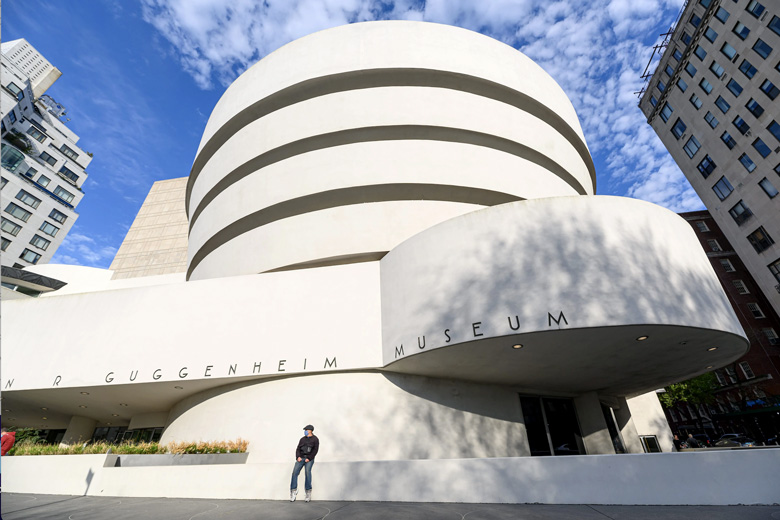 Google's Street View feature lets visitors tour the Guggenheim's famous spiral staircase. From there, you can discover incredible works of art from the impressionist, post-impressionist, modern, and contemporary eras. Part of UNESCO World Heritage Site, the Museum is Frank Lloyd Wright's masterpiece of modern architecture, located alongside scenic Central Park. Visit the museum to see collection highlights, including works by Degas, Gauguin, Kandinsky and Picasso.
National Gallery of Art, Washington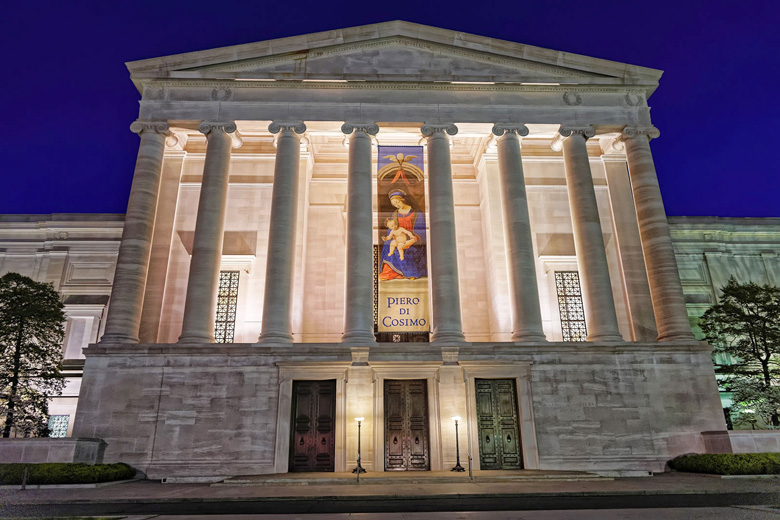 This famous American art museum features two online exhibits through Google. The first is an exhibit of American fashion from 1740 to 1895, including many renderings of clothes from the colonial and Revolutionary eras. The second is a collection of works from Dutch baroque painter Johannes Vermeer.
Musée d'Orsay, Paris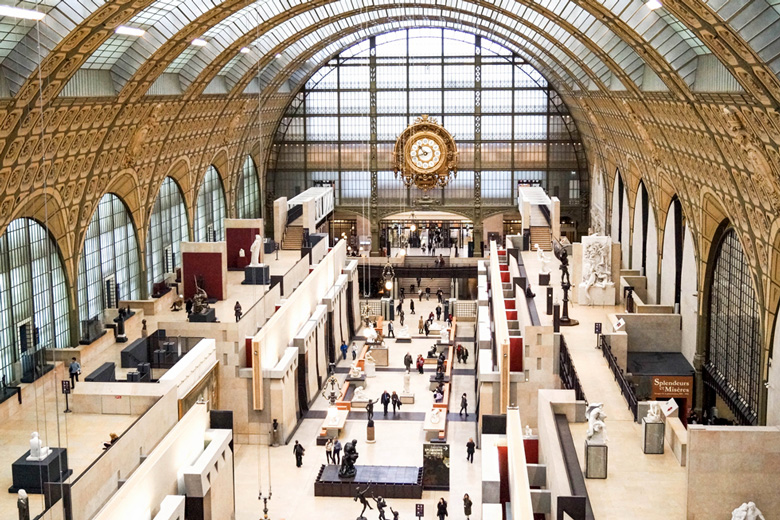 Perched on the bank of the Seine, the Orsay Museum is an old turn-of-the-century railway station that was built on the site of the Palais d'Orsay. Exemplary of the architecture of the Beaux-Arts movement, the Museum is one of Paris' most popular art galleries and houses art and sculpture from 1848 to 1915. It's a must-see for its breadth of works, including those by Delacroix, Manet, Gauguin, Cézanne, Monet, Renoir, Sisley, van Gogh and many more.
National Museum of Modern and Contemporary Art, Seoul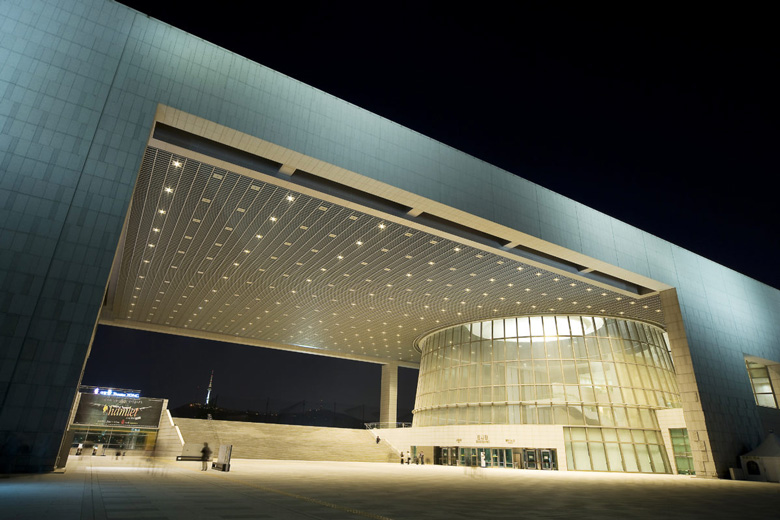 One of Korea's popular museums can be accessed from anywhere around the world. Google's virtual tour takes you through six floors of contemporary art from Korea and all over the globe.
Pergamon Museum, Berlin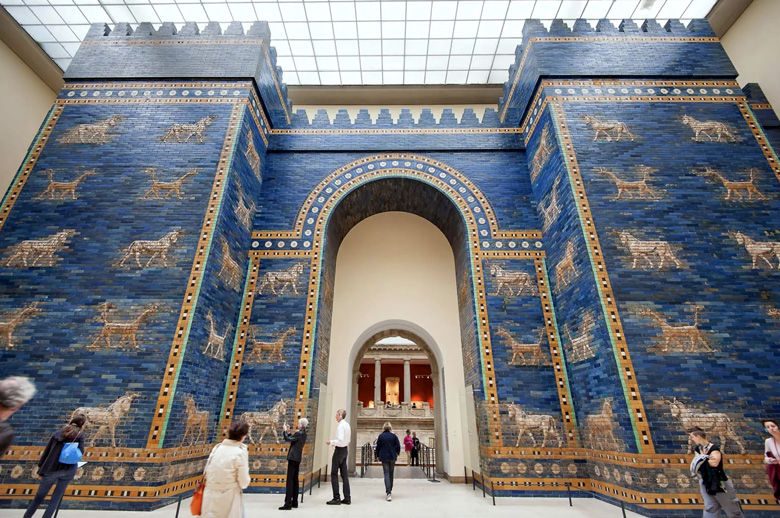 As one of Germany's largest museums, Pergamon has a lot to offer — even if you can't physically be there. This historical museum is home to plenty of ancient artifacts including the Ishtar Gate of Babylon and, of course, the Pergamon Altar.
Rijksmuseum, Amsterdam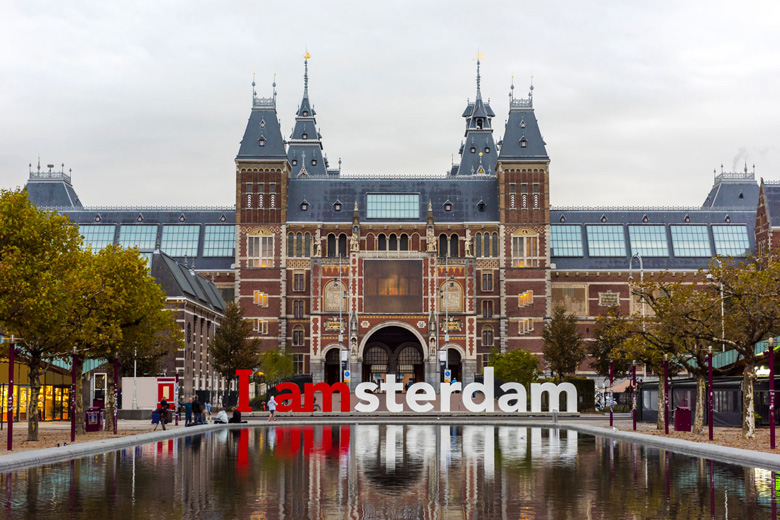 Explore masterpieces from the Dutch Golden Age, including works from Vermeer and Rembrandt. Google offers a Street View Tour of this iconic museum, so you can feel as if you're actually wandering its halls.
Van Gogh Museum, Amsterdam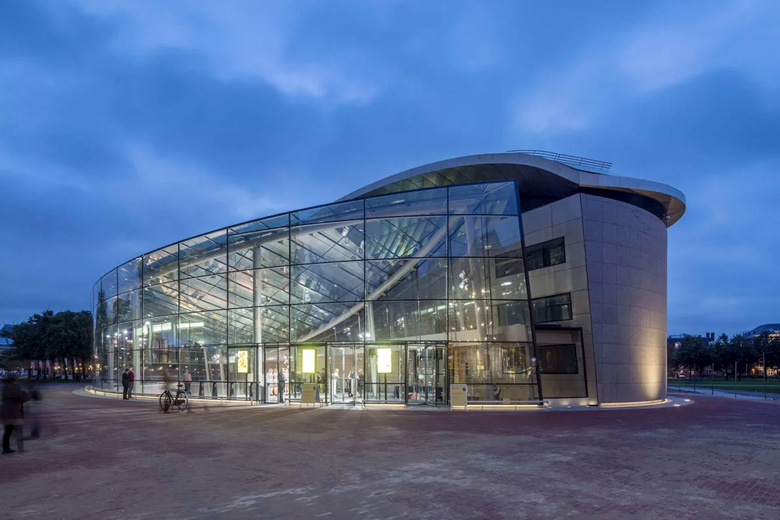 Anyone who's a fan of this tragic, ingenious painter can see his works up close (or, almost up close) by virtually visiting each painting with close up view. It is home to the largest collection of artworks by Vincent van Gogh, including more than 200 paintings, 500 drawings, and 750 personal letters.
The Paul Getty Museum, Los Angeles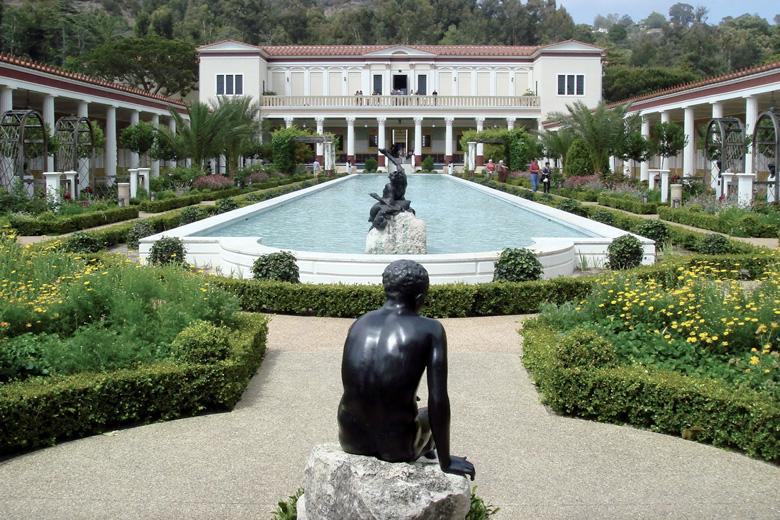 This is a one-of-a-kind California mansion has tranquil gardens and ocean breezes. The Getty Villa gives a sense of Ancient Roman life and it was the original home of famous collector Paul Getty. It is a re-creation of a Roman house based on ancient examples. It houses European paintings, drawings, sculpture, illuminated manuscripts, decorative arts and photography. The Villa houses 44,000 works of art with Greek, Roman and Etruscan antiquities.
Uffizi Gallery, Florence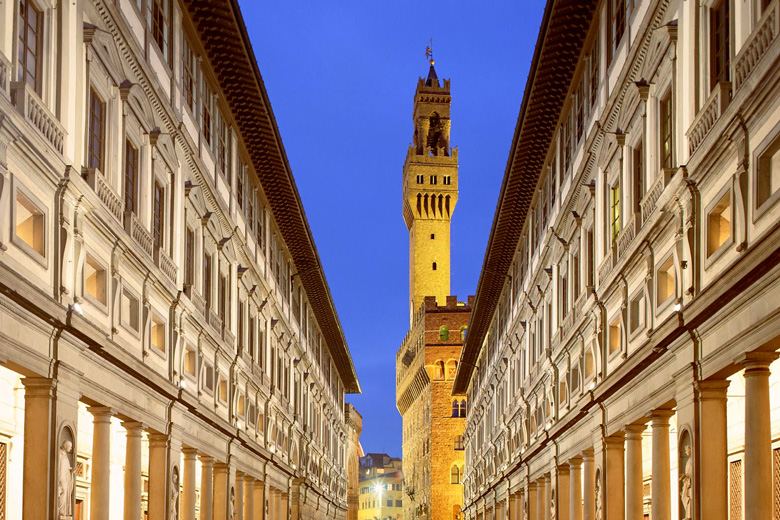 This less well-known gallery houses the art collection of one of Florence's most famous families, the Medicis. The building was designed by Giorgio Vasari in 1560 specifically for Cosimo I de Medici, but anyone can wander its halls from anywhere in the world.
Athens National Archaeological Museum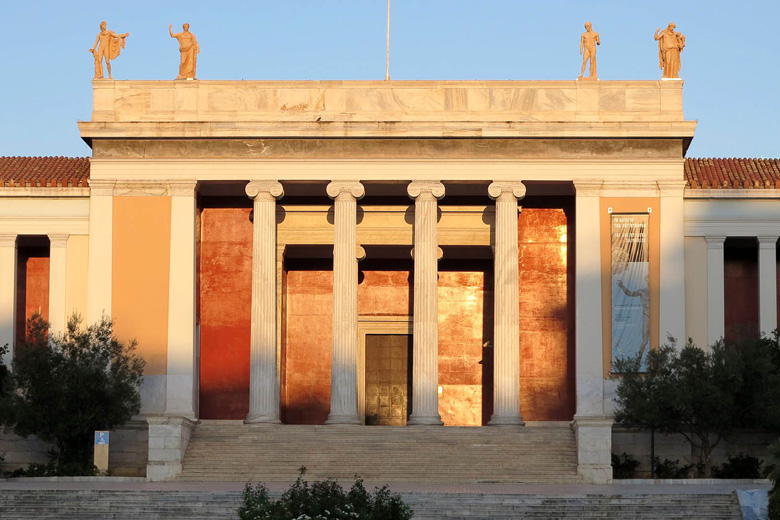 The largest archaeological museum in Greece and one of the most important in the world, it's devoted to ancient Greek art. Founded in 19th century, it houses antiquities displaying their historical, cultural and artistic value. The Collection of Sculpture Works, presents the evolution of ancient Greek sculpture from the 7th century. B.C. until the 5th c. AD. together with Egyptian and Eastern Antiquities of art, dating from 5000 BC to the times of the Roman conquest.
National Museum of Anthropology, Mexico City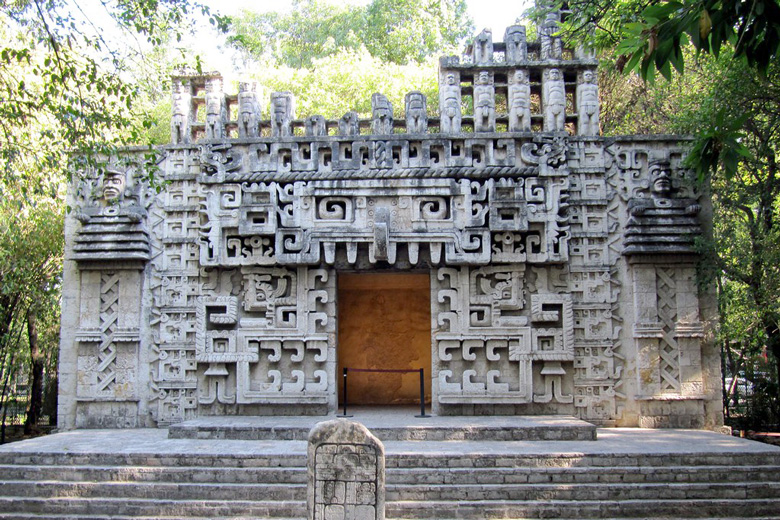 Built in 1964, this museum is dedicated to the archaeology and history of Mexico's pre-Hispanic heritage. There are 22 exhibit rooms filled with ancient artifacts, including some from the Maya civilisation.
To see more of Google Arts & Culture's collection of museums, visit its website. There are thousands of museum Street Views on Google as well. They also have an online experience for exploring famous and cultural heritage sites. A true luxury of our times that allows us to hallucinate traveling through time and space from the comfort of our own living room.