La Puerta Restaurant, "the door", a culinary experience cloaked in art
Can you imagine sitting at a table and plunging into a true work of art capable of making even the sanest man go mad? Well, that's what you'll get at La Puerta Restaurant, a microcosm reserved for the most demanding palates.
Eating can become a real feast for the senses. Let yourself be seduced by flavours, feel the textures, lose yourself in unknown smells… This is a spectacle reserved for those who, when sitting at the table, seek to be immersed in a universe of colours, flavours, and smells And that is precisely what Mauro Colagreco offers us through his cuisine at La Puerta, the latest piece of the Mirazur universe.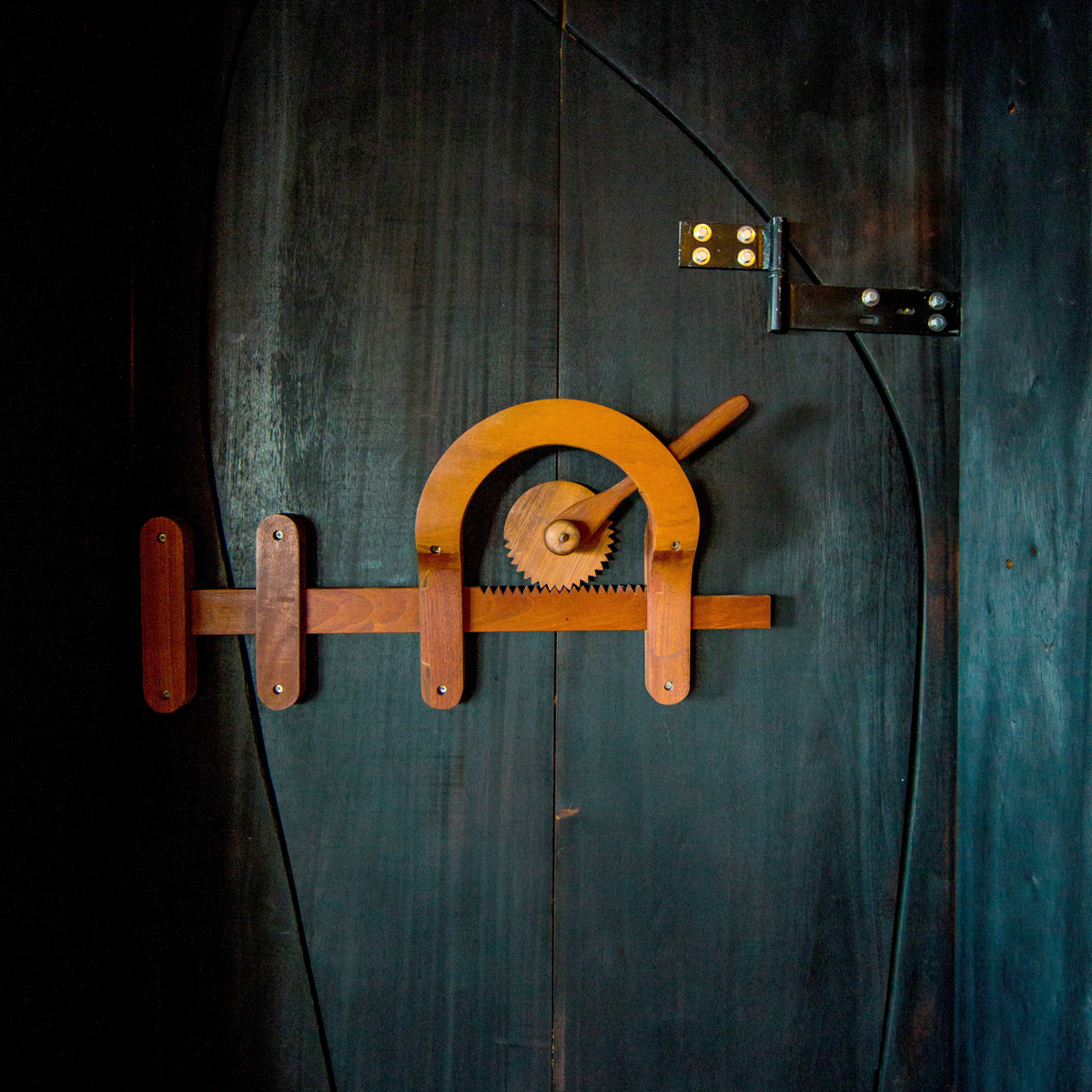 At La Puerta, everything is inspiration and mystery, everything becomes art in a creation atelier set up with the sole aim of turning sitting at the table into a unique experience.
It will be accessible to those who seek to lose themselves in an intimate space in which every single detail is integrated with the utmost care and exquisite perfection.
The entrance is a secret access point, a wooden door that could have been designed and built by Copernicus himself, that leads to an exclusive, refined spot that seems to have been built for the delight and enjoyment of a fortunate few.
On the other side, a venue in which major names have sought to leave their mark in the most singular way possible. They gave shape to a place where decoration, light, and arrangement turn every element into a perfect wave in a sea into which visitors and diners plunge, eager to let themselves be carried away.
The swaying of its waves endeavours to ensure that those who choose La Puerta enjoy a voyage in which creativity, originality, and exclusivity become the stars of the show.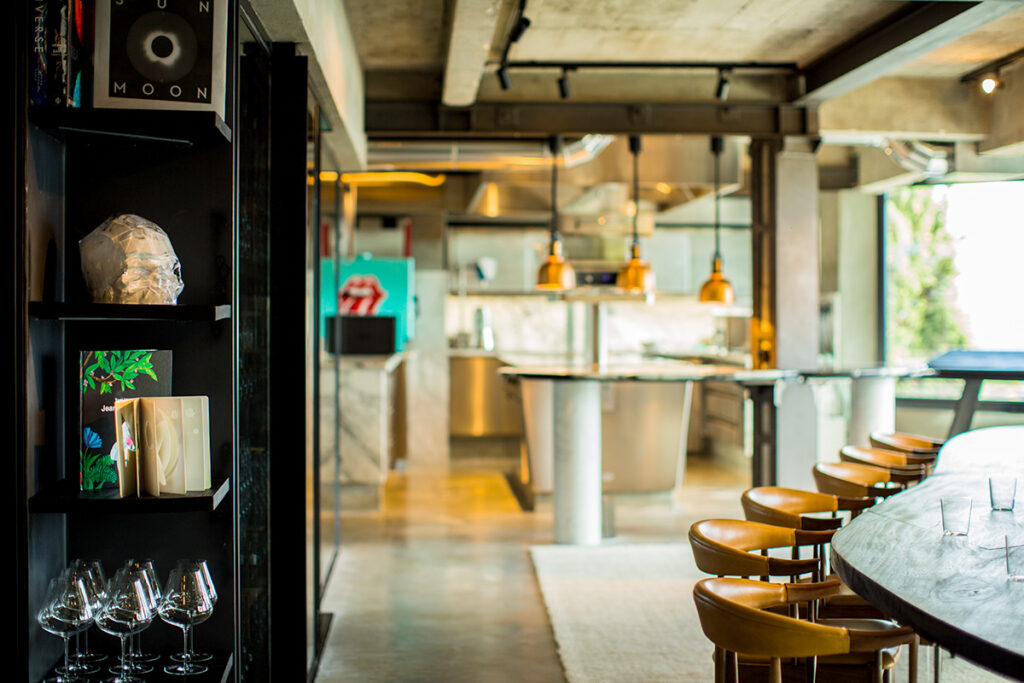 And in the midst of this grand universe is, an elegant wine cellar turned into an authentic feast for the eyes and the wild creativity of Chef Mauro Colagreco, who in the kitchen becomes the captain of a ship that sails in his kitchen with an almost perfect balance.
A captain commanding dedicated sailor-cooks whose dances are observed by the diners who find themselves in an open kitchen, witnessing a show worthy of the finest theatres.
A show in which art works, books, and vinyl records adorn every corner to transform space into a unique and unforgettable experience.