Henri Mattise, colour genius
"Matisse in the 1930s", a superb exhibition in Philadelphia Museum of Art from two French museums.
"Matisse in the 1930s" is a major curatorial achievement from the Musée de l'Orangerie in Paris, where the artist found fame, and the Musée Matisse in Nice, where he lived in his later years. The Philadelphia Museum of Art will host this exhibition from October 2022 till January 2023.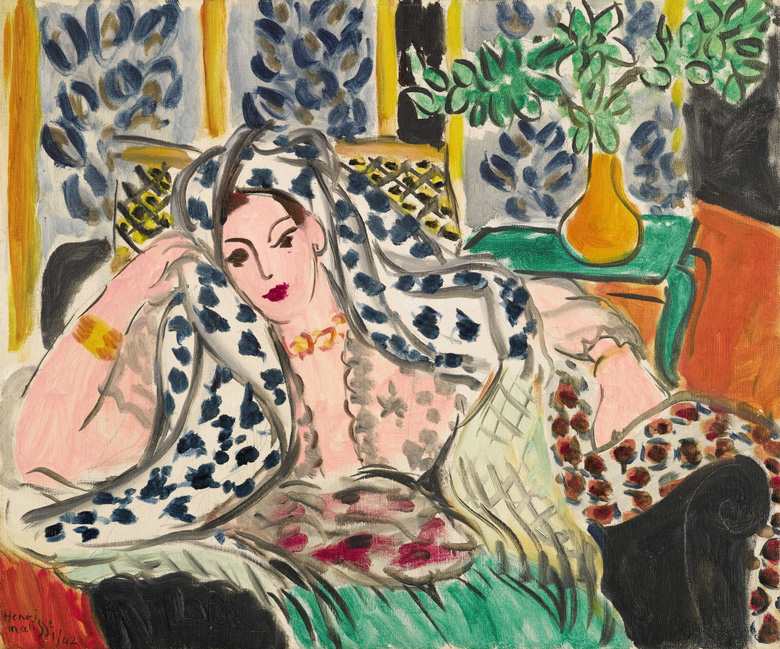 Henri Matisse is considered the father of Fauvism and is widely regarded as the greatest colourist of the 20th century. He rivals with Picasso in the importance of his innovations. He emerged as a Post-Impressionist and first achieved prominence as the leader of the French Fauvists (wild beasts). Although interested in Cubism, he rejected it. Instead, he sought to use colour as the foundation for expressive, decorative and monumental paintings.
"I search to create an art that can be a soothing, calming influence on the mind, rather like a good armchair."
Still life and the nude remained favourite subjects throughout his career. North Africa was also an important inspiration. Towards the end of his life, he made an important contribution to collage with a series of works using cut-out shapes of colour. He is also highly regarded as a sculptor.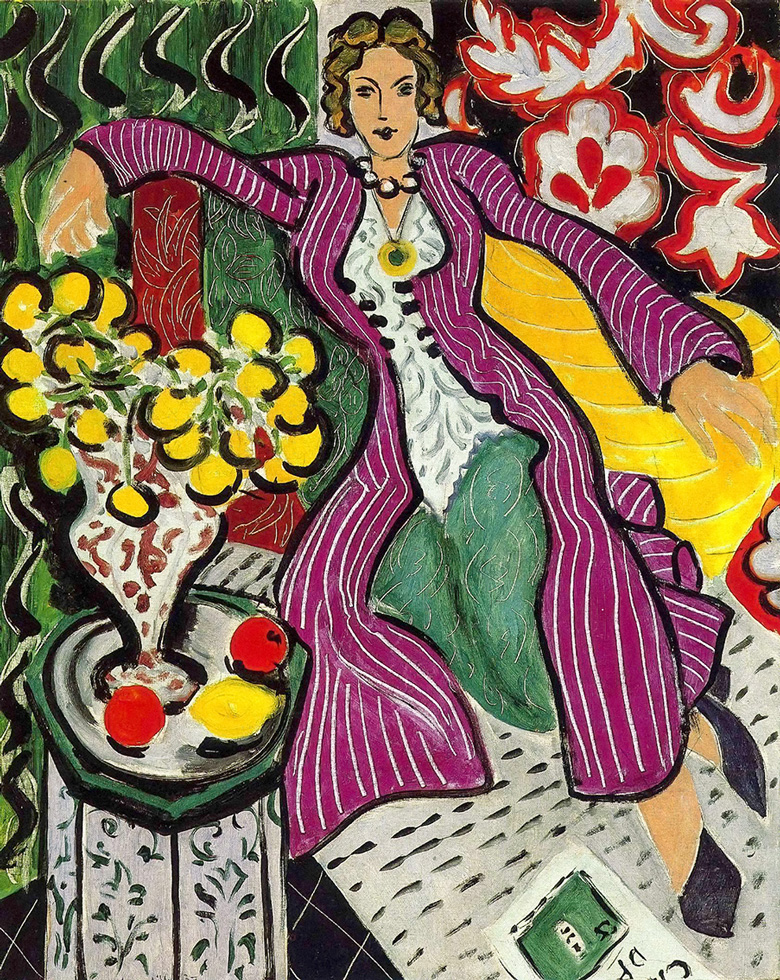 Matisse began painting, 20 years old, in 1889. Though he started relatively late in life, he soon became completely enamoured with art. His mother bought him a set of paintings to keep himself occupied while recovering from appendicitis.
The early works show Matisse was inspired by Van Gogh, Gauguin, Cezanne and Rodin. But one painter gained his devotion: Cezanne. Many of his early paintings exhibit a Divisionist style, with unblended patches of colour apparent on the canvas, leaving the "mixing" to the eye.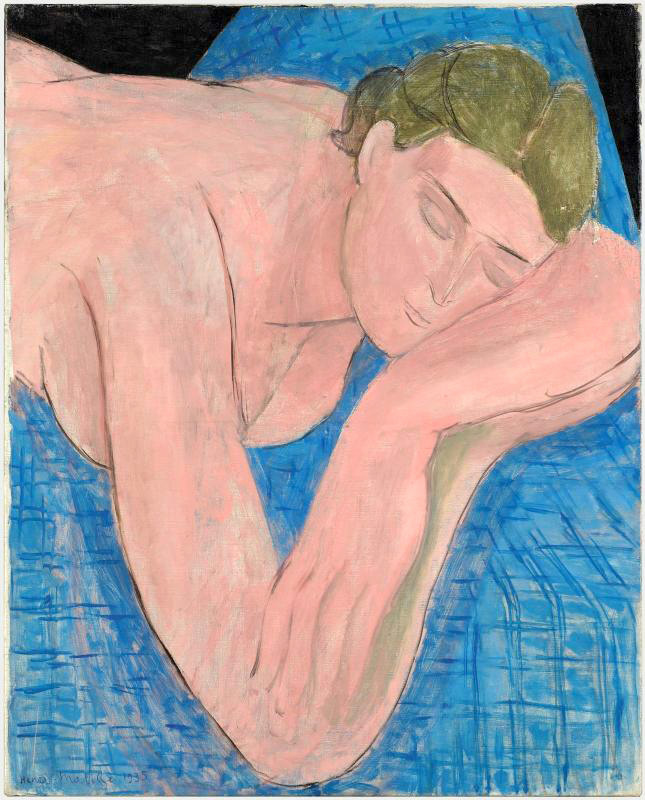 In 1906, Matisse met Picasso, who became a lifelong friend and foil when it came to art. The two were often compared. In contrast to Picasso, Matisse often painted from life and his figures appeared in fully realised settings. He came to teach at the Académie Matisse in Paris, funded by wealthy friends. He became close with collector Gertrude Stein and her circle. In 1908 he exhibited in New York, Moscow and Berlin.
The Fauvist style was known for its wild, uncontrolled colour that had no basis in nature. The application of the paint was thought to be raw and unrefined.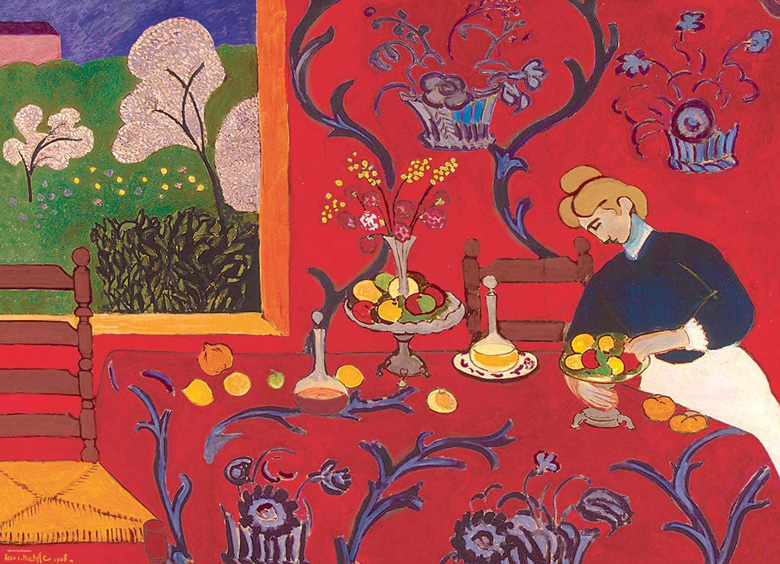 Matisse's work is all about bright, expressive colour and chromatic planes with a particular attention to line. When Fauvism fades, he was well on his way, continuing to absorb the visual language of Primitivism and African Art. He travelled far and wide to exotic places like Algiers, Morocco and Spain.
In 1917, Matisse moves to Nice where he found comfort in more relaxed, softer subjects and depictions. Some critics called the works of this period decorative and shallow, but Matisse was not alone. This pulling back was a phenomenon seen among many artists in post War period, including Picasso and Stravinsky. In 1930 he created Large Reclining Nude, indicating his next big thing: simplified forms and cutouts.
Matisse could have fled France during World War II but chose to stay. He continued creating and was able to display his work. He also worked as a graphic artist, creating black and white book illustrations and hundreds of lithographs.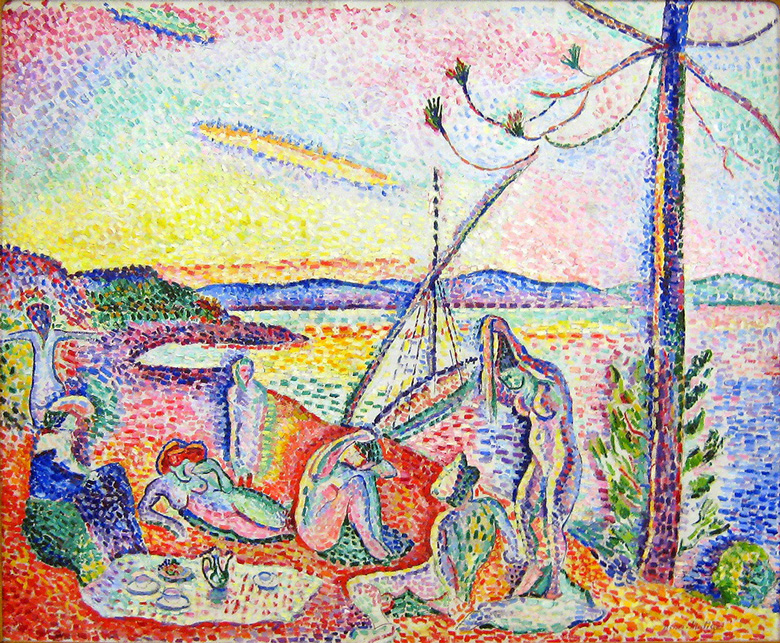 In the 1940s, after surgery, Matisse discovered his love for a new art form while convalescing. With paper and scissors, he created cutouts and collages that eventually replaced his painting. These started on small scale and came to occupy entire rooms as full-size cutout murals. Matisse finished from bed his last painting in 1951 and the cutouts were the last artworks he ever made.
"I want my art to be one of balance, purity and serenity, devoid of troubling or depressing subject matter".
This aspiration was an important influence on future creators who looked to art to provide shelter from modern world disorientation. Matisse used pure colours and the white of exposed canvas to create a light-filled atmosphere in his paintings. Rather than using modelling or shading to lend volume to his pictures, he used contrasting areas of pure, unmodulated colour.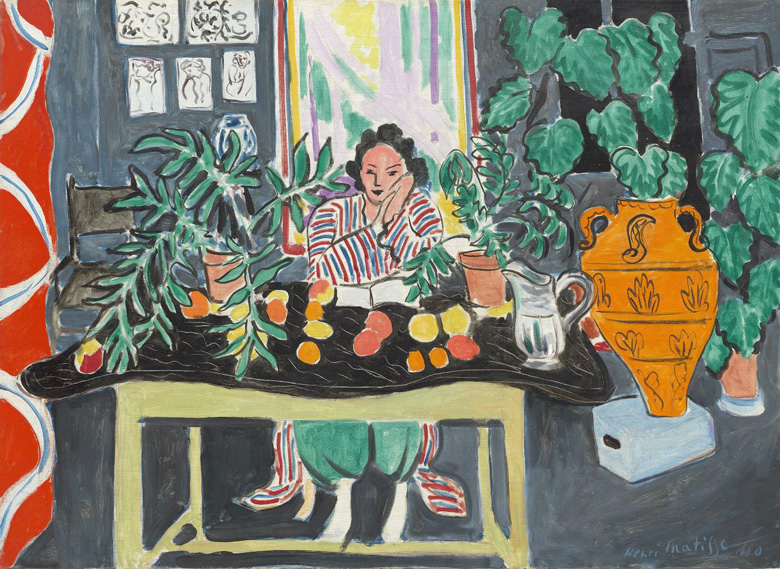 His art was important in endorsing the value of decoration in modern art. However, although he is popularly regarded as a painter devoted to pleasure and contentment, his use of colour and pattern is often deliberately disorientating.
Matisse was heavily influenced by art from other cultures.
He saw several exhibitions of Asian art and traveled to North Africa, incorporating the decorative patterns of Islamic art, the angularity of African sculpture and the flatness of Japanese prints into his own style.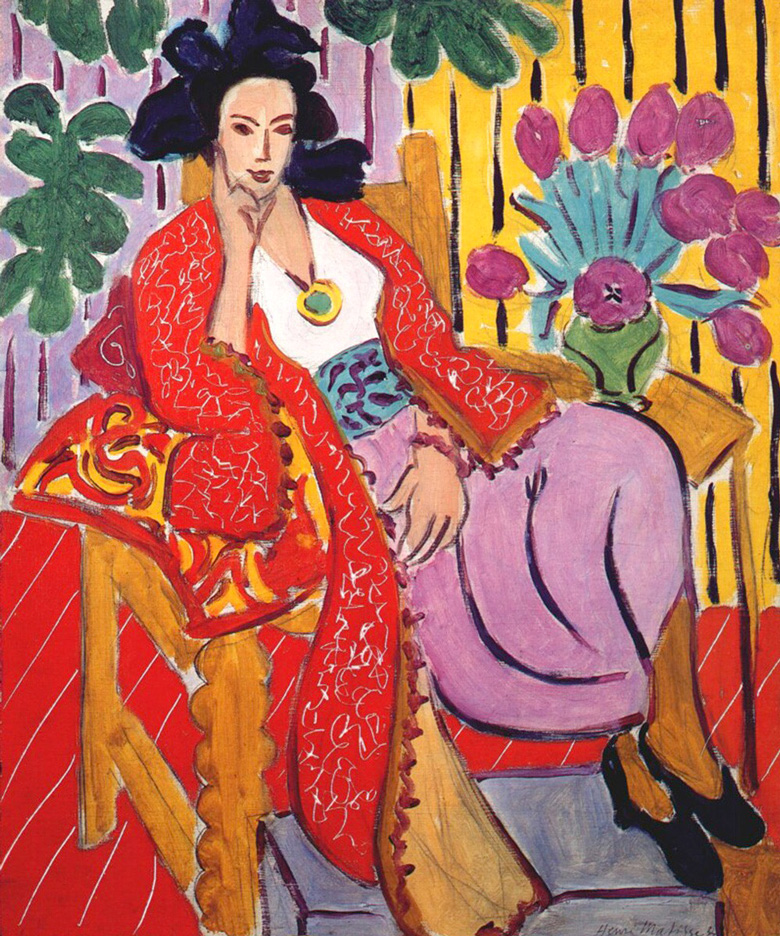 The human figure was central to his work both in sculpture and painting. Its importance for his Fauvist style reflects his feeling that the subject had been neglected in Impressionism and it continued to be important to him. At times he fragmented the figure harshly. Other times he treated it almost as a curvilinear, decorative element. His work reflects the mood and personality of his models, but more often he used them merely as vehicles for his own feelings.
Matisse was passionate about painting women in repose. He painted odalisques in order to do nudes. His subjects are more his painterly invention than the real figures, lushly arranged with dress patterns, plants and bright décor.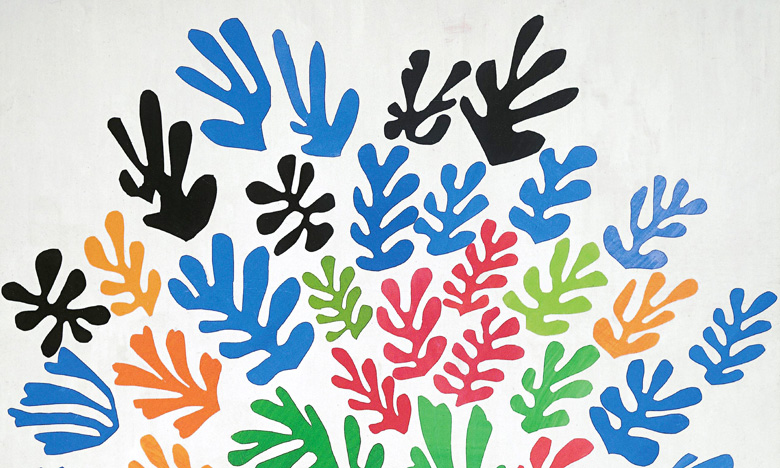 Matisse began to embrace photography in his studio, documenting the progress of a painting then studying the sequence of photos to better understand the essential parts of the picture.
Collage and photography offered Matisse a way to put aside realism and think about images in more abstract ways. Figures could be composed of simple shapes and colours, interiors could be based on patterns. He meticulously experimented with art, trying and retrying ideas. He really deserves to be called colour genius.
"I have always tried to hide my efforts and wished my works to have a light joyousness of springtime which never lets anyone suspect the labours it has cost me."